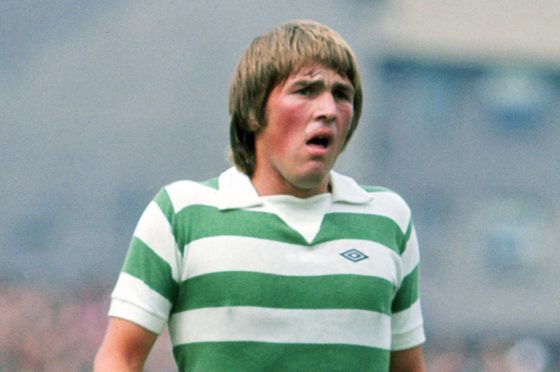 Andrew Robertson has enjoyed some memorable moments with Liverpool in the past two years and he has praised Sir Kenny Dalglish for helping him achieve the success.
Behind the scenes, the Dalglish family gave Robertson an open invitation to call on them whenever required to help him settle on Merseyside after his £9-million move from Hull in 2017.
Having Dalglish there has been brilliant for Robertson and as King Kenny gets set to celebrate his 70th birthday on Thursday, Robertson wanted to pay his own special tribute.
The Scotland captain – who turns 27 next month – told The Sunday Post: "I'm delighted to speak about Sir Kenny. He's a special man and has been great to me.
"If you're a kid growing up in and around Glasgow, the odds are that you'll be brought up on the stories of football legends.
"Legends who have helped make our city and our country what they are.
"In my case, this meant my dad, Brian, telling me about Kenny Dalglish so often that it wasn't long before I knew all of the stories off by heart.
"To say my dad worshipped Kenny would be a massive understatement. It would also be wrong to say it in the past tense.
"He still loves him and always will and he passed that affection on to me. I couldn't have asked for a better education.
"He was Kenny then, his first name was enough, but now he is Sir Kenny with the knighthood he received a few years ago.
"That's further recognition for all that he achieved in his career and proof, if any was needed, that my dad isn't too bad a judge.
---
---
"I wasn't lucky enough to see him play. But I have seen more than enough footage over the years to know that he was probably the greatest individual talent that Scottish football has produced.
"His records speak for themselves: 102 caps for Scotland; 30 goals for his country; four league titles with Celtic; eight league titles with Liverpool as player or manager; three European Cups; another league title with Blackburn Rovers; PFA player of the year; FWA player of the year twice; manager of the year four times; Ballon d'Or runner up to Michel Platini in 1983.
"As someone who recently learned how hard it is to win a single league title, this is the kind of CV that stirs admiration and wonder in me.
"It is a list that goes beyond mere greatness and moves into the territory of sporting genius.
"Like Sir Kenny, I have been blessed to play for Liverpool and the esteem with which he is held in our English home city is like nothing I have ever experienced.
"A combination of love, affection, respect and outright reverence marks him out as the city's greatest living figure.
"It is also important to remember that Sir Kenny stopped playing in 1990, so the fact that he continues to be idolised more than 30 years on speaks volumes for what he has done away from the pitch.
"Those who were around during the time of the Hillsborough disaster tell me about how incredible he was during that period, carrying a club, a city and a people during their darkest hour.
"Then there is the unstinting work he does along with his wife for the Marina Dalglish Appeal, a charity which does so much to help cancer sufferers on Merseyside and beyond.
"The funny thing is, after all that he has accomplished, I can say with a fair degree of certainty that Sir Kenny doesn't actually need the adulation that comes his way.
"He remains down-to-earth and humble, someone who is happiest when he is with family and those closest to him and who loves nothing more than talking about football with anyone who enjoys the game as much as he does.
"I count myself hugely fortunate to have got to know him since moving to Liverpool and the support he has given my family and myself is something that I will always appreciate."
As Robertson stated, Dalglish has 102 caps for his country, the most-capped player.
Robertson has represented Scotland 40 times and is set to lead them in this summer's European Championship Finals.
They have games to look forward to in June against Czech Republic, England and Croatia. Hopefully, the Tartan Army will be allowed in for the games, even in reduced numbers.
Dalglish never played at a Euros but did play for Scotland in the 1974, 1978 and 1982 World Cup Finals.
Robertson will, of course, hope that he can skipper Steve Clarke's side to the 2022 Finals in Qatar.
But football has been put to one side for now. Robertson just wanted to focus on Sir Kenny, the man.
He said: "Getting to know him has led to another positive spin-off – it has meant my dad has been able to meet and spend time with his ultimate hero.
"I've never asked my dad what it means to him because I don't need to. I can see it in his face.
"The best thing of all is that there are so many people who feel the same way as my dad when they get to be in Sir Kenny's company.
"It speaks volumes that so many people share that outlook on him. From supporters, to friends to former team-mates, he is treasured.
"They say you should never meet your heroes, but in this case, the opposite is true.
"For this reason and many more besides, his 70th birthday is one that anyone who has any love for football in general and Scottish football in particular should celebrate.
"Happy 70th birthday, Sir Kenny. Enjoy it."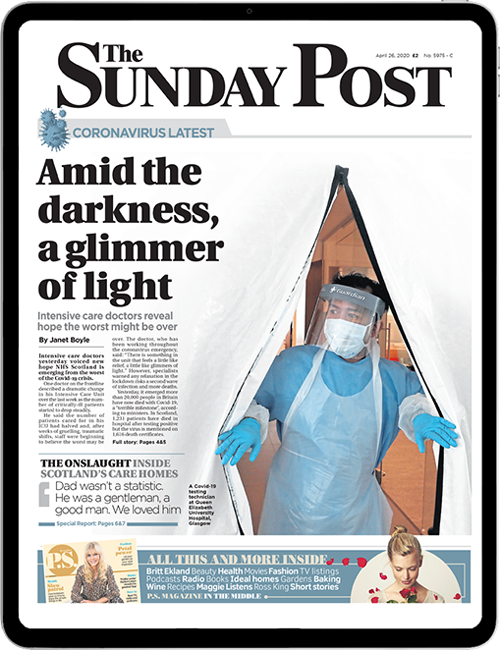 Enjoy the convenience of having The Sunday Post delivered as a digital ePaper straight to your smartphone, tablet or computer.
Subscribe for only £5.49 a month and enjoy all the benefits of the printed paper as a digital replica.
Subscribe