Skilled workers are planning to leave Scotland to work abroad days after the collapse of BiFab in another blow to Scotland's hopes of an economic windfall from renewable energy.
Specialist staff told The Sunday Post the historic engineering firm's crash into administration has left them despairing of a future in Scotland as huge wind turbines, built abroad, are shipped around the world to be anchored a few miles off the coast.
Burntisland Fabrications, which has yards in Burntisland and Methil in Fife and Arnish on the Isle of Lewis, collapsed on Thursday, weeks after the Scottish Government withdrew financial backing.
Ministers "rescued" the firm three years ago backing new owners DF Barnes, a subsidiary of Canadian firm JV Driver, with £52.4 million of public money adding to the millions ploughed in by enterprise companies over the past decade.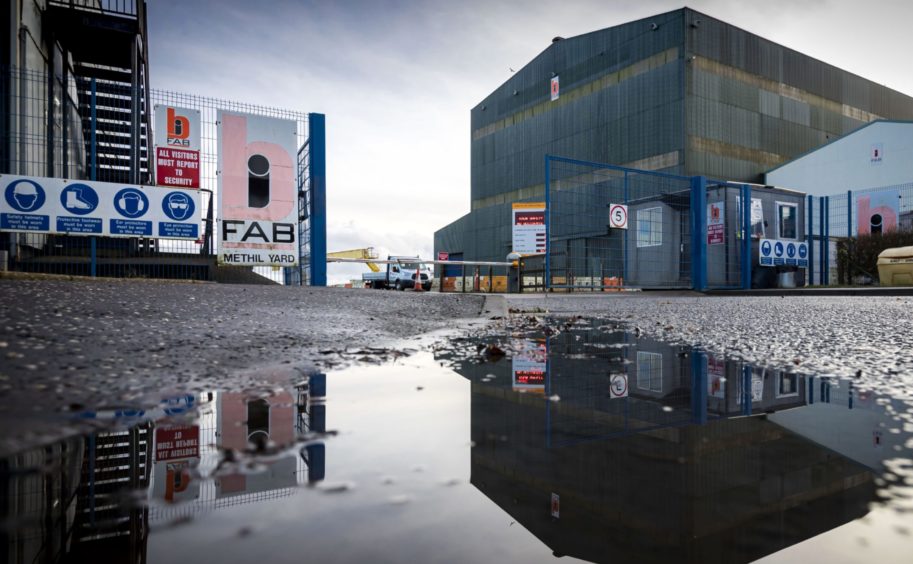 Despite its pledge to deliver a green energy revolution, the government, a minority shareholder in the firm, withdrew a £30m guarantee needed to secure a contract to manufacture eight offshore wind turbine jackets for the £2 billion Neart na Gaoithe (NnG) project, nine miles off the coast of Fife.
The contract for the jackets – underwater steel foundations that fix turbines to the sea bed – would have brought hundreds of workers back to the yards in Methil and Burntisland but the firm went into administration last week as ministers blamed the Canadians, who bought BiFab for £1, of failing to invest and European Union rules restricting state support.
DF Barnes denied investment was an issue, however, and said Scottish and UK ministers have failed to protect supply chains, meaning it could not compete with countries where yards are government-owned and government-supported.
Meanwhile, skilled Scots ­engineers are looking for work abroad, fuelling fears a brain drain of talent and experience will blight any hopes Scotland can ever win major engineering contracts linked to green energy.
Andy Ovens, 59, of Leven, Fife, was a BiFab nightshift general foreman for 10 years, overseeing up to 500 workers. He now expects to end up working in China or Indonesia. He said: "When this sector started up we were told Scotland would become the Saudi Arabia of ­renewable energy, but all we've got are empty yards with tumble weed running through them.
"We were told offshore wind farm manufacturing would create 28,000 jobs, and all BiFab have working for them now is a dozen people.
"All the jackets will be fabricated thousands upon thousands of miles away and sailed over here. We are building these structures for green energy yet we are using diesel ships to sail them back here. It's been estimated emissions from these ships' journeys will be the equivalent of over 30 million new diesel cars being put on the road.
"I have worked in the fabrication industry since I left school and the number of skilled tradesmen being put out to pasture in Scotland now is unbelievable. I'll have to look abroad for work. I'll go wherever I can and the irony is I'll probably end up in China or Indonesia working on the very structures that should be getting done here. There will no doubt be others like me.
"What's happened is ­devastating for me personally, for my fellow workers and for the whole area.
"At one point I had five family members working in the yards, and nearly every family had a member or friend involved in some way. Along with shops, pubs and house rentals, everyone has been affected by this news."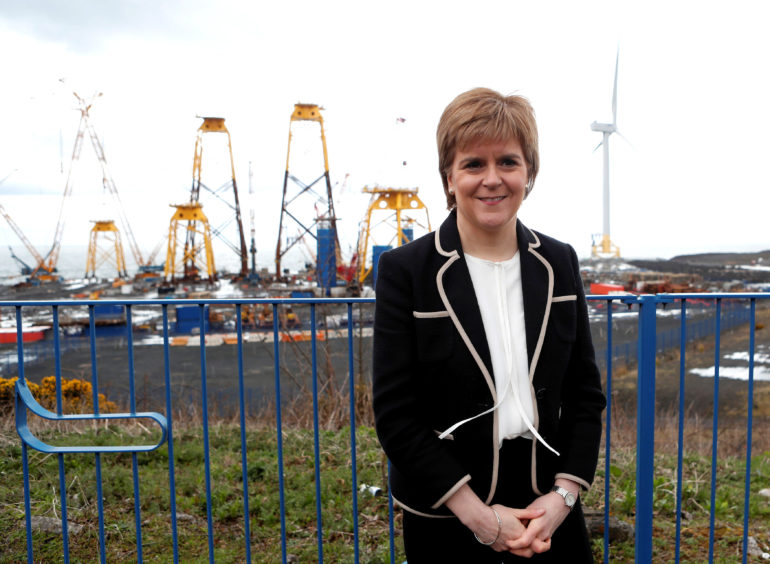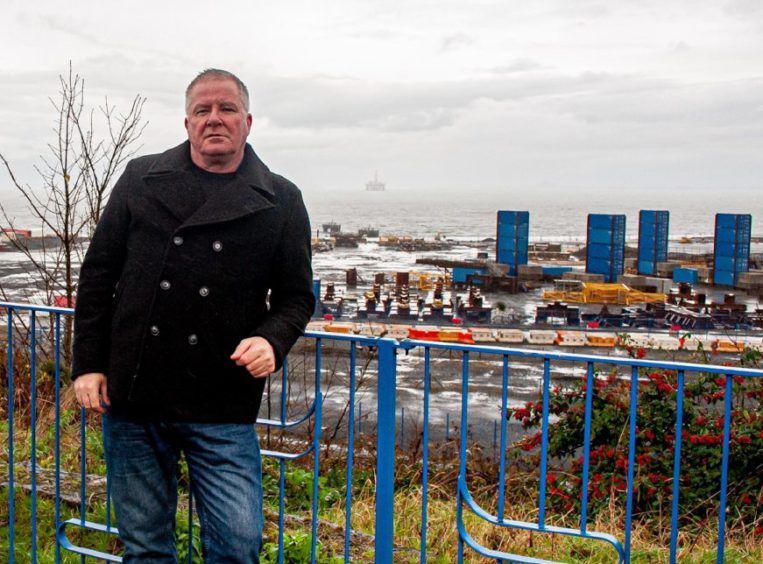 The NnG project, given the ­go-ahead in 2017, is owned by EDF Renewables and ESB, which are French and Irish largely state-owned energy companies. It is expected to generate enough power to supply 375,000 Scottish homes – more than the whole of Edinburgh. Italian firm Saipem won the contract to manufacture the 54 turbines jackets, most of which will be done at its base in Indonesia. It awarded a portion of the contract to BiFab to produce eight jackets.
Trade union leaders have accused the Scottish and UK governments of betraying BiFab and risking the loss of industrial skills and experience that may never be replaced.
GMB Scotland secretary Gary Smith said: "The governing party in Scotland told us they were stronger for Scotland, but the reality is they are forcing Scottish workers to find employment anywhere but Scotland. This is like the Proclaimers song from the 1980s – 'Methil no more' – but who would have thought it would have been under an SNP-led administration?
"The Scottish Government has given up on a sizeable number of jobs being created in fabrication and manufacture for renewables. They realise now they have missed the boat. This work is going to continue to go abroad. There is £5bn of offshore wind investment happening around the shores of Scotland at the moment and not a single job created in fabrication and manufacture."
Mr Smith added: "The only jobs we will end up will be maintenance work on these offshore wind farms and sweeping up the dead birds."
---
---
Economy Secretary Fiona Hyslop insisted the Scottish Government had exhausted options for rescuing BiFab. She told MSPs on Wednesday that state aid rules prevented ministers from any more bail-outs. She said ministers had explored alternatives, including state ownership, but they "can no longer lawfully support the company financially".
Yesterday, the Scottish Government said: "We will continue to do everything in our power to support BiFab's workers. The skills and dedication of the workforce is recognised throughout the renewables and offshore industry and will play an important role in our future energy ambitions.
"Nationalisation of BiFab was considered but this could not resolve the challenges presented by state aid rules, and would still not have allowed for the provision of working capital or guarantees to the business.
"The key question in ­determining whether or not financial support would be possible is whether a market economy investor would do the same. Nationalisation would not have changed the requirement for the Scottish Government to comply with state aid rules.
"We will now work with the administrator and trade unions to secure a new future for the BiFab yards in Fife and the Western Isles, helping ensure they are able to diversify and compete in this competitive market. We have also committed to establish a joint working group with the UK Government to explore how existing policy measures can be used to strengthen the renewables and clean energy supply chain in Scotland."
---
We were meant to be getting 500 jobs. All we got was kicked in the teeth

– Welder Derek Whyte
Former BiFab workers yesterday spoke of their anger and sense of betrayal after the firm slid into administration.
Welder Derek Whyte, 58, of Leven, Fife, said: "I began as an apprentice at the old Methil yard in Fife when I was 16 and have worked in the sector ever since.
"I come from the Levenmouth area which is one of the most deprived in Scotland and, to me, it defies belief that the Scottish Government, after giving people hope by backing BiFab, have let us down months later saying the regulations prevent them assisting with financial aid.
"We were promised 500 jobs for the area and the community and now the message is regulations are stopping this. There is a lack of specific information and answers on what has happened.
"It rubs salt into the wounds when I look abroad to other countries, even European countries like France, who seem to be ensuring their workers are getting a fairer deal.
"Here in Scotland, we have been kicked in the teeth due to what feels like incompetence. The big contracts are all going elsewhere.
"A lot of boys are really not happy. We pay in one way or another for green energy and the benefits are going abroad. It's sickening.
"I have managed to get a welding job in Dundee but I'm one of the lucky ones. Our community here in Fife is crying out for work and if you have an asset like the yard here lying empty, when we have the skilled workers needed, then that's a scandal. People are scunnered at the sequence of events, about what's happened and how it's happened.
"We hope there can be some kind of takeover and this work can be secured here. People ask how we can compete with cheaper overseas labour but with investment, for example in plant, you can bring costs down. Yards in other countries are spending millions on equipment such as cranes. We are losing out to Scandinavian countries who have higher wage costs than us."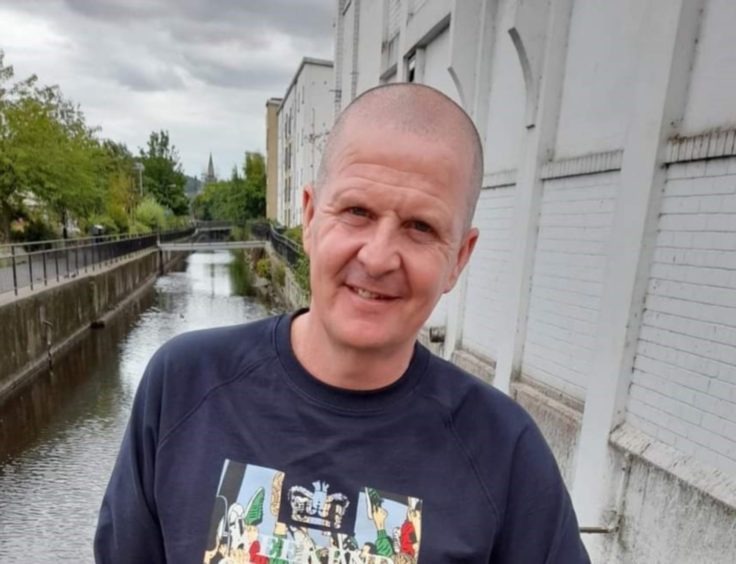 Gary Wilson, 53, of Cardenden, a paint blaster-sprayer at BiFab for 10 years, said: "I'm now working on a paint job in Surrey and I'm aware of others in trades such as welders or platers are likely to end up in yards in the Far East doing the work we hoped to do in Fife.
"It's shocking that people will have to move that distance when the work could be done here. It also makes no sense to me that turbines, which will sit off the coast of Scotland and could have been made in Scotland, will instead be manufactured in places like the Far East."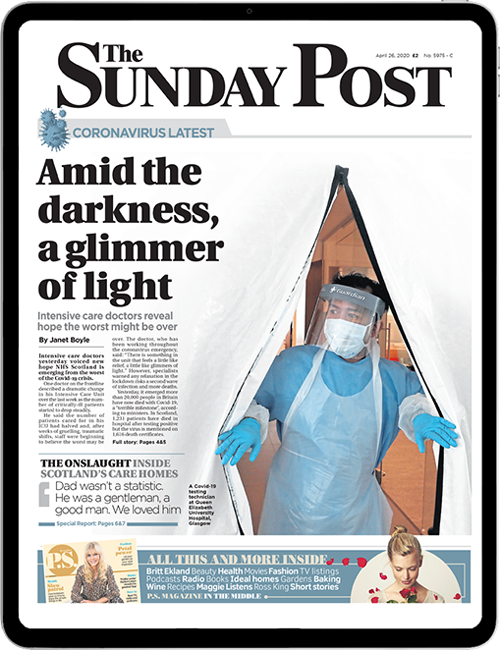 Enjoy the convenience of having The Sunday Post delivered as a digital ePaper straight to your smartphone, tablet or computer.
Subscribe for only £5.49 a month and enjoy all the benefits of the printed paper as a digital replica.
Subscribe