A government mesh expert has criticised moves by surgeons to bring back the controversial implants which have injured hundreds of thousands of women.
Wael Agur says the British Society of Urogynaecology (BSUG) has surveyed members in a bid to lobby for the return of the controversial implants which have been suspended across Scotland since 2014 and elsewhere in the UK since 2018.
The surgeon, the Scottish Government's mesh expert, said: "The purpose of this survey is not to independently gauge members' views on the matter but to elicit a favourable response so the results can be used for lobbying to lift the suspension on mesh procedures.
"I can understand why the many thousands of women who have suffered lifelong injuries as a result of mesh implants will be angry and feel nothing has been learned.
"I believe there are still many surgeons who want to see mesh implants back, and I'm deeply concerned we are losing the skillset needed to perform alternative surgeries."
Last year a landmark report by Baroness Julia Cumberlege into mesh implants and two other treatments detailed how patients concerns had been ignored by medics.
Agur said: "This survey and attitude totally undermines the Cumberlege review and everything it stood for."
The worst thing? I can't be the mum I want to be: Victim reveals how her world collapsed after hernia mesh surgery
The Scottish Government said it has no plans to reintroduce mesh, saying: "The health secretary can envisage no circumstances whatsoever in which this position would change."
Mesh campaigners joined in Agur's criticism. Elaine Holmes of Scottish Mesh Survivors said the move was "grotesquely inappropriate". She said: "Women have died and lives have been destroyed by those implants which have repeatedly been described as the worst medical disaster since Thalidomide. Have those surgeons learned nothing from the suffering of all those women?
Her colleague, Olive McIlroy, said: "We've been campaigning on the dangers of mesh implants for 14 years and countries around the world have followed our lead, so it is beyond disappointing an influential body such as BSUG is taking a stance so wildly out of step from patients."
The BSUG survey said it "hoped to make representations" to the NHS to "resume the delivery of continence care in accordance with NICE guidelines".
"If any records are changed, I will take action": Leader of official mesh review calls for changes to reassure victims over cover-up fears
Scotland became the first country in the world to suspend the use of mesh implants, despite objections by surgeons. Shadow Health Secretary Jackie Baillie last night branded the move by BSUG as "nothing short of a disgrace." She said: "It is deeply irresponsible for some consultants to attempt to resurrect the discredited and dangerous mesh implant procedure.
"Humza Yousaf must be ready and willing to intervene to ensure no more women are put through this ordeal and make it clear to the consultants they need to find alternatives."
Lawyers who represent mesh victims say women are horrified. Lindsay Bruce of Lefevres said: "Mesh has been the biggest medical disaster of modern times. Nothing has been learned and the victims continue to be met with an unresponsive and defensive medical profession."
Mesh survivors urge ministers to adopt charter after winning the backing of party leaders
And Patrick McGuire, senior partner of Thompsons Solicitors said: "The women injured by mesh will suffer the consequences of their injuries or the rest of their lives and this will devastate them."
The BSUG say it "works tirelessly to meet the recommendations of Cumberlege". It added: "We are contacted by patients and doctors asking for an update on the resumption of continence services in accordance with NICE guidance."
They added the devices should "either be banned permanently, or we be given some insight so we can respond to our patients."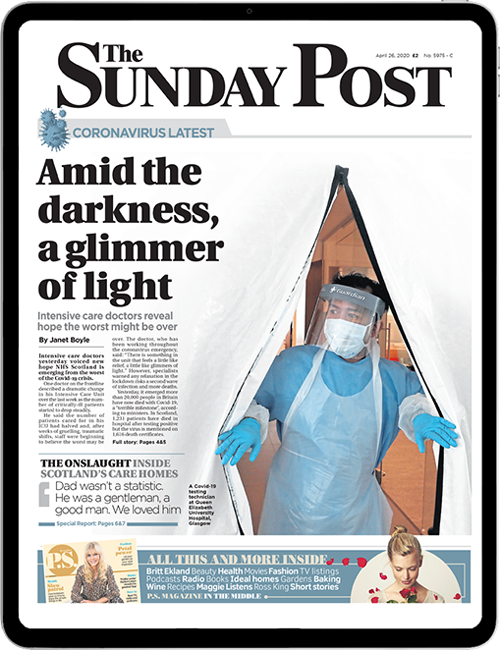 Enjoy the convenience of having The Sunday Post delivered as a digital ePaper straight to your smartphone, tablet or computer.
Subscribe for only £5.49 a month and enjoy all the benefits of the printed paper as a digital replica.
Subscribe