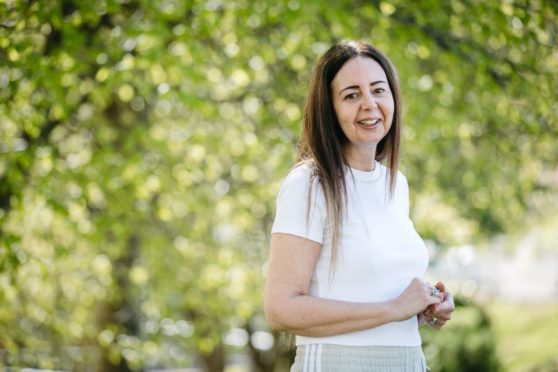 Laura Fields was a busy working mum when she underwent an operation to treat an abdominal hernia six years ago.
But what was supposed to be a routine procedure has left the 48-year-old mum with debilitating and painful injuries. This has meant she can no longer play with her little girl and has been forced to quit the job she loved as a specialist surveyor.
Laura is one of thousands of Scottish hernia mesh patients believed to have been left with debilitating injuries caused by the implant which is used in surgery to support weakened organs. It is made by the same companies and from the same material as the pelvic mesh implants which have devastated the lives of women around the world.
Laura, who had a second mesh implant two years after doctors said the first one "failed", said: "It has destroyed my life, ended my career and left me in so much pain I can no longer do all the everyday things other mums do without thinking.
"The biggest heartbreak for me has been not being able to be the mother I wanted to be for my daughter Orlaith.
"She was five years old when this nightmare started. Her childhood has been blighted because the things we used to love like jumping on trampolines or running in the park are now too painful for me to even contemplate."
Since the operation in 2015 Laura has endured searing internal pain with every movement, which she describes as being "torn apart from the inside out". She says this is caused by the mesh turning hard and brittle across her entire abdomen.
When doctors failed to give her answers about why she was in so much pain after the operations she did her own research and was shocked by what she discovered.
Laura, from Greenock, said: "I've spent years desperately trying to get answers to why I've been left in searing agony. I've faced exactly the same wall of silence pelvic mesh victims faced.
"I was shocked to discover medical implants like mesh are not even required to undergo as stringent testing as many of the materials used on building sites. I hadn't even been told my surgeon had used medical mesh to repair the small hernia on my abdomen.
"When I discovered it was made of the same plastic polypropylene as the pelvic mesh that caused injuries to hundreds of thousands of women, it became clear why I was suffering the same kind of complications and pain.
"After the pelvic mesh scandal, surely doctors must have been aware of what was happening? But nobody would say mesh was to blame." Laura has been told the only option is to undergo a complete hernia mesh removal.
She said: "I'm terrified because a scan revealed the mesh has hardened and is now attached to my bowel. I might lose that organ. My health is deteriorating rapidly and I've been told my wait for removal could take years.
"I need to see a specialist surgeon in Glasgow and require a high-dependency bed, but there's a huge waiting list because of Covid. I've developed auto-immune-type illnesses, just like the pelvic mesh women. I'm lucky if I manage more than a couple of hours sleep a night. I'm at breaking point."
The Scottish Mesh Survivors' Hear Our Voice campaign led to the suspension of transvaginal mesh implants in Scotland and influenced action in other countries, despite opposition from mesh surgeons, many of whom benefited from grants from medical manufacturers.
Now Laura is demanding the Scottish Government act to suspend hernia mesh use. She said: "It took 13 years of campaigning by Mesh Survivors before the government properly acknowledged they'd been disregarded and dismissed.
"Alternatives are available, but they are more expensive. But how can you put a price on patient safety?"
Greenock mum, Claire Daisley, 50, who lost her bladder and suffered years of pain after having a transvaginal mesh implant, is backing Laura. She said: "The Scottish Government can't say they aren't fully aware the dangers of mesh implants after what happened to thousands of us.
"They need to suspend the use of hernia mesh and all other mesh devices."
A Scottish Government spokesperson said: "The chief medical officer has previously written to health board medical directors to highlight concerns about the use of different forms of mesh.
"They have been asked to ensure clinicians offer patients all valid options for surgery and obtain the patient's informed consent."
---
Lawyers: Second wave of claims in US paves way for thousands of Scots cases
Experts say the medical device scandal affects so many people, it is set to make Scottish legal history as the biggest civil action ever presented in court.
With 10,000 operations a year and medical experts acknowledging up to 30% suffering complications, solicitors acting for patients here say new litigation in the US paves the way for actions here.
Lindsay Bruce of Lefevres Solicitors said: "Because of the sheer volume of hernia mesh procedures, we expect this action may eventually have up to 10 times the number of injured patients than those in the pelvic mesh action.
"As hernia mesh is made of the same material, we realised it was very likely those patients would also be at risk of similarly serious complications.
"But it has only been with the recent acknowledgement by medical experts of those complications and forthcoming litigation in the US that we are able to move towards legal action in Scotland.
"We are preparing several dozen cases initially, and are keeping our options open as to which route we pursue."
Ms Bruce said hernia mesh victims suffered what she described as "life-changing injuries".
She said: "Their stories are extremely harrowing. Many have endured being repeatedly fobbed off and sent from pillar to post when they try to ascertain whether mesh is a cause of their suffering."
Patrick McGuire, senior partner at Thompsons Solicitors said: "We've spent decades fighting some of the worst medical scandals such as PIP implants, faulty heart valves and metal on metal hip replacements but the sheer number of patients suffering complications means hernia mesh will be the biggest claim of this type.
"We never forget at the heart of every single case is a person who has suffered pain, life-changing injuries, loss of organs, and the debilitating effects which leave them unable to work or be the person they once were.
"That is why we sincerely hope the government will take swift action to prevent a repeat of the long, drawn-out pelvic mesh scandal."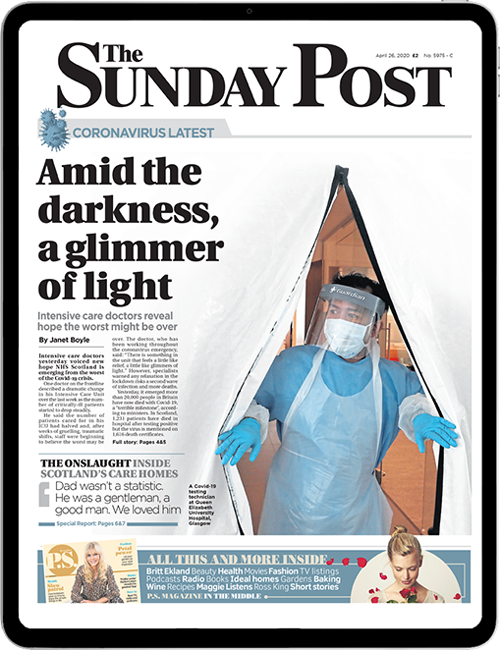 Enjoy the convenience of having The Sunday Post delivered as a digital ePaper straight to your smartphone, tablet or computer.
Subscribe for only £5.49 a month and enjoy all the benefits of the printed paper as a digital replica.
Subscribe