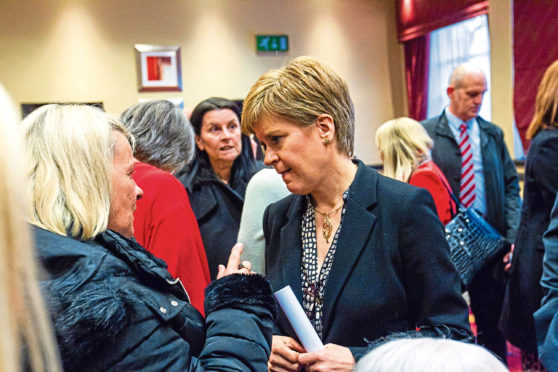 The professor asked to lead a government-ordered review of mesh treatment has demanded a series of changes to reassure patients fearful of a cover-up.
Alison Britton, a respected medical law and ethics expert, believes the terms of reference must be overhauled as mesh-damaged fear health boards intend to amend their medical records without their consent to redact the names of doctors responsible for contentious diagnosis and treatment.
The professor of healthcare and medical law at Caledonian University said she shares patients' concerns and demanded reassurance and clarity over what changes are permitted before a patient's medical records are passed to her review.
She has been asked to be moderator to the government-funded independent review to examine whether mesh injured patients were misled when told their implants, used to treat prolapse and bladder problems, had been fully removed. Many later discovered the mesh had not been fully removed, inflicting life-changing injuries.
Patients have told her they fear redacting the names of surgeons involved from their records will mean there can be no further action against any found to have knowingly misled patients.
Professor Britton said: "After speaking to patients and campaigners, it's quite clear the terms of reference for this review must change as in their current form they are confusing and unacceptable to many who wish to take part in this process.
"I'll be speaking to the Scottish government regarding those concerns and putting forward new terms of reference, particularly surrounding amending or redacting records.
"I want to make clear any redaction will be done purely to meet data protection rules, and any amending to reviewed case notes will only be done as an addition to records, with the full consultation of the patient.
"If I encounter any evidence of patient records being withheld or changed before I receive them, I will take appropriate action."
Hundreds of women across Scotland have suffered life changing injuries as a result of the wide scale use of plastic polypropylene vaginal mesh implant, used to treat prolapse and bladder problems. Scotland became the first country in the world to bring in a mesh suspension seven years ago, but since then injured women have been battling for the debilitating legacy of mesh to be properly acknowledged and for implants to be safely and fully removed.
A number of women told they had full mesh removals here and have since been treated by world renowned surgeon Dionysios Veronikis in the US. He carried out removals from several Scots previously told their mesh had been removed.
After meeting victims, Scotland's First Minister and Health Secretary promised a review to find the truth but patients and legal experts say the terms of reference must be rewritten. Some have also questioned the appointment of two mesh surgeons to the review, one of whom was the expert legal witness for the NHS against injured patients, and another whose wife was a sales rep for one of the mesh manufacturers.
Professor Britton said: "I want to reassure women taking part. We need to be able to have an open dialogue about what happened, and clarity over what is contained in their case notes.
"If notes state there has been a full removal, that is what any patient would have expected. The terms of reference do not cover what should be done if evidence is found of wrongdoing or mistakes. I will also address that with the government."
The original terms of reference also prevent patients bringing a legal representative. Professor Britton said: "Patients should be free to bring anyone they wish with them during the review process, including their own lawyer if they so wish."
Professor Britton said the process will initially involve around 40 patients, but she hopes to expand that. She said: "If this pilot is successful, I believe this could be an innovative way of providing patients with answers by having case reviews of their records.
"This could be a valuable way forward to allow patients to seek answers in the future, and encourage openness and transparency."
She also voiced disappointment that none of the 47 recommendations she made in her 2018 report into how the government handled the mesh crisis, have been officially adopted adding: "While they are under no obligation to do so, it's a frustrating situation and I have been in correspondence with the Justice minister over the issue. I'm heartened that a number of other important reviews, such as the Queen Elizabeth Hospital review, have since copied the terms of reference I used."
Elaine Holmes of Scottish Mesh Survivors said women taking part in the review were rightly concerned their patient and legal rights would be compromised under the original terms.
She said: "Following assurances from Professor Britton changes will be made, we're relieved mesh injured women who wish to have their case notes reviewed, can now do so without worrying about being compromised.
"We've always welcomed openness and transparency, but when it comes to mesh, that appears to be very difficult to find."
Lauren Sutherland, a leading medical negligence QC, whose landmark legal cases changed forever how the NHS must now seek informed consent from patients voiced "significant concerns" over the review while John Beer, president of the influential Pan Europe Organisation of Personal Injury Lawyers, said: "I'm absolutely horrified at the original term of reference for the review."
The Scottish Government said: "The responsibility for the accuracy of the information given to patients, and the content of case records, lies with the Health Board concerned.
"It is also responsible for the conduct of employees. Any ambiguities and inaccuracies will be raised with the health board for their consideration and the case entry in question will be flagged so those involved in a women's future care are aware. The Terms of Reference have been the subject of wide consultation with interested parties and the detail will continue to be finessed."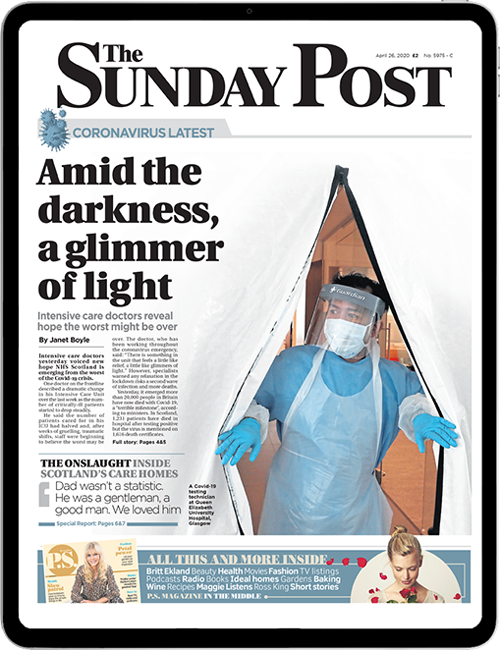 Enjoy the convenience of having The Sunday Post delivered as a digital ePaper straight to your smartphone, tablet or computer.
Subscribe for only £5.49 a month and enjoy all the benefits of the printed paper as a digital replica.
Subscribe