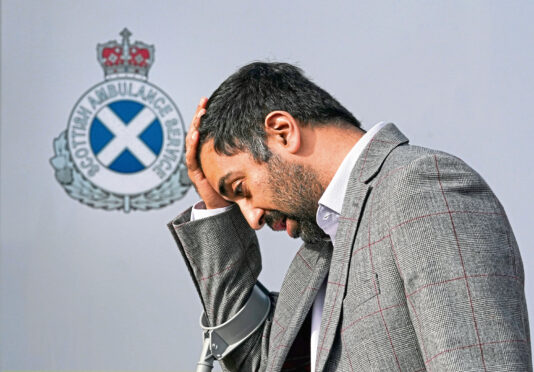 A government promise to send mesh victims to the US for life-changing surgery is being sabotaged by delays and red-tape, according to campaigners.
In March, the Scottish Government announced it would pay for women enduring life-changing mesh injuries to have the implants removed overseas.
The U-turn was welcomed by campaigners who said it meant women would be able to travel to St Louis, Missouri, in the US for treatment by acclaimed mesh removal surgeon Dr Dionysios Veronikis.
But campaigners say Scottish patients are now being told they will have to wait for up to two years to see a specialist and only then can they be referred to Veronikis. No Scottish patient has so far been referred and no contract has yet been formalised with the US surgeon.
Elaine Holmes, of Scottish Mesh Survivors, said: "Health Secretary Humza Yousaf gave a personal assurance that he is determined to do everything he can to ensure mesh victims get the treatment they need.
"We believe his intentions are genuine but, seven months on, it is not happening, nothing has changed. We've had women in tears after being told they may have to wait a year, sometimes two, to get a referral."
In one Holyrood debate, MSPs accused pro-mesh surgeons of a professional conspiracy to delay and undermine attempts by patients to see Veronikis.
He offered to travel to Scotland free of charge three years ago to perform removal operations but no Scottish surgeon offered to sign General Medical Council papers allowing him to treat patients here and, after accusing ministers and officials of playing games, he withdrew his offer.
Grotesque: Victims react as government advisor warns surgeons will soon lobby for return of mesh
After campaigners said they had lost faith in surgeons in Scotland, Yousaf approved a reimbursement programme for women who had spent their own money travelling to the US for treatment – sums similar to what the procedures would cost the NHS.
He promised that a contract would be drawn up to allow others to see Veronikis with travel and medical fees paid by the Scottish Government.
Nancy Honeyball, 52, of Dunoon, is among those victims feeling let down.
She said she even considered taking her own life in despair after being repeatedly fobbed off over an appointment for a referral to the US: "I've spent the last 11 years in total agony.
"I've been rushed into hospital several times with sepsis as a result of mesh, so I know how lucky I am to still be here. How much more are we expected to take?"
MSP Jackie Baillie said: "The new mesh service has operated on a small number of women so far. There are more women who have been assessed that are waiting for surgery and this will be delayed beyond their 12-week treatment time guarantee and the sentence.
"What is even more concerning is women reporting delays of up to two years to be referred to the service in the first place. That is unacceptable."
MSP Jackson Carlaw said: "Humza Yousaf must take charge. There is no point in passing a Reimbursement Bill full of fine intentions if the one man who has the confidence of many of the mesh survivors finally loses patience."
The Scottish Government said: "It is hoped that contracts can be finalised shortly.
"The integration of surgery with pre and post-operative care is essential and both NHS National Services Scotland and the Complex Pelvic Mesh Removal Service in NHS Greater Glasgow and Clyde will confirm the details of these arrangements with the private providers."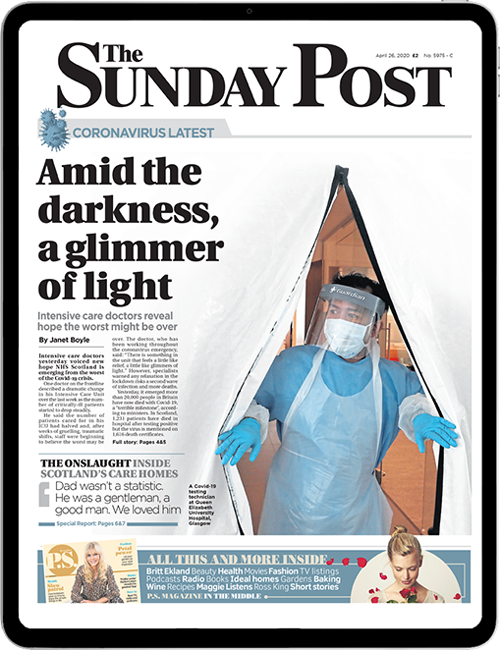 Enjoy the convenience of having The Sunday Post delivered as a digital ePaper straight to your smartphone, tablet or computer.
Subscribe for only £5.49 a month and enjoy all the benefits of the printed paper as a digital replica.
Subscribe