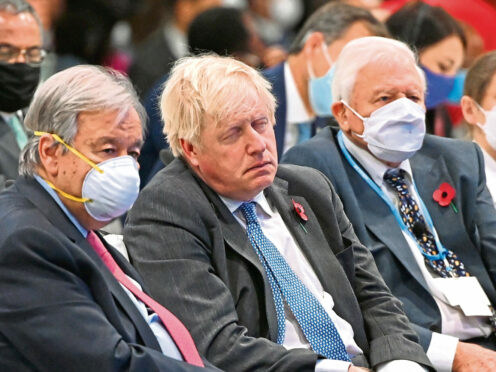 Former prime minister Sir John Major yesterday accused Boris Johnson's government of being "politically corrupt" in the wake of the Owen Paterson lobbying scandal.
In an attack on the ­current Prime Minister's administration, Major described an attempt to prevent a backbencher being suspended in a corruption scandal as "shameful" and said it trashed the reputation of Parliament.
Johnson was forced to make a U-turn over a plan to prevent Paterson facing a 30-day Commons suspension for a serious breach of lobbying rules but the attempt provoked widespread criticism and prompted renewed questions over the prime minster's judgement and fitness to lead the country.
Standards investigators, backed by a committee of MPs, found Paterson had abused his position by repeatedly lobbying officials on behalf of two private companies without acknowledging they were paying him £9,000 a month.
He quit as an MP on Friday after the Government abandoned its attempt to set up a Tory-dominated committee to re-examine his case and the Commons standards regime.
Yesterday, Major, a former Conservative prime minister, launched an attack on Johnson's government, saying: "The way the Government handled that was shameful, wrong and unworthy of this, or indeed any, government.
"It also had the effect of trashing the reputation of Parliament."
He said the action of the current administration was "damaging at home and to our reputation overseas".
Major, whose own government in the 1990s was undermined by sleaze rows, said: "The striking difference is this: in the 1990s I set up a committee to tackle this sort of behaviour.
Over the last few days we have seen today's government trying to defend this sort of behaviour. It's unacceptable today, and it needs to be stopped."
Major also suggested there was an arrogance at the heart of Johnson's government. He said: "There is a general whiff of 'we are the masters now' about their behaviour.
"Whenever they run up against difficulties with anybody – whether it is the Supreme Court, the Electoral Commission, the BBC, they react not with an understanding, not with trying to placate what has gone wrong, but actually in rather a hostile fashion."
The Government has a ­working majority of 80 and Major suggested that had allowed Johnson to treat Parliament "with contempt".
Paterson was found to have breached lobbying rules by the Commons Standards Committee.
But, as MPs prepared to vote on a 30-day suspension, which could have triggered the recall process for a by-election, the Government threw its weight behind an amendment to appoint a new committee to look again at the case and the disciplinary system.
When that plan was ditched by the Government, Paterson resigned as an MP, but Downing Street has refused to rule out the possibility of recommending him for a seat in the House of Lords.
Major said that would be "rather extraordinary" and expressed doubt that it would be approved.
Sir Malcolm Rifkind, ­former chair of the standards and privileges committee, said Downing Street should confess it "got it wrong" and "show some contrition".
He said: "They've got to show they're learning from experience, that this is not the way either to treat the House of Commons or the country as a whole.
"The reputation of the government will not just be temporarily but potentially permanently damaged."
The Sunday Post view: Boris Johnson can look at the stars but is still in the gutter
The SNP called for a public inquiry into the scandal.
Pete Wishart, SNP Leader of the House of Commons, said: "As John Major says, this isn't about one isolated incident of Tory corruption, it is a trend that has seen the UK Government beset by scandal after scandal.
"There must now be a full public inquiry, and those responsible must be held to account – including the Prime Minister."
Meanwhile, Labour has called for a new investigation into the refurbishment of Johnson's prime ministerial flat at 11 Downing Street, which cost £200,000 and was initially funded by a Tory donor.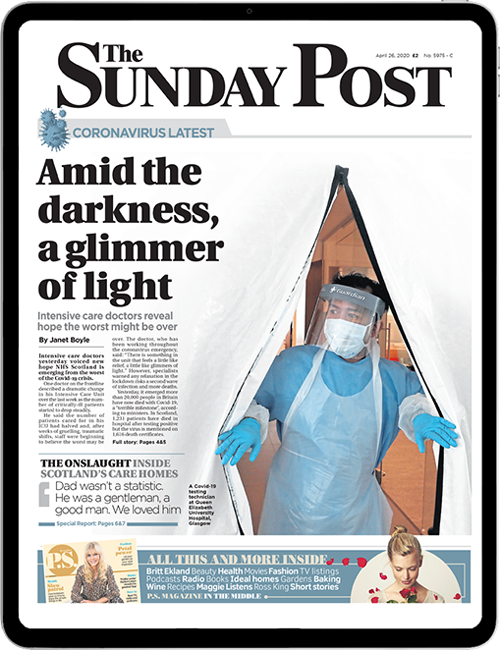 Enjoy the convenience of having The Sunday Post delivered as a digital ePaper straight to your smartphone, tablet or computer.
Subscribe for only £5.49 a month and enjoy all the benefits of the printed paper as a digital replica.
Subscribe