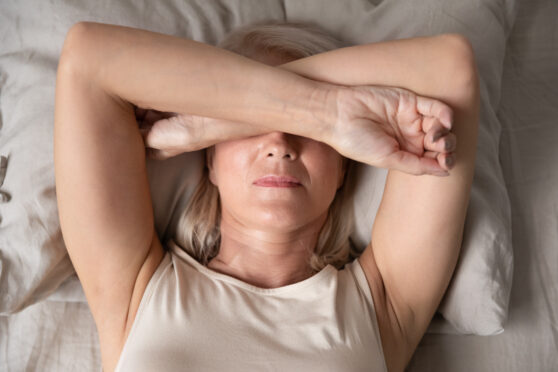 Menopausal women must be given the same rights and workplace protection as pregnant colleagues to encourage more to challenge discrimination, according to legal experts.
Ten cases of alleged ­discrimination against women affected by the menopause have been heard by industrial tribunals in Scotland in the past five years – with three this year alone. Five won their case.
But lawyers and campaigners say far more women would come forward if employment law was changed to specifically address the issue. Under the Equality Act 2010, it is unlawful discrimination for an employer to treat a woman unfavourably because of pregnancy or illness relating to pregnancy. Now there are calls for similar protection for menopausal women.
'Time for change'
Dee Murray, founder of ­campaign and advice group Menopause Experts, said: "It's time for a change in the law to give menopausal women the same protection they get while they are pregnant. Both have various issues linked to the hormone changes women go through at different stages of their lives – today we are far better at understanding the effect of those.
"We're beginning to see a sharp increase in the number of women going to industrial tribunals because they have been unfairly treated during the menopause and, unless employers provide more support and flexibility, there will be more."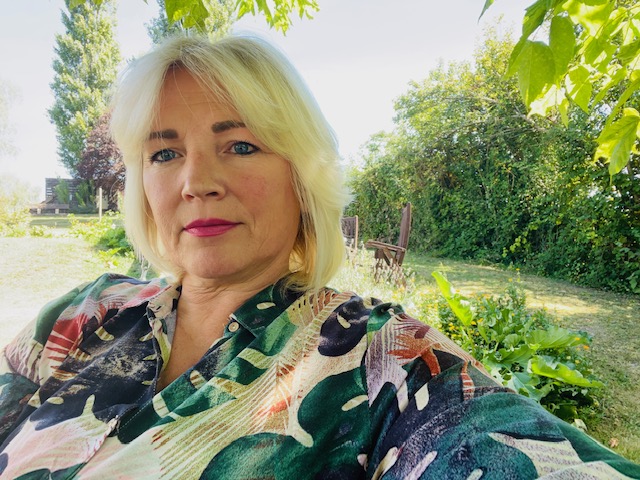 Employment law specialist Ryan Russell, of Dundee-based MML Legal, said change was long overdue: "At the present, the law doesn't go far enough to give menopausal women the same standalone protective characteristics it does to pregnant women. That means we are having to try to shoehorn cases into aspects of the current law, which leaves many women falling through the cracks.
"I suspect there are thousands of cases a year that simply aren't pursued because that standalone recognition just isn't there."
Women's rights expert Jillian Merchant, of Thompsons Solicitors, said: "Employers require to be more educated and understanding. However, from experience, we know that asking employers to behave better rarely works without statutory protection to fall back on.
"In that regard, consideration must be given to implementing a regime that allows women discriminated against due to menopause and its symptoms a clear route to redress".
'Failed at every turn'
Scottish Labour health ­spokesperson Jackie Baillie said menopausal women were being failed at every turn. "Public-sector bodies in Scotland should lead the way by developing robust policies on menopause," she said, "and there is an opportunity for the Scottish Government to go further, building on the Women's Health Plan, by requiring them to provide additional protection in the workplace.
"The law as it stands is simply not fit for purpose and it is failing to give women the protection they need.
"Both the UK and the Scottish Government need to use the levers at their disposal to fix this."
About 400,000 women in Scotland are of menopausal age. Symptoms are varied but can include hot flushes, an inability to sleep, reduced concentration and depression, all of which can affect performance at work. In June, Scottish Trade Union Congress general secretary Roz Foyer told The Sunday Post how a sea-change was needed in workplace attitudes.
The issue will be raised at the next STUC conference in February, where union leaders will be asked to back workplace policies to support women through menopause.
Foyer said: "Employers must ­commit to flexible working and reasonable adjustments to help women experiencing irregular sleep patterns, fatigue or other menopause symptoms. Workplaces should also provide advice, awareness-raising and support for menopausal women and colleagues via training. Additionally, workplaces should be providing quiet areas and access to fans.
"For years, workers have been told flexible working just isn't an option. We now know this is not the case, as many employers switched to home working during the Covid pandemic. Working from home can really benefit workers suffering from the symptoms of menopause."
In 2017, in the first case of its kind in Scotland, Mandy Davies was awarded £20,000 after she told a hearing of her treatment by bosses at the Scottish Courts and Tribunal Service.
Her lawyer, Karen Osborne, employment and discrimination adviser for the union Unison, said: "For the very first time, we were able to testify that the debilitating symptoms of menopause should be considered a disability because of issues like memory loss and the severe physical symptoms she was suffering.
"The case opened the door for a greater recognition and understanding of menopause. Most women are simply seeking understanding, support and flexibility.
"For those who do suffer more severe symptoms, they should feel protected which is why we need to consider a change in the current law."
Nicola Steedman, deputy chief ­medical officer, said the Scottish Government was determined to improve health provision for women, and a number of initiatives were being rolled out, including increasing awareness of menopause and symptoms.
She said: "It's important for all of us to be able to speak openly about menopause at work, providing support for women and helping employers recognise what they may need.
"Women who contributed to the Women's Health Plan said what they wanted most from employers was flexibility to manage their symptoms – such as being able to work from home or change their hours.
"The plan absolutely recognises the importance of this and so we have also committed to developing a menopause and menstrual health policy."
---
My male manager began mocking me, ridiculing me in front of staff and customers

– Shop worker Karen Murray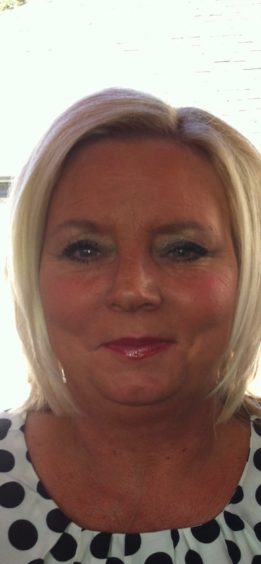 Karen Murray suffered a breakdown after her manager relentlessly ridiculed her over the debilitating symptoms of menopause.
But after fighting for two years before being awarded almost £30,000 in one of the few successful cases in the country, she was told she would only receive a fraction of the award after her employer, Bonmarche, had gone into administration days after the judgment.
Murray, 60, who fought the case with no help other than support from her best friend, said: "It was a sickening blow after everything I'd been put through.
"I've still not received a penny but feel vindicated that I won my case and I hope it gives others the courage to take a stand."
She had spent almost four decades working in clothes shops in Dundee, spending 11 years at Evans before becoming a supervisor at Bonmarche in 2006.
She said: "I absolutely loved my job and my customers, and was so good at my job I repeatedly made the highest number of sales.
"I was promoted to supervisor at Bonmarche. I'd been in retail my whole working life and had customers coming back time and again because I always used to take care to give them the best service.
"I'd never had any issues at work, and was always conscientious and got on well with everyone.
"Everything changed almost five years ago when I began suffering terrible sweats because of the menopause. Suddenly, my male manager began mocking me and making jokes, calling me a dinosaur and ridiculing me in front of other staff and customers.
"I felt sick to my stomach. I was repeatedly humiliated and made to feel extremely uncomfortable."
She asked on a number of occasions for a fan to help her cool down when she suffered drenching sweats but, she told the tribunal, the shop manager refused to adjust the temperature.
She claimed he laughed at her and mocked her in front of younger female staff. She left and suffered a breakdown because she was so upset. Tribunal judge Ian McFatridge stated he had no doubt that the Bonmarche shop manager was "guilty of harassing the claimant."
He said: "It was quite clear from the claimant's evidence that she felt he had created a hostile environment for her and that this was related to her status as a woman going through the menopause.
"I consider this to amount to unlawful harassment on grounds of age and sex."
He ruled Karen resigned as a result of the discrimination against her and stated: "She had become mentally unwell as a result of her manager's treatment of her and she believed that this treatment could continue."
Karen's friend Carol Anne Curran represented her. She said: "I was outraged that this hard-working woman had been treated so abominably.
"What kind of man refuses to adjust the temperature when he sees a woman suffering and sweating the way Karen was?
"It was beyond inhumane. I was determined my friend deserved justice for how she had been treated.
"We were delighted when Karen was awarded almost £30,000 because we recognised the significance of winning one of Scotland's very first menopause cases.
"It was devastating that days after the judgment in December 2019, Bonmarche went into administration.
"Despite the court award, Karen has been told she will be lucky to get a penny or two in the pound.
"I believe it's time for women to no longer feel ashamed about menopause. Why should there be a stigma? Unless we all speak up nothing will ever change for the better."
Today, Karen has found a new job in a charity chop where she says she is treated well and with respect.
She said: "When I see the difference of how well I'm treated by my new employers who are so caring and supportive it's a joy to go to work, it only amplifies how dreadfully I was treated.
"I sincerely hope other women will take courage from my story and speak out so things change for the better for all of us."
Bonmarche has since been bought out of receivership by new owners.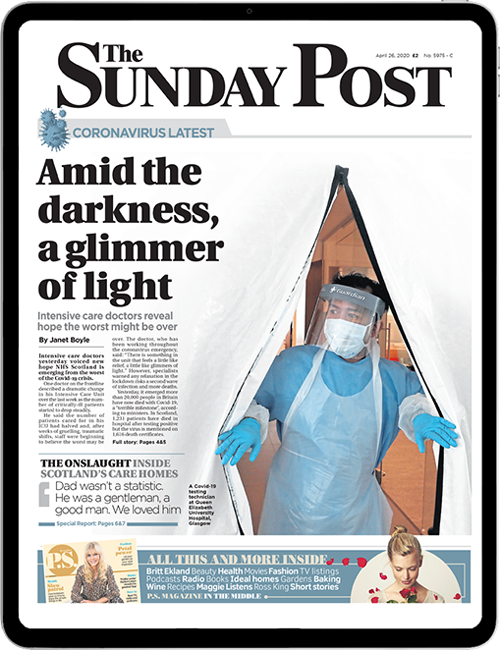 Enjoy the convenience of having The Sunday Post delivered as a digital ePaper straight to your smartphone, tablet or computer.
Subscribe for only £5.49 a month and enjoy all the benefits of the printed paper as a digital replica.
Subscribe