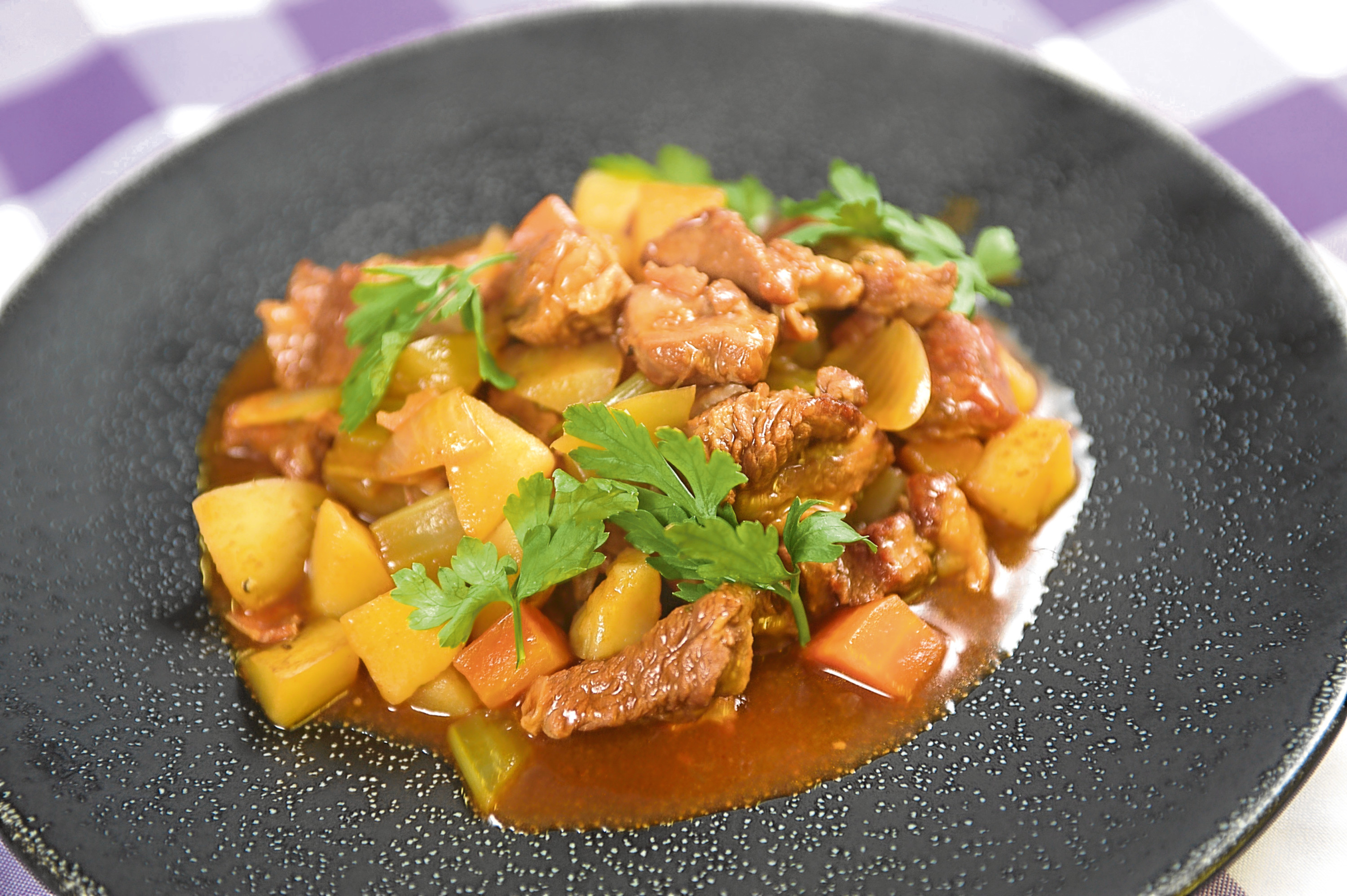 GARY Maclean, 2016 winner of MasterChef: The Professionals, has supplied this hearty lamb stew, perfect for January.
Gary's suggestion for cutting costs is to use a pressure cooker. When he cooked the stew in premises with a smart meter, he discovered a 70% saving. To help get your energy bills under control, contact your energy supplier about getting a smart meter installed, free of charge – they show how much the energy you are using is costing.
Thanks to Smart Energy GB for today's recipe.
---
You'll need
400g diced lamb shoulder
100g Ayrshire bacon or pancetta (diced)
2 shallots (diced)
1 large carrot (peeled and diced)
2 sticks celery (peeled and diced)
½ leek (washed and diced)
150g baby potatoes (halved)
2 cloves garlic (crushed)
50g tomato puree
2 sprigs rosemary
100g button onions
20g flour
1 litre lamb or chicken stock
Method
In a pressure cooker, heat a teaspoon of oil.
Dust the lamb lightly in flour. When oil is hot, add to the pan and brown well on all sides.Remove lamb from pan, and put to one side.
Add bacon, brown nicely, then add the diced veg and cook for 4-5 mins, until softened.
Add the tomato puree and crushed garlic.
Add the baby potatoes.
Now return lamb back to pan and then add stock.
Add rosemary and button onions.
Place the lid on to the pressure cooker. Once you have the cooker up to pressure, turn the heat down low to maintain the pressure.
Cook for 20 mins, open the pressure valve and release the steam. Test the meat to make sure it's cooked through.