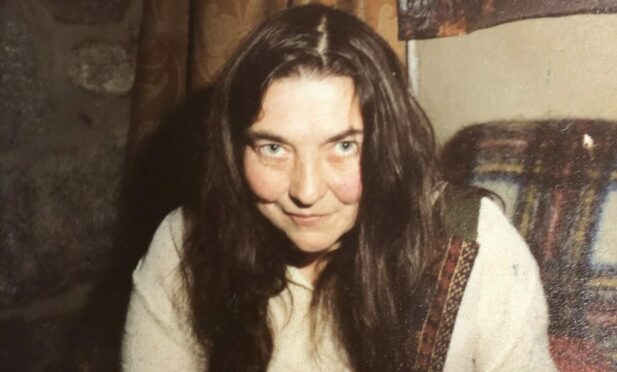 Her creativity lay buried within for over 40 years but, two decades on from her death, the work of artist and writer Mary Barnes remains a unique example of art's power of hope, healing and recovery.
An extraordinary figure, she was trained as a nurse but would unlock ingrained talents and felt reborn into an artistic journey following a mid-life mental health crisis and her time spent undergoing revolutionary, countercultural treatment.
Living from 1965 to 1970 at Kingsley Hall in London, an experimental therapeutic community led by radical Glaswegian psychiatrist Dr Ronnie Laing, she was encouraged to regress to a child-like state to live through and recover from her psychosis.
It was here, supported by American psychoanalyst Dr Joseph Berke, that her creativity was encouraged and flourished. She spent her later life in Scotland making art and raising awareness of its role in her recovery.
To mark her centenary year, a series of events, Rebirth & Revolution, will celebrate her life and journey as part of next month's Scottish Mental Health Arts Festival.
Mary Barnes: a revolutionary
"She was really revolutionary and ahead of her time," said Victoria Tischler, a professor of behavioural science at the University of Surrey and curator of a new interactive exhibition on Barnes' legacy.
"The first painting she did at Kingsley Hall, there was a lot of anger, almost like she was expressing her mental state all over the page.
"They were done with her own excrement, which brings to mind people in childhood exploring their body. That was the kind of regression they were doing there, all about going down into your psychosis and getting back in touch with childhood traumas and then living through it without medication to improve.
"Berke was the one that gave her her first crayons and paints and invited her to scribble on the walls. You can really see her dealing with her mental state using art.
"I was amazed at the emotional impact of the work because she mainly painted with her fingers. She was self-taught and she often painted on a very large scale. It's almost three-dimensional and you can sense the anger and emotion and the catharsis in the way she worked."
After emerging from treatment, which ran counter to the usual chemical and electroshock methods of the time, Barnes moved to Falkland in Fife where she began writing and continued to create art.
She lived there during the 1980s and 90s, and the Falkland Estate is now where her archive is held. She was laid to rest in Falkland cemetery in 2001 having spent her final years in Tomintoul, where she was a beloved member of the community.
A love of Scotland
Barnes' earlier work had mainly been about her mental state and relationships with Laing and Berke, but in Scotland her subject matter changed.
The work from the devout Catholic's later life features themes of crucifixion and resurrection, as well as her deep connection to nature, linked to her rebirth and recovery in her adopted Scottish homeland.
"She made friends and connected with the people in Scotland and the landscape," said Tischler. "That clearly was really important to her mental health, finding peace and tranquilly there.
"Clearly art was cathartic, but I think also it really helped her to form a new life after she moved from Kingsley Hall.
"Her ambition was to open a Kingsley Hall in Scotland in the same kind of vein, a safe space for people to recover but that didn't happen.
"Nevertheless, she spent a lot of time giving talks about mental health, raising awareness, and using her artwork to talk about how important creativity was.
"The work that she made in Scotland is much less known, so it's a real privilege to be able to bring that to the public because, in a lot of ways, she was very much overshadowed by Laing and Berke.
"My hope is that people will come to know and respect her for the artistic contributions that she made in her own right.
"Mary was a real activist and art can be used to raise awareness and lobby for better health and social care for people who are experiencing mental distress now."
An overlooked artist
Barnes co-authored a book with Berke, in which they each recounted her experiences at Kingsley Hall. It inspired David Edgar's 1978 play Mary Barnes, originally performed by Patti Love as Barnes and Simon Callow as Berke.
Edgar is one of the guests appearing at a number of panel events with experts and people who knew Barnes, which are taking place in Glasgow, Falkland and online as part of a collaboration between the Falkland Estate, the University of Glasgow, the University of Surrey, the Wellcome Collection and the Scottish Mental Health Arts Festival.
Tischler was delighted to have been able to learn about Barnes from those who knew her best, including meeting Berke and forming a friendship until his death in 2021.
"I would sit for hours with him and he would tell me stories about what happened in the 60s at Kingsley Hall, which was just fascinating," she said.
"He always wanted more people to find out about Mary, so I know he'd be delighted that this exhibition and events were happening this year.
"I just want to shine a light on someone who I think was a revolutionary in her time and has been a somewhat overlooked artist.
"One of our events is in Falkland Palace's Chapel Royal, where Mary's funeral was held. If we can't have Mary there, that's the next best thing."
---
Full details of the Rebirth & Revolution programme can be found online at mhfestival.com/events/mary-barnes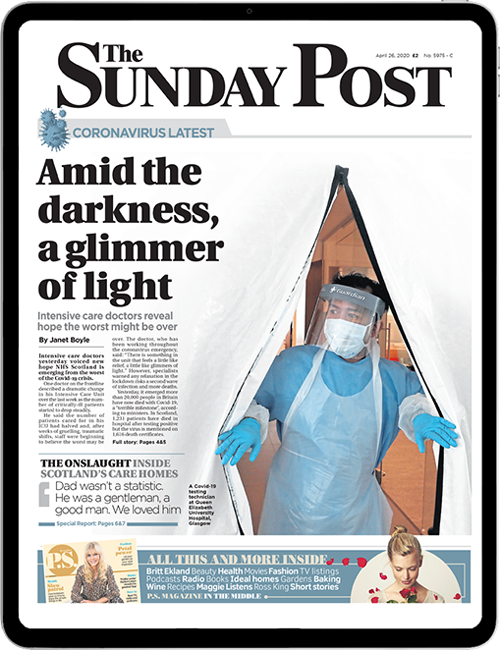 Enjoy the convenience of having The Sunday Post delivered as a digital ePaper straight to your smartphone, tablet or computer.
Subscribe for only £5.49 a month and enjoy all the benefits of the printed paper as a digital replica.
Subscribe