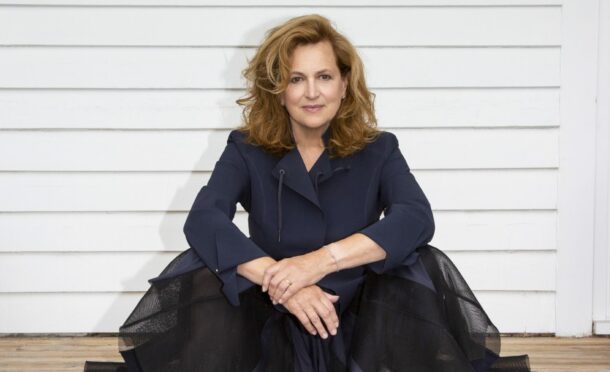 If life had turned out differently, and Barbara Dickson hadn't become one of Scotland's most successful performers, she might have considered teaching.
Growing up in Dunfermline, Dickson had a love of history and thought she could one day become a history teacher. Instead, her love of the past fed into her early breakthrough as a folk musician, before her chameleon-like career took her into musical theatre, pop, and serious acting roles.
Today, she remains one of the country's most prolific artists, but last year, lockdown also gave her the chance to finally try her hand at teaching – in the subject of music rather than history – and it turns out she rather enjoyed it.
"I have an inquiring, curious mind, and I did some teaching for Goldster, which was formed by a Scot and is a bit like the University of the Third Age, a place for older people to involve themselves in classes, doing anything from calligraphy to line dancing," she explained.
"What I wanted to do was make them feel inspired to do something themselves. I'm not very good at pontificating – I'm a working-class woman from Dunfermline, so I don't feel like I have a right to instruct people. So I was telling them what worked for me, what I liked to do, and what comes out of my head, and teaching them to sing into an iPhone and come up with a tune and words.
"There is therapeutic value in the arts and I believe everyone can paint or draw or write in some sense, and it's no less valid if they don't do it professionally. The worst thing is encouraging people to be on Top Of The Pops when they should actually just be doing it for themselves. We weren't aiming at The X Factor.
"This is the thing about teaching music – it's looking at it like therapy. If I say healing, it sounds pretentiously American, but there is an element of that. I've read that writing things down when in a crisis can be helpful, and it's the same with constructing music or art. It's no less valid because you've not been discovered – that doesn't matter. If you're doing it for yourself, that's cool.
"I really enjoyed it. I just wish I had been in the same room with them rather than it being virtual."
Dickson will be in the same room with her audience again when she finally goes out on the road with her band for her delayed Time Is Going Faster tour, named after her most recent studio album.
She played five gigs dotted around the UK – from Fochabers to Worthing – in October, her first shows in more than 18 months, and it made her uncharacteristically teary-eyed.
"At the first show in Fochabers, I brought a handkerchief from my pocket and told the audience I was going to start greeting," she smiled. "I think it's nonsense when people cry when they're singing, but I felt overwhelmed. It sounds overblown, but it was a privilege to be sitting at a piano, singing to these people, this wonderful thing to share the experience in a room, and that's what I took into teaching as well."
Since starting out in folk clubs in 1964, the stage has been a second home to 74-year-old Dickson, so it's little wonder she missed it when the pandemic prevented live shows.
"I've always performed – if it wasn't concerts it was theatre. I don't think any artist in Britain has done more live work than I have. I started in folk clubs, travelling around Scotland with a guitar, then England with a guitar and a suitcase, and then I became famous, doing a tour every year with a band.
"I've constantly worked live. I'm a member of my band – I don't just stand in a long frock singing songs from the '80s. I've always run a mile from that, although I think there are people outside of Scotland who think that's what I do, but I never have.
"I do protect my material from that time – it's important to me, little commas along the way. The songs are very important to me and I know there are people in the audience who have come to see me because of one of those songs.  If I didn't do Caravan Song, the most loved of anything I've done from those days, people would be desperately disappointed. That's not to say they don't like what else I'm doing, but it's part of the package."
Dickson recently put out a limited edition version of Heartbeats, an album from 1984 that had never received a CD release, never mind a streaming version.
"It's like archaeology – we're digging to discover things to see what's of interest now. We're scanning the material to see if there's an audience for some of the old stuff," she explained. "I pay lip service to the milestones of that time but you won't find me doing a concert of old album tracks because I don't feel connected to it."
Instead, Dickson has felt inspired like never before to write her own material, especially after the mum of three returned to Scotland after many years down south, and is now settled in Edinburgh with her husband of 37 years, Oliver Cookson.
"I had been a songwriter in my pop days, and did not particularly enjoy it, because I think it was slightly cynical. Not from my point of view, but I would be told I had to write a song that will be on the B side of this or that record, and I thought, 'Hang on a minute…' but that was the nature of the beast.
"I've never really pushed myself as a songwriter, but in the last five or six years, especially since coming to Edinburgh, I'm much more productive as a songwriter. They don't flow from me but I've kind of cracked it now. It took me years but now I know how to write good songs and I'm very happy with this. I no longer compare everything I do to Randy Newman or Paul Simon or James Taylor, my heroes, because this is totally different to what they do. I'm rooted in traditional music and folk music, and I know how to weave that through what I do.
"I don't know what it is but there is a link between Edinburgh and my writing. I wrote a song called The Hill, about Arthur's Seat, which I like very much and which was the first of the good songs of the last 10 years or so. The images I write about are intrinsically Scottish."
The two-time Olivier Award winner has been keeping her fitness and stamina up during the pandemic by going on daily runs through the capital, so she feels ready to go back out on tour and finally perform songs from the Time Is Going Faster album.
"I run every weekday morning, because I wondered what to do with the time, and if anything I'm fitter than before. Things have changed fundamentally over the last couple of years. People have lost relatives – that's not happened to me, I'm happy to say," she added.
"I think, sooner or later, we need to get out there and face the foe. We just have to or life as we know it will disintegrate. The mental health of people has been eroded by this. There is a lot of sad, worried people out there – apart from the people who have lost relatives and friends to this disease.
"It's difficult for me to say this because I don't want to sound like a flippant anti-vax nutter, because I'm not, I'm triple-vaxed and I'm one of the older generation, but I am prepared to get out and do something. I think it's important to get out of this mind-set.
"The longer you don't shake hands or give hugs, the more isolated people become. I am not bumping another elbow in my life – I have always hated bumping elbows! Until we face it square on and say enough now, we'll never get anywhere.
"I'm going to be courageous and brave, and I hope others will, too."
Barbara has the answers
As well as running, writing, teaching and re-releasing old material during the pandemic, Barbara Dickson also entered the podcast market.
The singer, whose hits include January February and I Know Him So Well, recorded Answer Me Ten, a series in which she interviewed fellow well-known female singers, delving behind the usual interview questions to discover more about their lives away from the spotlight.
She said: "The podcast was suggested to me and I thought it was a good idea. I enjoy podcasts and I can talk for Scotland!
"I didn't want to ask stereotypical questions, so I asked them about things like high heels or trainers, and veggie or meat, and I spoke to 15 or 16 women and they all came up with elaborate, personal answers."
Interviewees on the series included Kiki Dee, Eddi Reader, Petula Clark, Beverley Craven, Toyah Willcox, Mari Wilson and Rumer.
"I didn't know some of them – I hardly know any other contemporaries. Of course, they were all so different to each other, and we talked about the journeys people make to where they are in life.
"I didn't ask them questions about how they started singing, which makes my blood run cold, but rather questions like what they eat for breakfast.
"Everyone came up with different answers."
---
Barbara Dickson's Time Is Going Faster tour visits Perth Concert Hall, Usher Hall, Edinburgh and Glasgow Royal Concert Hall, March 27, 30 & 31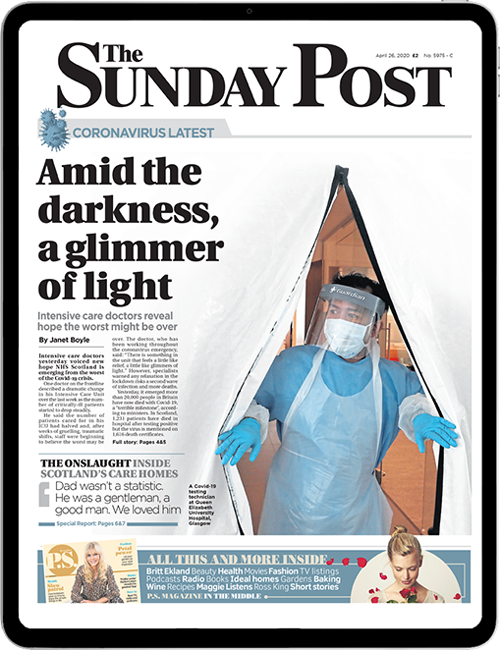 Enjoy the convenience of having The Sunday Post delivered as a digital ePaper straight to your smartphone, tablet or computer.
Subscribe for only £5.49 a month and enjoy all the benefits of the printed paper as a digital replica.
Subscribe