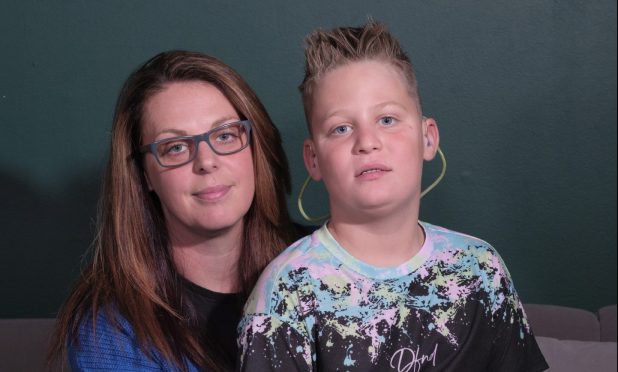 Parents of children affected by failings within NHS Lothian's audiology service have criticised the low-key publication of a final audit of the scandal – eight months after it was written and without informing any of the families concerned.
Two years ago a shock report exposed major failings in audiology services across NHS Lothian, with even profoundly deaf children being misidentified as having hearing.
Some parents were wrongly told their children were not deaf, but might be autistic or have ADHD.
The new audit by the British Academy of Audiology, called an Extended Cohorts Audit Report, reveals 162 children were found to have delayed diagnosis and management likely to have affected their speech and communication.
And 16 who should have been given a cochlear implant suffered the most serious harm because of delays in diagnosis. Auditors found that 54 children still did not have best practice audiological care and management and required a further review.
They also highlighted that, of the 828 babies tested between 2017 and 2021, almost a third – 255 tests – did not meet the standards required.
Another 41 babies underwent a further attempt at testing, which broke guidelines. Despite that, they will not be recalled.
Auditors recommended recalling 151 children for behavioural testing, and a follow-up assessment of those who were mismanaged, and the board was asked to "consider the need under duty of candour" to write to the families of the 162 children suffering delayed diagnosis.
'Delays and obfuscation unacceptable'
Mike Henderson, a founder ­member of Families Failed By Lothian Audiology Action Group (FFLAAG) said: "The whole way the health board has handled this can only be described as very slippery indeed.
"We are appalled that they sat on the final review for at least eight months before finally quietly uploading it on to a website without telling any of us what they were doing.
"Families were promised ­openness and there is a duty of candour here which the health board are skirting around. There is no question that they should be contacting every single family caught up in this scandal repeatedly to ensure no child has been left without the proper care and support.
"The delays and ­obfuscation ­families have faced is unacceptable when the health board knows how important it is to get each child the appropriate help as quickly as possible or there could be lifelong consequences.
"We also understand families ­trying to get audiology appointments are having to wait a year. This cannot continue. Why is the government not sending extra resources to help deal with this disaster?"
The National Deaf Children's Society said it, too, was very ­concerned about appointment delays and cuts to services.
It fears the scandal at NHS Lothian, which left almost 23,000 children at risk due to substandard hearing tests, was just the tip of the iceberg.
There are about 3,320 deaf ­children in Scotland, and teachers of the deaf have an average of 34 children to educate, up one child from last year.
There were 166 teachers of the deaf with the mandatory qualifications working in Scotland in 2011 but, by 2022, that number had fallen to just 100, a 40% decrease. Moreover, around half of those remaining are approaching retirement.
The charity's head of policy for Scotland, Mark Ballard, said: "It is now clear that failings in audiology are not confined to the NHS Lothian area. Families tell us that their children are not getting the help they desperately need."
Scotland-wide review
In August, the Independent review of Audiology in Scotland, commissioned by the Scottish Government, found major staff shortages, a lack of leadership and no quality control, as well as worries over the standard of vital testing for newborns.
Ballard said: "It is very ­worrying that, given the life-long impact of a lack of early support on deaf children, we still don't know how the Scottish Government plans to respond. We know audiologists are ­working really hard to support deaf children but they tell us they lack the equipment, the training and, most of all, there simply aren't enough of them to deal with the backlog of cases."
The report flagged up concern over the quality of vital testing in the Newborn Hearing Screening Programme for Auditory Brainstem Response testing.
If a baby is identified at birth as having hearing difficulties, experts say fitting them with hearing aids by three months, and fitting cochlear implants in those who are suitable before their first birthday, gives them the best chance of ­hearing and communicating.
Ballard said: "Deaf children can achieve anything that hearing children can when they get the correct support. But this is reliant on them having their deafness identified as early as possible so the best choices can be made about the suitability of cochlear implants, hearing aids and sign language."
NHS Lothian refused to confirm how many of the 23,000 potential victims has been contacted other than the small number identified through the reviews.
The health board said the final review had been "added to the children's website after all the necessary reviews and subsequent care plans were completed", that it had been "open and upfront" and "extensive work was undertaken by the service to complete the recommendations outlined in the review and all children and young people identified as part of the review were contacted".
The Scottish Government said: "We recognise that many families were badly let down by these services and this report's recommendations will help ensure that is not allowed to happen again."
My son had the chance to develop language skills stolen from him
A mum whose deaf son was repeatedly misdiagnosed is now struggling to get him the support he needs to make up for the nine years he has already lost due to the scandal.
Alex Liptak was born three months prematurely and was immediately identified by the maternity hospital as deaf.
But, when mum Lenka took him to NHS Lothian's audiology service, they spent six years telling her that Alex could hear.
Lenka, 39, from Armadale, said: "They kept insisting that he was not profoundly deaf, even suggesting at one point that because he was born so prematurely, his hearing would get better once he was older.
"I took Alex to my homeland in Slovakia, where he was found to be deaf. Specialists there said that, as he was already 18 months old by that time, he urgently needed cochlear implants. Children need to be implanted when they are very young for the best outcome to be achieved.
"When I returned to Scotland, NHS Lothian audiologists refused to accept what the Slovakian specialists had said, insisting they were wrong. They said Alex had neuropathy auditory spectrum disorder, which means he can hear but there is a problem sending sound signals to his brain. They also said he was autistic."
Lenka took Alex to see specialists in London and Glasgow. Both agreed with the Slovakian specialist.
Lenka said: "By the time NHS Lothian publicly admitted their failings two years ago, we were told it was too late for Alex to receive the cochlear implants.
"It was devastating. Since then, we have been struggling to get him the support and special education he needs to allow him to communicate."
The anguished mother says denials and lack of progress by the Scottish Government and local authorities to provide the correct support mean Alex will not only spend the rest of his life in silence, his speech and communication skills have been "stolen" from him.
Lenka said: "The lifelong effect of the NHS Lothian failures mean they have not only stolen my son's chance of being able to hear, but they have also stolen his chance of being able to possibly develop speech and communicate.
"You would think that, after a huge scandal such as this, when children's lives have been destroyed by NHS failures, that the Scottish Government would be doing everything to ensure these young lives receive all the support and care they need to recover what communication skills have been lost to them.
"I have spent years fighting to get my son specialist support.
"He only recently started getting a couple of hours a week. That will never make up for the crucial nine years when he should have been learning to develop communication skills.
"I believe his only chance now is for him to be sent to a specialist school but, instead of doing that, West Lothian Council are dragging their feet and I'm praying they will not cause further delays by insisting I go to a tribunal to get him sent to a place which will be his only proper chance of improvement. It will break my heart if Alex is denied the help he so desperately needs now."
Scottish Conservative shadow social justice minister Miles Briggs said: "The series of failures that denied children like Alex the chance to hear and speak were catastrophic. The very least the Scottish Government should be doing now is ensuring all these children get the specialist help they need. I have written to West Lothian Council asking them to urgently consider Lanka's request to get Alex to a specialist school."
West Lothian Council said: "For legal reasons, we cannot comment on individual cases however we will continue to fully support and care for all our children whether that be within mainstream or specialist education."
The council refused to answer how many teachers of the deaf they have.
Legal action: NHS Lothian may face up to £1bn bill
NHS Lothian could be facing one of Scotland's biggest ever compensation cases as a result of the failure of its audiology department.
Experts have previously warned that problems in the department may go back decades – far longer than has been officially acknowledged – during which time some 23,000 children were assessed.
Medical negligence expert Patrick McGuire of Thompsons Solicitors Scotland said that, with 23,000 children potentially affected, NHS Lothian could face claims amounting to as much as £1 billion.
McGuire said: "This scandal went on unchecked for decades, and with around 23,000 children possibly affected. We believe this is the biggest case of its kind in Scotland.
"What is deeply disturbing about it is not just that years and years went by when nobody was checking on the quality and standards of paediatric audiology in NHS Lothian, the scandal has been compounded by a monumental cover-up."
Thompsons Scotland has about 50 ongoing cases, but the firm says there are so many families coming forward they have set up a special support helpline.
McGuire said: "It is bad enough that these mistakes were made in the first place, but NHS Lothian has so far only contacted a tiny number of families to alert them that something is wrong.
"That leaves tens of thousands of families who have been left in the dark, unaware whether their child has been misdiagnosed or affected by the failures in this health board.
"As a result of what happened in NHS Lothian, independent reviews have also expressed concern over the standard of services in other parts of Scotland, so the full implications of this scandal are still not known."
Families with concerns can find out more here or contact Thompsons on 0800 0891 331.
Expert view
By Rachel O'Neill, Senior lecturer, Edinburgh University
The audiology scandal in NHS Lothian shone a light on issues that affect services right across Scotland, where a lack of investment over a number of years due to budget cuts has led to many other children being missed or not receiving help they need.

It is deeply disappointing that, despite knowing of these issues for several years now, the Scottish Government has done very little to provide the extra finance needed to make sure local authorities and health boards have the resources to get that support to those who need it as quickly as possible.

Children with hearing difficulties cannot wait years for politicians to take action.

They need help now.

Deaf children need health and education support as early as possible to the full range of services, hearing aids or cochlear implants if they are suitable, as well as speech and all communication skills if they are to reach their potential.

But there are huge areas of Scotland where there is not even one trained teacher of the deaf, and others where just one teacher will have so many children to help it must be overwhelming.

British Sign Language is rarely taught across Scotland. That is a shame.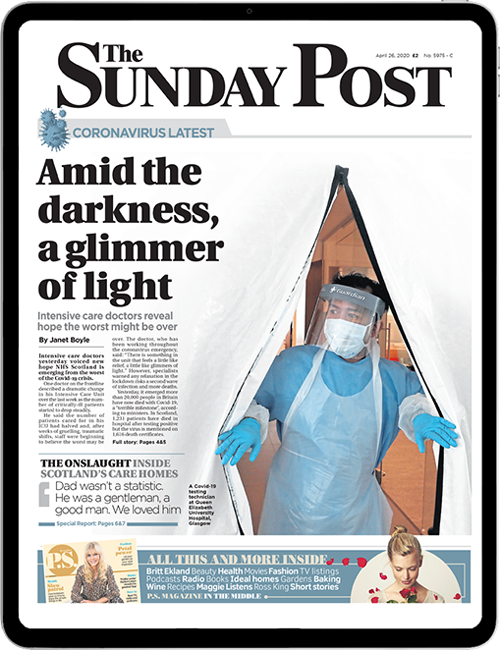 Enjoy the convenience of having The Sunday Post delivered as a digital ePaper straight to your smartphone, tablet or computer.
Subscribe for only £5.49 a month and enjoy all the benefits of the printed paper as a digital replica.
Subscribe