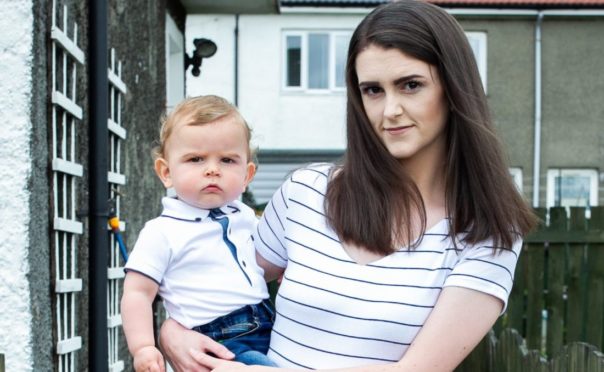 Anne Donnelly only wanted the best for her first grandchild.
In preparation for the new arrival, a year ago the administration officer from Dumbarton shelled out £1,750 at the Pram Centre in Glasgow for a top-of-the-range Marie Chantal Silver Cross Kensington model.
"I had a Silver Cross pram for my own two kids when they were babies and I wanted my daughter Elisha to have the same positive experience," said Anne, 49. "I didn't mind spending so much money because I thought I was buying a quality item."
However, when Anne and Elisha took the pram home they noticed the chassis was sitting squint, the cover had marks on it and there was also a small tear on the left-hand corner of the hood.
"After lots of emails, phone calls and lots of stress it was agreed that we would get a replacement," said Anne. "I was happy enough with that because I thought we had just been unlucky that the first pram had been faulty. But it took weeks and weeks to get a new one."
Baby Corey arrived 10 months ago and at first mum Elisha, 23, was delighted to take him out for walks in his new carriage.
But in January, a similar problem to what happened with the first pram suddenly arose.
"We noticed the pram was sitting squint again and a spring on the chassis had snapped," said Anne. "I again contacted the Pram Centre as I was told the last time that if I experienced any more issues a full refund would be given."
However, this time Anne and Elisha were only offered a repair.
"I was not happy with this due to the number of issues we had experienced with the pram," said Anne. "I felt the product was not serving it purpose and was not the worth the money, so I wanted a refund."
As the dispute dragged on, the country went into lockdown at the end of March and this complicated matters. Pram Centre staff emailed Anne last month to say that nothing could presently be done as they were closed, as was the manufacturer, Silver Cross.
The Pram Centre wrote: "Silver Cross have acknowledged that they will look at the pram when they are open, however there is not an expected date for this yet."
Anne was unhappy with this as her contract of purchase was with the Pram Centre, and not the manufacturer.
"I understood fully that everyone is going through a difficult time, but considering I had been given two faulty prams then I felt I should just have been given a refund."
Believing that the situation had reached an impasse, Anne wrote to Raw Deal for help. "I was disappointed with the way I had been treated," she said. "We had to get a replacement pram from elsewhere so that my daughter could at least take the wee one out for a walk during the lockdown."
At first the Pram Centre wouldn't budge from its position because its store and the Silver Cross service centre was still closed. However, after further complaints from Anne the company decided to compromise.
Anne was offered compensation of £1,215, which took into account that the replacement pram had been used for a number of months before the faults had developed. The Pram Centre said: "After some correspondence with Silver Cross, we decided to refund part amount £1,215.19 – this was £584.81 less for usage. The customer was happy to have resolved the issue."
Anne and Elisha thanked Raw Deal for stepping in and helping to bring an end to a stressful situation.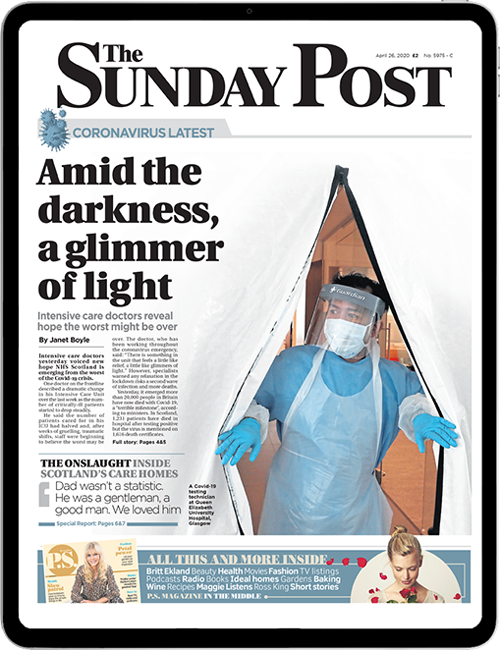 Enjoy the convenience of having The Sunday Post delivered as a digital ePaper straight to your smartphone, tablet or computer.
Subscribe for only £5.49 a month and enjoy all the benefits of the printed paper as a digital replica.
Subscribe