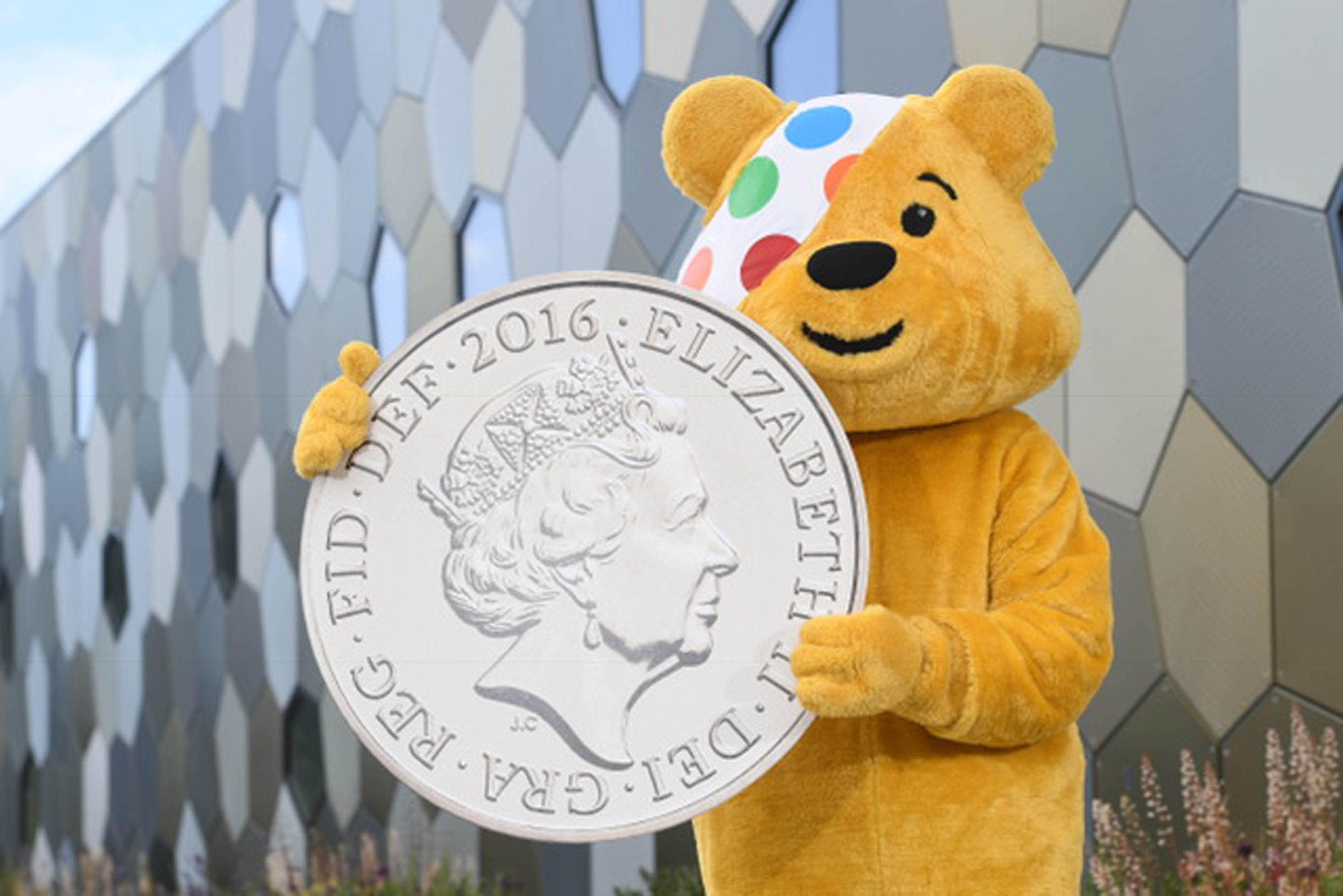 WITH the old coin heading out of circulation on October 15, BBC Children in Need is encouraging people to dig out the round pounds and donate them to a good cause.
It has partnered with the Royal Mint and the Treasury for the campaign ahead of the coins ceasing to be legal tender next month.
Pudsey's Round Pound Countdown aims to get people to check their piggy banks, empty coat pockets and dive down the back of sofas to dig out any lurking round pound coins.
A new survey from the campaign suggests that six out of 10 people would like to donate their remaining round pounds to charities like BBC Children in Need.
---
How to donate
A number of special Round Pound drop-off points will be set up from October 6 in major banks and building societys as well as branches of the Post Office, Boots, Greggs, Cineworld or Welcome Break.
Drop them off in any BBC Children in Need collection box you find there. Or if you're at a Post Office, bank or building society, simply let the cashier know that you would like to donate your Round Pounds to BBC Children in Need.
---
Commercial director of BBC Children in Need Jonathan Rigby said: "We are really excited to work with the Royal Mint and HM Treasury for Pudsey's Round Pound Countdown and hope that as many people as possible will get involved in this nationwide treasure hunt and put their old round pounds to good use.
"Every round pound donated will go on to make a real difference to the lives of disadvantaged children and young people across the UK."
New quid on the block: All you need to know about the new pound coin
Chief executive and deputy master of the Royal Mint Adam Lawrence said: "Any round £1 coins donated to BBC Children in Need through Pudsey's Round Pound Countdown will not only go to a fantastic cause but they will make their way back to The Royal Mint where some will be melted to make new £1 coins."
Exchequer secretary to the Treasury Andrew Jones said: "Over the last few months, we have urged the public to spend, bank or donate their round pounds ahead of the October 15 deadline.
"We are delighted to partner with BBC Children in Need, and are encouraging everyone who can to promise their round pounds to Pudsey."
Children in Need 2017 airs on Friday November 17.