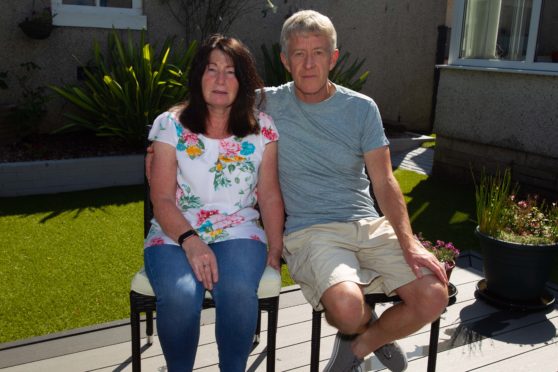 David and Margaret Cornock say they were so desperately ill in the weeks after Covid-19 that they feared they would die.
"We kept each other alive as we struggled through serious bouts of breathlessness," said instrument engineer David, 60, from Montrose.
The couple have between them endured serious breathlessness, headaches, chest pain, gastric problems, heart palpitations and extreme exhaustion.They say normal life has been on hold since both contracted the deadly virus five months ago.
Margaret, 62, a school library assistant, said: "I was off for three days and went back to work feeling better, but a week later I was ill. My chest and back were very painful – it felt like an elephant was sitting on me."
Margaret fell so ill at times that an ambulance was called to their home, but she was terrified to go to hospital – worried that if she were to go in, she might never come out.
"I feared I might die there because I had seen the images of people dying in hospital and hoped I would survive at home," she said. "Since March I've been to a Covid hub three times and was so ill David called an ambulance, but I felt that if I was going to die, it would be at home. Surely between us, David and I could both watch out for each other at home and stay alive.
"I was desperately ill though and had to sit up in bed to breathe properly. At times I was scared to go to sleep in case I didn't wake up.
"I also had palpitations which lasted for months. Even a walk down the street has exhausted me but slowly I am having good days, followed by tiredness the next day.
"If the weather becomes cold and rainy, my breathing worsens. I'm still off work, but keen to recover and return."
Margaret has had gastric problems and has lost more than a stone. She explains: "I can't put it back on, no matter what I eat."
The couple have begun physiotherapy rehabilitation classes in a bid to recover but it has been a shattering few months.
"We feel we may be recovering, but very slowly," David added.
Margaret hopes that scans of their heart and lungs will show if they have been damaged by coronavirus.
"The long-haul after Covid has been much worse than the virus and I know we are only two of many still struggling to get well."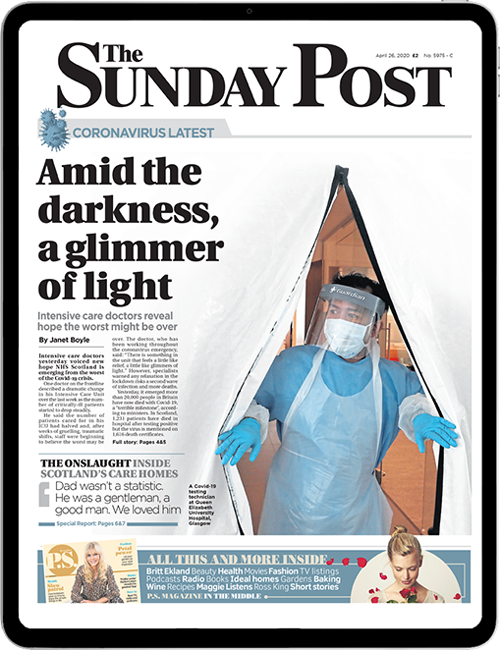 Enjoy the convenience of having The Sunday Post delivered as a digital ePaper straight to your smartphone, tablet or computer.
Subscribe for only £5.49 a month and enjoy all the benefits of the printed paper as a digital replica.
Subscribe