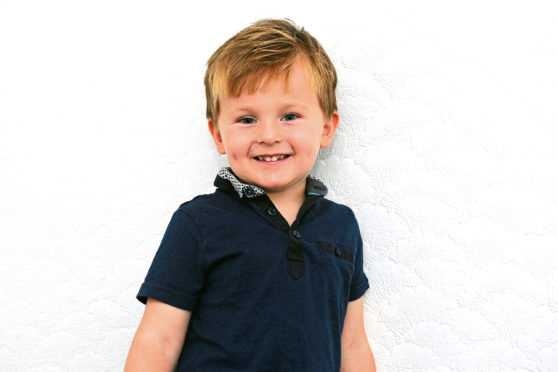 A four-year-old boy, who dialled 999 and directed emergency services to his unconscious mum, has been hailed a hero.
Logan Neilson, from Shieldhill, Falkirk, was at a house in Bonnybridge with mum, Stephanie, where she was doing her cleaning job, when she blacked out.
He used her phone to contact police and then, when asked what address he was at, went into the back garden to ask a neighbour for help.
Stephanie, 30, said: "I had been upstairs hoovering and felt light-headed. The last thing I remember was bending down to pick up a candle and then I completely blacked out.
"I must have smacked my head off the wooden TV unit. I came to when the ambulance arrived, it's still a little bit of a blur.
"They told me Logan had called 999 and said: 'I need to get someone out to get my mum, she's sick and I think she's dead'."
The call operator asked him to find a neighbour, so Logan let himself out of the back door and found someone who knew the address.
Stephanie, who runs her own cleaning business, spent two days in hospital but is now back at work.
"I was really unwell in hospital for two days. I had a CT scan and they said I had a slight bleed on the brain and my ribs were cracked."