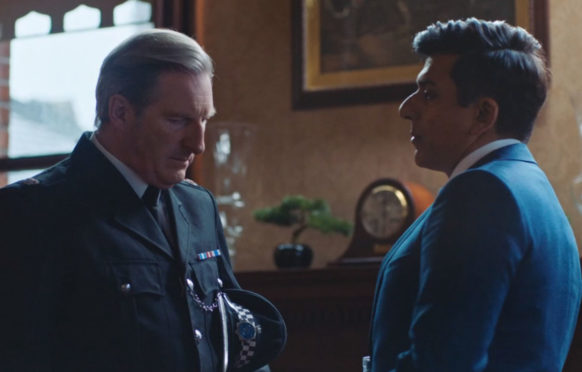 Ace Bhatti is another actor who has enjoyed writer Jed Mercurio's golden touch with plot and character for more than 25 years.
He's playing Police and Crime Commissioner Rohan Sindwhani in this year's Line of Duty, but was doctor Rajesh Rajah in Cardiac Arrest back in 1994.
The pair have been good friends since catching up on a night out last week as Duty mania built to a frenzy.
"He's so sharp and clever and very funny, which doesn't always come across" said former EastEnders star Ace. "He's very driven and knows what he wants. He has a real fearless quality.
"Along the way to Bodyguard and Line of Duty, he's had some failures. But it's part of his progression as a writer. If something hasn't done as well as everyone hoped it would do, he learns from his mistakes and takes it on to his next project."
Ace has been a Mercurio regular, appearing in Bodies, The Grimleys, and Frankenstein.
"When I did Bodies, the character had the same name and I was joking that he couldn't think of any other names," said Jed. "But it turned out that it was the same character, now a consultant and all grown up.
"It was a nod to the audience and the sort of touch he'll bring."
Busy with other work and a family holiday, Ace has still to sit down and catch up with Line of Duty.
But he's been left in no doubt about the national obsession.
"I was in a pub last week and a man came over and offered me money to tell him who 'H' was," added Ace. "I thought it was a wind-up but he was serious. It's so bizarre."
---
Line of Duty, BBC1, tonight, 9pm