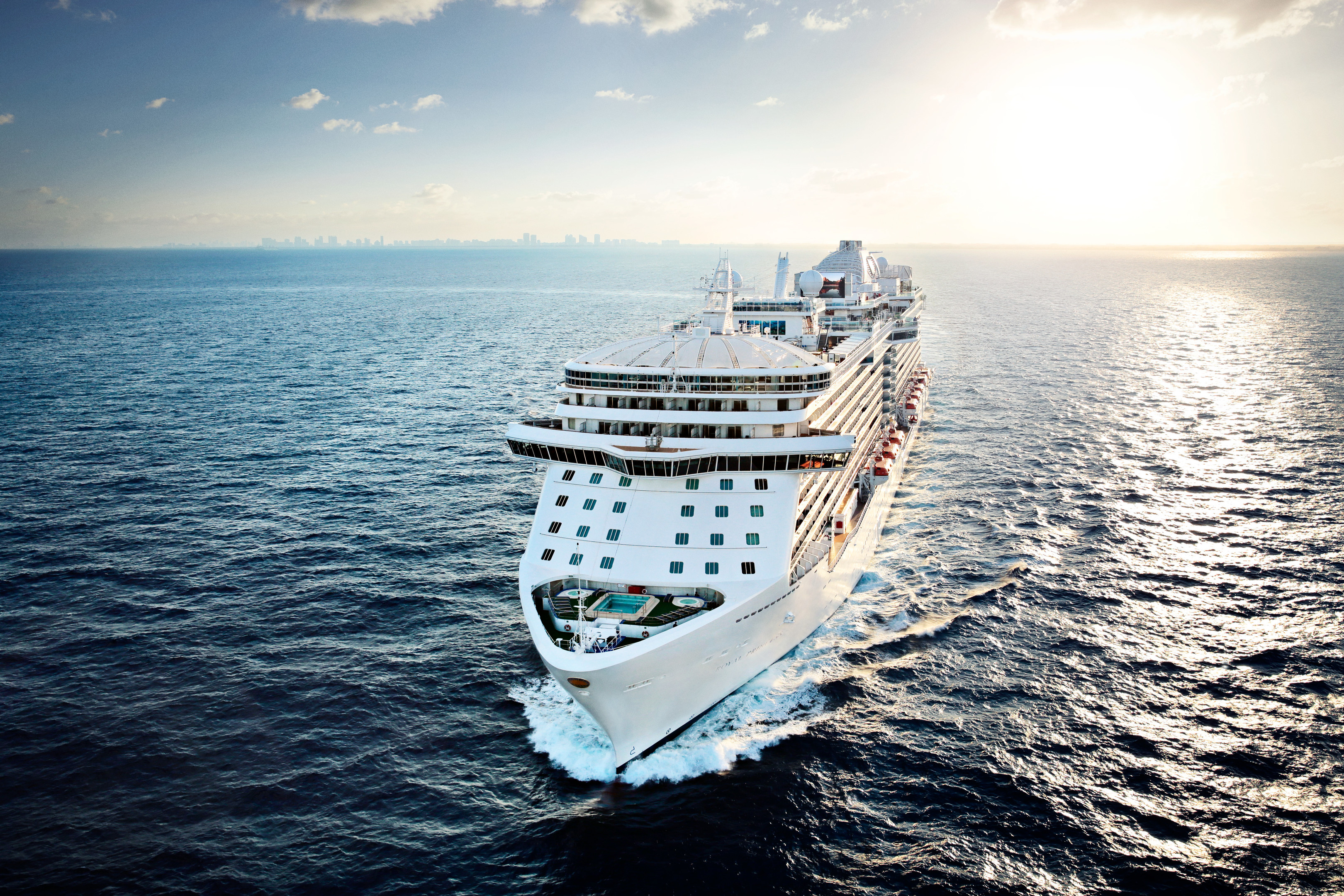 I'M standing at the dock of Greenock Ocean Terminal. Just a few short steps ahead of me, across a windswept gang plank, there's a whole other world.
Hello Caribbean Princess! This gargantuan cruise ship, measuring nearly 1,000ft long with 19 decks towering to almost 200ft, is to be home to my nine-year-old-daughter and me for the next few days. Whoopee!
We clatter on board to join other holidaymakers already enjoying their round-Britain cruise and find ourselves in the heart of the Americas. The voyage is, it seems a magnet for our friends from across 'The Pond.'
And it doesn't take long to see why. This beast of a boat weighing about 113,000 tons, takes in some of the UK's greatest cities: Liverpool, Glasgow, Edinburgh, Belfast, not to mention Dublin, Guernsey and Le Havre, France. Not a bad round-up in just 12 days.
And then there's the luxury. With a crew to client ratio of about 1:3, up-market restaurants and laid-back eateries, shops, plush nightclubs and bars, a sumptuous spa, a casino and opulent theatre staging glitzy shows, this holiday is something of a 'no brainer' for anyone wanting 'to do' Britain.
Despite the ship's massive proportions, junior and I waste no time in settling in.
Fast forward to the Calypso Reef and my girl is already splashing about in the 30 degree celsius pool (one of many) while mummy luxuriates in the nearby hot tub with a pina colada in hand – and all before we leave Greenock.
By the time we're out to sea we'll be dry and cosy, snuggled up under blankets and dipping into warm popcorn at 'Movies Under the Stars'– a giant poolside movie theatre. It opened when the ship was launched in 2004 by 'Vicky Stubing' – actress Jill Whelan – who starred in the 1970s hit TV show The Love Boat.
And we're still feeling the love when 'mini-me' heads off to the Shockwaves kids' club for its 'Monster Scary Night' while I hit the Explorers Lounge to shimmy to the music of London Traffic. I could have easily joined the Texas Hold'Em Players Meet in the grand casino but having never perfected a poker face, I stick with 'mum dancing'.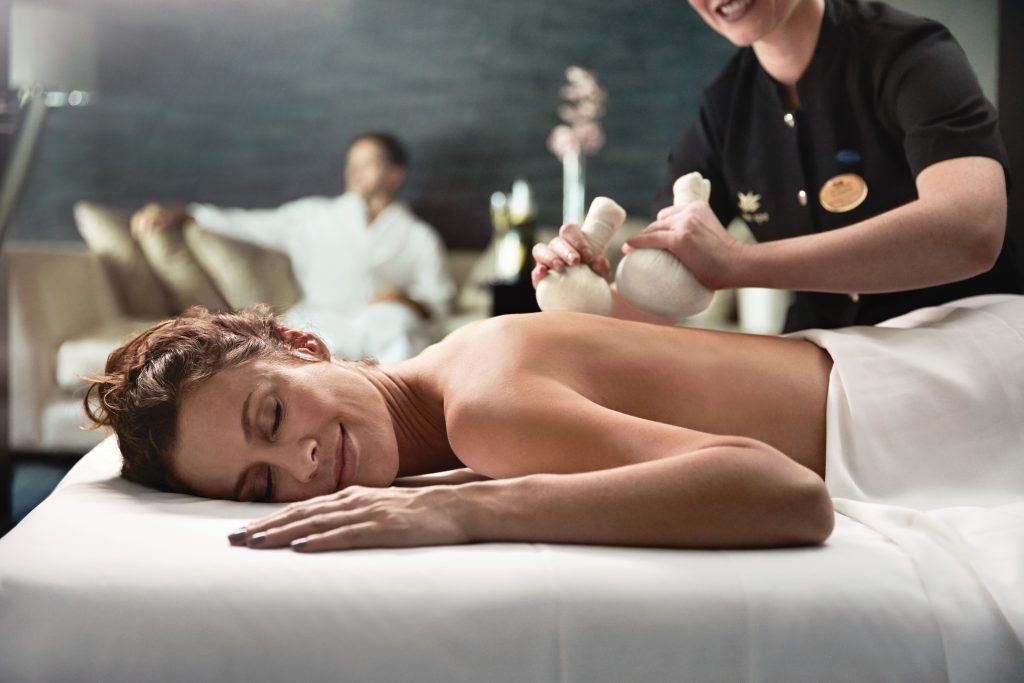 There's the chance too to go on to the Wild Bunch Party with DJ Kev White in the Skywalkers nightclub on the top deck, but I'm shattered. I'm ready to call it a night when I hear the dulcet tones of Tommy McPhee drifting from The Crooners' Bar and go to check him out.
Sitting at the grand piano, Tommy wouldn't be out of place in Las Vegas. A cross between Barry Manilow and Elton John, he is every bit as talented too.
But Tommy is also a little taste of home. The Dundonian – a product of St Saviour's High School and a former organist at Our Lady of Sorrows, Fintry – was born to perform. He has even entertained the late Queen Mother at Glamis Castle.
"I love this ship," he tells me after his set, while a gaggle of adoring friends and fans wait for him to join them. "I have the dream job. The crew is great and the guests are fabulous."
It's true. The ship brings together people of all ages and from all walks of life. And disability is no bar either.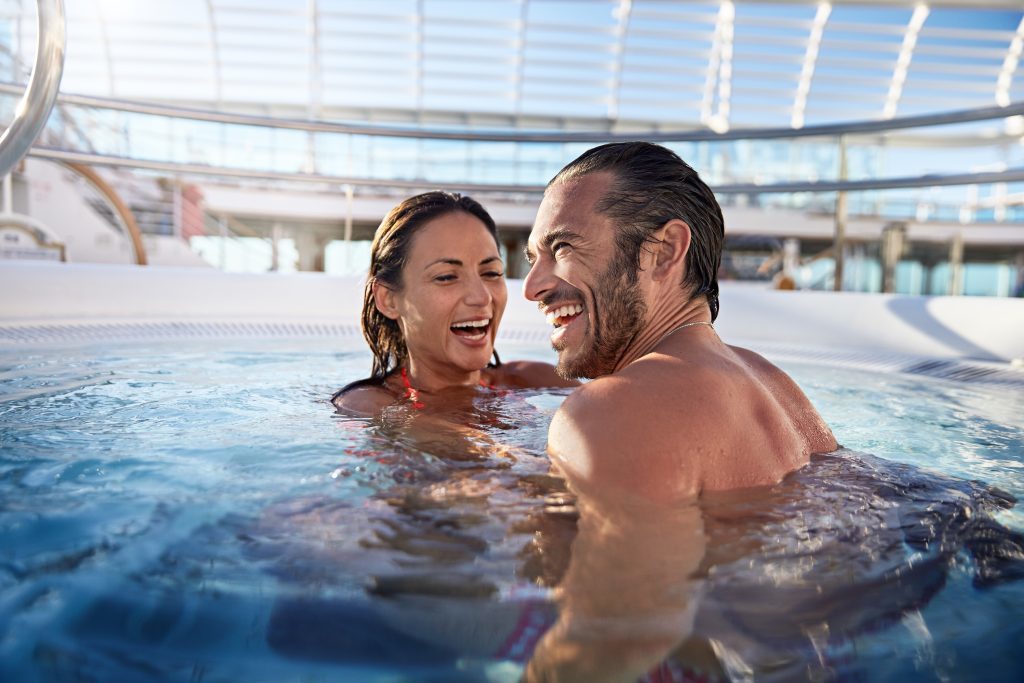 Brit Charles Howard, 55, holidaying with his partner and carer James Eley, 57, a registered nurse, has one of the ship's 25 wheelchair accessible cabins.
He tells me: "Our cabin is ideal. Everything is right."
And while the pair would welcome more loos for those with disabilities, they found dining in the speciality restaurants to be first class. James, from Norfolk, says: "The staff take great trouble to find us suitable tables."
Junior and I are assigned an affordable standard, inside cabin with twin beds. We're lucky enough to have sampled in the past more luxurious alternatives (a spacious state room with balcony) but our wee room is adequate with crisp clean linen, a plentiful supply of super soft towels, good storage space, a TV, and functional shower room with basin and loo.
Dining is a dream with a host of formal venues and casual eateries. And guests can opt for flexible dining to allow them to sample a mix of all that's on offer. My girl rates the poolside pizzas the best she has ever tasted. And we are both enamoured of the ship's gourmet specialty restaurants like the super chic Italian Sabatini's.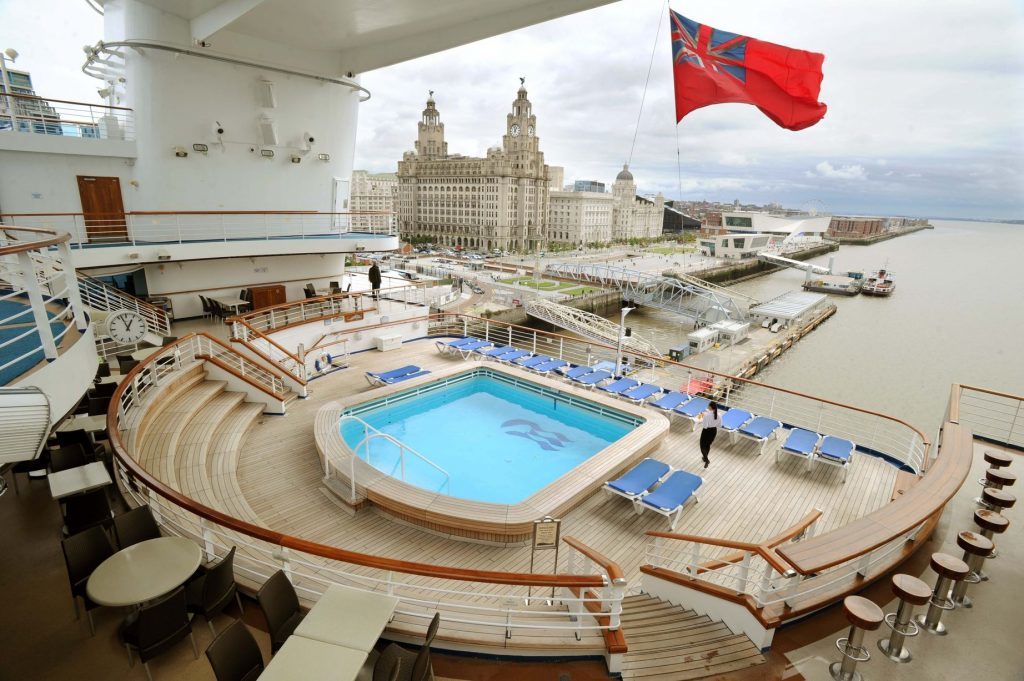 But it's the buzzing Island Restaurant that comes out tops for us, not least because of the charming Chaiwarin Pongpool, our young Thai waiter, who like so many of the vessel's staff, never allows his smile to wane as he attends to the clamouring cruise crowd.
At the end of her 2016 season the Caribbean Princess will have sailed round Britain 11 times.
And she will do it all again next year. You've gotta love this boat.
Facts
In the spring/summer of 2017 Caribbean Princess will be back to sail the British Isles.
A 12 night sample cruise from Southampton from Sunday June 18 will visit ports in Guernsey, Cobh, Dublin, Liverpool, Belfast, Glasgow (Greenock), Orkney, Invergordon, Edinburgh, Paris/Normandy.
Prices start from £1,499pp based on two people sharing an inside stateroom.
Visit princess.com/go or call 0843 374 2401.
---
READ MORE
A cruise is the perfect getaway if you're bored of the beach, says author Jill Mansell
Take these cruises and classy trips from Scotland and your troubles will sail away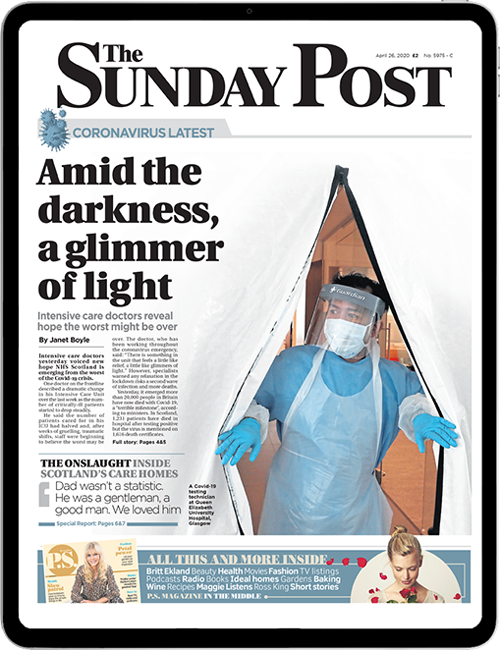 Enjoy the convenience of having The Sunday Post delivered as a digital ePaper straight to your smartphone, tablet or computer.
Subscribe for only £5.49 a month and enjoy all the benefits of the printed paper as a digital replica.
Subscribe