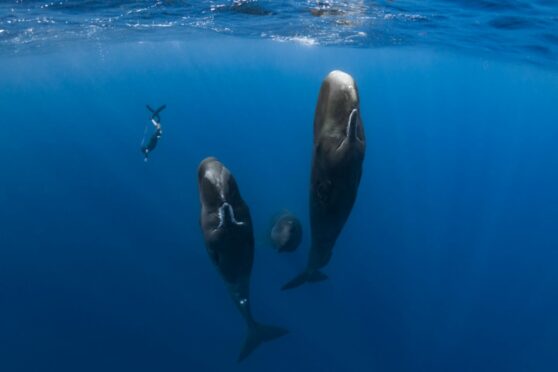 When award-winning filmmaker Anthony Baxter first moved to Montrose, there wasn't a cinema to be found between Dundee and Aberdeen.
But now, thanks to the Angus town's state-of-the-art, community-owned Playhouse, it's become the ideal spot to host Scotland's first ever climate-focused film festival.
LandxSea, co-founded by Baxter alongside activist and producer Rachel Caplan, takes place later this month with a number of screenings of inspiring and thought-provoking films.
There's also the chance for attendees to connect with guest speakers and take part in environment discussions and other special events.
Montrose the perfect host
"Montrose seemed a perfect place for it," said Baxter, who directed and produced acclaimed documentaries You've Been Trumped, Flint, and Eye of the Storm.
"Being by the sea here, we have on our doorstep our own climate challenges and erosion on the beach, which has diminished greatly since I first came here as a child.
"We're really excited to bring these incredible filmmakers to Montrose and to showcase these amazing films. It's going to be a really exciting opportunity for the town and hopefully it grow from this."
Caplan, originally from Edinburgh, launched the San Francisco Green Film Festival in 2011, and has since curated events around the world.
Having moved back to Scotland, she was delighted to get involved with the project.
"Film festivals are such a wonderful way to bring people together, to share all kinds of different stories and to discuss ideas with each other," she said. "In this case, with environmental films, it's about coming up with ideas and actions for a more sustainable future.
"There's a perfect opportunity right now in Scotland to build this. Our government has big ambitions towards net zero and people are perhaps feeling overwhelmed, confused or lost for ways to get involved.
"There are so many issues, you just have to pick one and care about it passionately. So really it's a way to bring people together and help us come up with ideas.
"It was so clear to everyone on the team that Montrose is a place where the land and the sea meet each other and collide. It's got that rich history with the port, the lighthouse, the basin and the wildlife and everything in the area. It really is a town that's between the land and the sea."
The front line
Like many who have taken an interest in environmental films, Caplan traces her inspiration back to the documentaries of Sir David Attenborough, particularly watching Living Planet in her childhood.
Especially compelling to her are the behind-the-scenes snippets at the end, showing the making of the programme.
"It shows you the people that are working on the issues and their journey. That's what we hope to do at the festival. We're showing longer stories of people that are out there on the front lines.
"Whether they're scientists, whether they're activists, volunteers, just everyday people in their communities that are suddenly encountering an issue.
"We have to share that wonder and awe for our beautiful living planet so that we know what we're fighting for and what we want to protect and conserve."
A key element of the festival is making it available to all. After all, the climate crisis affects everyone on the planet.
To that end, organisers have capped ticket prices and have arranged a number of events aimed at getting people from the local community and beyond involved.
This includes an Eco Fair, involving local businesses, and the Montrose Beach Dook led by wild swimmer Becca Harvey.
"Local businesses are stepping up to help us put on an Eco Fair, which will happen over the first day of the festival," Baxter said.
"We're keeping prices really affordable, with our ticket prices pegged at £5. We're trying to make it as accessible as possible to people and shining a light on these big world issues.
"I think sometimes with the climate crisis it seems such a massive issue and big thing that people don't feel they can access. I think these films really help people to do that."
The programme
The festival's opening film is the UK premiere of The Golden Thread, which tells the story of a Bengal factory making jute.
Just down the road in Dundee was an enormous jute industry, and the machines seen in the film, directed by Nishtha Jain, originated in the city.
Baxter said: "Even though the film is really about the characters who are working in the factory in Bengal, it does help us to shine a light on jute being seen as an eco-friendly sort of bag.
"But then when you see the people who are making it and the lives they live, it helps the discussion to have those stories to frame things rather than just a massive issue that you can't really access.
"It's really exciting that Nishtha's able to come. The machines in her film came from Dundee and they're characters in the film in the way that they're coming to the end of their life. She's thrilled to be coming back to show the film to audiences who can really tie in with that aspect of it."
Other films part of the programme include Riverwoods, an exploration of the intricate relationship between Scotland's forests and its Atlantic salmon populations, narrated by Peter Capaldi.
The Oil Machine, particularly relevant for Montrose, focusses on the legacy of North Sea oil and gas exploration and its far-reaching implications.
Closing the festival is Patrick and the Whale, an awe-inspiring journey into the world of whales with marine videographer Patrick Dykstra.
Caplan believes it's important that, despite the perilous nature of the climate crisis, the films aren't all doom and gloom.
"Although there are some very hard truths in the films right now, because these are serious, big issues we have to address, it's a place to find ideas and to celebrate victories," she said. 
"There are amazing triumphs that people are having, amazing work being done worldwide, and possibilities there ahead of us. It's a place to really find that inspiration and to meet with like-minded people and feel hopeful for what we can do – and have some fun!"
The festival is based at Montrose Playhouse, a space which is thriving, partly in thanks to movies like Barbie and Oppenheimer that are best viewed at the cinema.
"There is something about the cinema space where people are really moved together and they then want to discuss it after the screening," Baxter added.
"We have the Q&As with the film makers and extra special guests who are coming as well, but then you can go into the cafe at the Playhouse and continue the conversation.
"I think it's a really important part of trying to grapple with these issues that we're all so conscious of.
"We're really looking forward to seeing the audience response. Tickets have been selling really well and so it's an opportunity to build this into something that maybe in future other towns and villages in Scotland could embrace too, and we could see it spring up in other locations."
---
LandxSea Film Festival, Montrose Playhouse, September 15-17, landxsea.org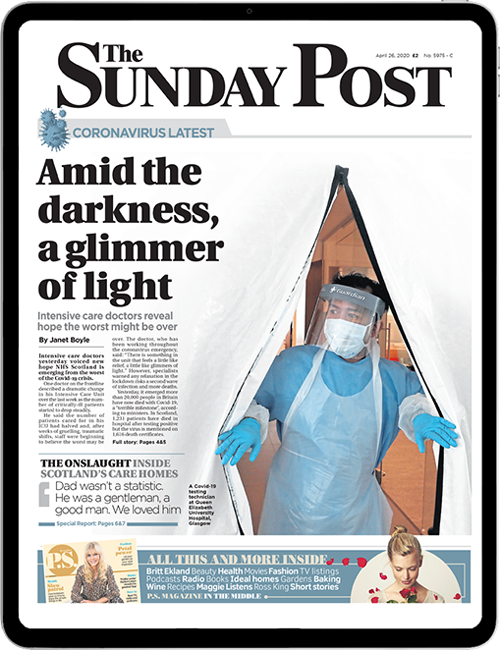 Enjoy the convenience of having The Sunday Post delivered as a digital ePaper straight to your smartphone, tablet or computer.
Subscribe for only £5.49 a month and enjoy all the benefits of the printed paper as a digital replica.
Subscribe