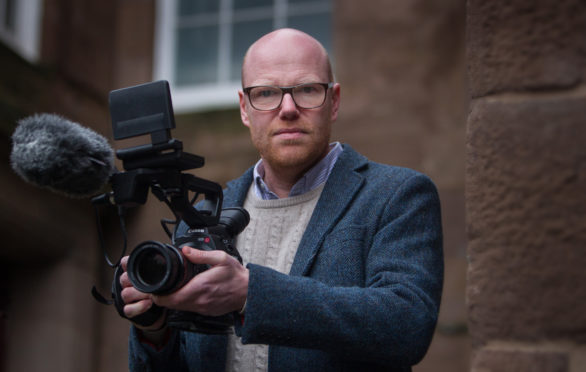 It was a pivotal moment in Anthony Baxter's You've Been Trumped documentary.
The water supply to the property of Michael Forbes, the farmer who refused to sell his Aberdeenshire home to make way for Donald Trump's controversial golf course, was cut off.
In the acclaimed Scots documentary maker's latest film, Flint, which receives its world premiere at the Glasgow Film Festival tonight, water is again a central theme.
Flint is a town in Michigan where the water was poisoned in 2015 when the supply was switched from a lake to the local river in a cost-cutting measure.
The switch triggered toxic levels of lead to seep from the pipes and residents began to fall ill.
"When the switch happened, it disturbed the lead in the pipes and led to people being poisoned to toxic waste levels," explained Anthony.
"The residents were like the people of Grenfell, in as much as they had been complaining to people in authority for a long time because they feared for their safety – but nothing was done.
"A paediatrician found an increase in lead levels in the blood of local children since the water supply was changed.
"It made me wonder how often children in Scotland are tested for lead poisoning.
"Here, there is still an old lead piping infrastructure and we have to ask if that's the way we should be living in the 21st Century. Should there be testing to check if there's lead in people's blood?
"One of the people we will follow in the film, Jaylan, is suspended from school and has behavioural issues.
"Sometimes it's hard to know what is causing these issues, but there's no doubt that school results in Flint have plunged since this all began."
In Scotland, lead service pipes were made illegal in 1969, but any home built before that date could still have lead pipework.
Lead in drinking water can be harmful if it builds up in the body, especially in babies and children, whose development can be affected.
In November last year, Suneeta Rathore, a mum living in Kircudbright, discovered the levels of lead in her water supply were eight times above recommended limits.
While the water supply in Flint, Michigan, has now reverted back to the lake, residents remain frightened to use tap water.
Anthony continued: "Millions of dollars were spent on a court case which so far has come to nothing. That no one has been held to account has been really difficult and a bone of contention for people."
After its world premiere in Glasgow, the film, narrated by actor Alec Baldwin, will be taken to festivals in America, where Anthony hopes to land a distribution deal.
It's almost 10 years since Anthony released You've Been Trumped on a similarly global scale and he admits he can't quite believe the path Trump has taken in the decade since.
"I remember when he was being asked about the presidency and it was almost a joke back then," Anthony commented.
"It shows truth is stranger than fiction at the moment, with Boris Johnson in Number 10 and Donald Trump in the White House.
"We made a film, You've Been Trumped Too, in a short period of time just before the election.
"It was to show to the people of America what Donald Trump had done in Scotland and how it could be unleashed on a much bigger scale.
"What you think is unbelievable becomes believable in this day and age."
---
Flint, Glasgow Film Theatre, today, 5.30pm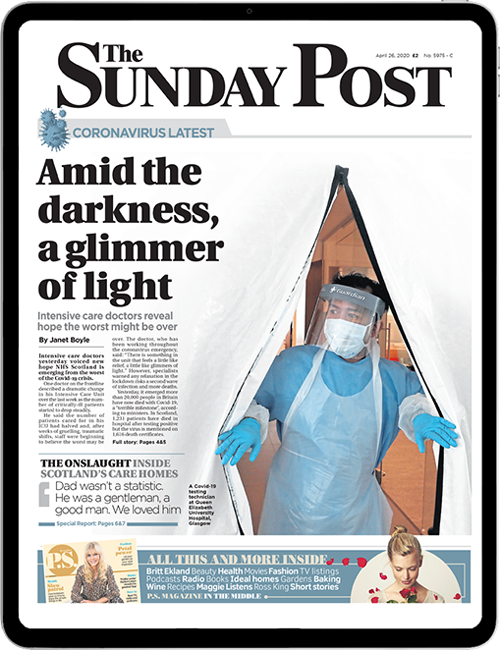 Enjoy the convenience of having The Sunday Post delivered as a digital ePaper straight to your smartphone, tablet or computer.
Subscribe for only £5.49 a month and enjoy all the benefits of the printed paper as a digital replica.
Subscribe