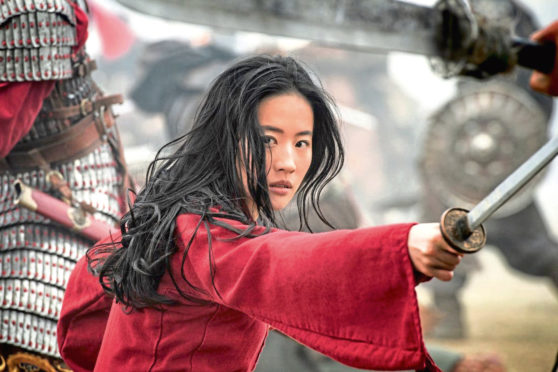 The smell of smoke mingling with buttery popcorn, the red fabric of the seats and having a fumble in the back row. Going to the cinema was part of my life when I was growing up back home – but now I wonder, from here in the home of cinema, if it will ever be the same again.
Like many industries, movies have been hugely affected by the Covid-19 pandemic.
Going to the cinema, like just about every other activity which occurred in a public space, was suddenly off-limits to us all.
Some are reopening here and back home in the UK, but with second waves of coronavirus looming, they're liable to be shut down again at any moment.
I've been lucky out here to go to a drive-in cinema to see a really lovely British movie, Summerland, starring the wonderful Gemma Arterton and my old pal, Gugu Mbatha-Raw.
There are several important rules at the drive-in. You can't park your vehicle within 10 feet of another one, you must view the movie from the car and practice social distancing at all times. No honking of the horn during the love scenes either …OK, I just made that last bit up!
Plus, is there an appetite to return? You might not be sure and, frankly, neither is Hollywood.
Wary of people staying away, and cinemas perhaps closing again, a host of studios have delayed tentpole summer movies – that is, movies they hope will be so successful they will financially support the whole movie studio.
The word is a lot of them won't be seen until much later. In some cases – like the big budget live action version of Mulan, Disney have decided to offer it to customers to rent at home in the US exclusively on its Disney+ streaming service.
Hollywood don't want to release a movie and have it do poorly, then limp on to home streaming platforms such as Netflix and Amazon Prime having been considered a flop.
Speaking of which, these platforms will be rubbing their hands in glee. The number of people subscribing to Netflix is through the roof. The streaming giant added 10 million subscribers during the second quarter of the year, raising its global base to 193 million people.
Does this spell the end for cinema as we know it, then? One man who could save it is one of the modern great directors. Christopher Nolan's movie, Tenet, is being released at the end of this month – in cinemas only. It is hoped his brainy action thriller will get bums on seats.
The Nolan film is forging ahead with its release, looking in particular to international markets that have been able to curb the spread of coronavirus. Tenet will begin its staggered rollout in 70 overseas territories on August 26, followed by select cities in the States.
It's unclear how willing audiences will be to leave their homes during the health scare.
Will Tenet be a hit? Like the ending to one of Nolan's films, it's hard to predict…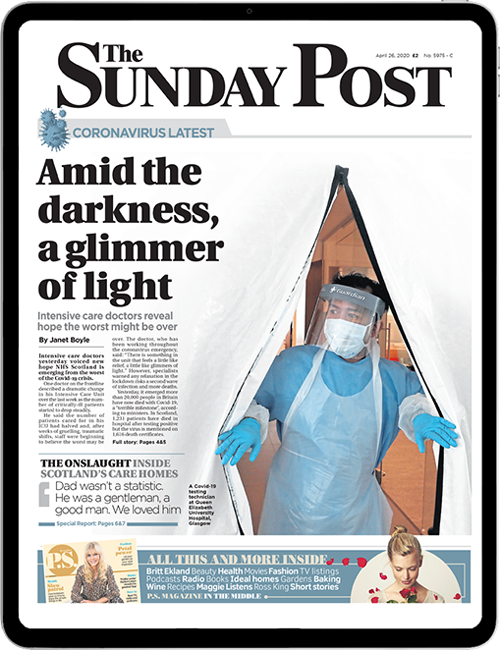 Enjoy the convenience of having The Sunday Post delivered as a digital ePaper straight to your smartphone, tablet or computer.
Subscribe for only £5.49 a month and enjoy all the benefits of the printed paper as a digital replica.
Subscribe