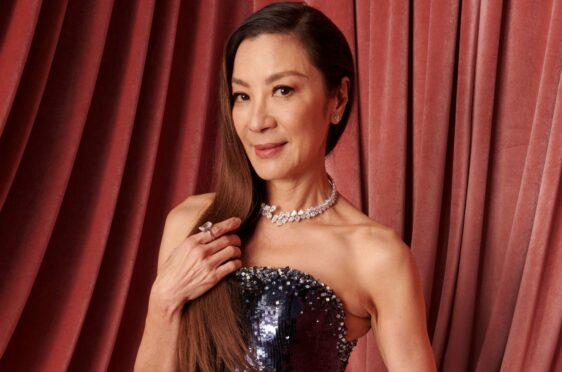 It's funny how some people you take for granted then suddenly they're everywhere, all at once.
Michelle Yeoh is a huge star in Asian cinema, with a career stretching back more than 35 years. The Malaysian actor made her name by competing in Miss World 40 years ago at the tender age of 20 before becoming a butt-kicking star of martial arts cinema.
She was nominated for a Bafta for her sublime performance in action drama Crouching Tiger, Hidden Dragon in 2001.
Yeoh has had a fine career since then but the past few months have been a whirlwind for her.
She starred in the incredible and mind-bending Everything, Everywhere, All At Once. It's hard to describe this movie other than to say it's about an ageing, stressed woman who gets involved in a twisting, hilarious plot involving multiple universes, lots of kung fu, and… hot dog fingers!
Yeoh has been nominated for a best actress Academy Award as a result, and it's well deserved. She is the first Malaysian actress to be nominated and could become the first person of Chinese descent to win an acting Oscar.
For Yeoh it's not just getting nominated that's a thrill; it's also the idea of playing an ageing woman who fights for what's important to her.
"You work so hard for so long and it comes to a point where you think 'just be grateful for everything that you have'," she said when I caught up with her on the red carpet. "All this great work that you do and then, when something like this comes along, it's a gift to have this part of an ageing woman who fights for family to have a place in the world.
"To be able to portray someone like that, it's such a universal character that we can all relate to and at the end of the day fight for family and I just couldn't believe it and now, at this present time, to have a seat at the table with all my peers that I've looked up to, and say, 'it's nice to be here with you'."
Did Yeoh worry about what people would think of the movie?
"You know, when you start doing a picture all you want to do is give your very best and that's all you can do," she said. "All the love and commitment with your cast and crew…and then after putting it out there to the audience and hope that they will embrace it. And they have!"
Yeoh stars opposite an almost unrecognisable Jamie Lee Curtis in the movie and she admitted although she was keen to star opposite Yeoh…she didn't understand the plot!
"When we first met, and Michelle and I met, and the Daniels talked about the hot dog universe, I didn't understand," she laughed. "I didn't understand the movie. And I was trying to figure it out. And then we went into the set and what happened, which was so beautiful, was Michelle and I just found this gorgeous emotional place with each other."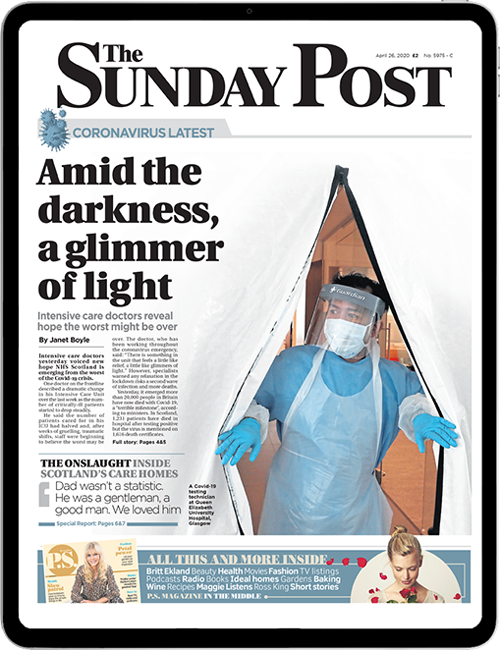 Enjoy the convenience of having The Sunday Post delivered as a digital ePaper straight to your smartphone, tablet or computer.
Subscribe for only £5.49 a month and enjoy all the benefits of the printed paper as a digital replica.
Subscribe