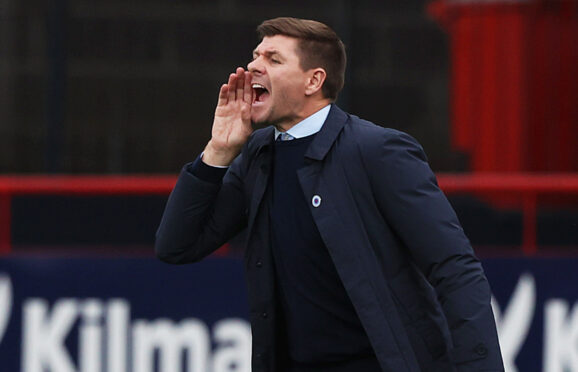 In the days since Steven Gerrard left Rangers for Aston Villa, I don't think the anger from the Rangers fans has subsided any.
They have every right to be disappointed and hurt.
They feel let down and betrayed, and the range of emotions we've witnessed on social media are fully understandable.
Many of them are still feeling very raw, and I can see why they are feeling dejected.
One reason is the timing of Steven's departure.
He has left in mid-season, with a League Cup semi-final with Hibs and a huge Europa League tie against Sparta Prague on the horizon.
And after the Europa League win over Brondby recently, when pressed live on TV about speculation around him moving to Newcastle United, he stated he was happy at the club.
But he couldn't control when another club came in for him. Aston Villa made their move and he was persuaded to move back down south.
Football is all about moving from here to there. It has always happened, and it will continue to happen.
You also have to try to see it from Steven's point of view, and why he reached the decision to exit Ibrox.
His reasons for leaving, I would imagine, are down to the lure of the English Premier League. That's where every manager wants to be.
It's not about wanting to get out of Rangers.
It's about the environment the club plays in, and the level of the SPFL Premiership.
The top flight in Scotland just doesn't come close to the top flight in England. That's just a fact.
That was a huge part of the reason why Brendan Rodgers left Celtic for Leicester City in 2019.
If the Old Firm played in the EPL, I don't think Brendan would have left Parkhead for the King Power, and Steven probably wouldn't have quit Ibrox for Villa Park.
Hopefully, once it has all settled down, the Rangers fans will reflect on what Steven left behind for his successor to take on.
Don't forget, he inherited a club that was really toiling.
But he built it up, and last season won one of the most-important titles in the club's history.
Look at them now compared to May, 2018 when he took over.
They are top of the league, four points ahead of Celtic, are in a cup semi-final, and have a decent chance of staying in Europe beyond Christmas.
It's a situation that has many more positives about it than negatives.
When another club comes in to take away your manager, it means that he is doing something right.
Would the Rangers fans who are angry right now have preferred Steven to have failed, and having to be sacked?
I'm sure Steven left with a heavy heart because he is conscientious and he respects the club.
Rangers gave him his chance when he was an Academy coach at Liverpool.
The Ibrox hierarchy, at that time, believed Steven would mature and develop into a successful manager – and they were right.
So he will always be appreciative of the opportunity they gave him, and the backing he received from the Rangers supporters.
It would have been a really hard shout to leave last week.
A new challenge awaits him, and I've no idea how he will do at Aston Villa.
Dean Smith took them from the Championship into the Premier League, where he performed very well as manager. Last season, they beat Liverpool 7-2.
But he lost five league games in a row, and the club's owners thought that wasn't good enough, and had to go.
It just goes to show how it is all about the here and now. Previous successes rarely mean too much when it comes down to the crunch.
The Rangers supporters will now be concerned about who Steven's replacement will be, and how they will perform.
They have been linked with Giovanni van Bronckhorst, Frank Lampard, Rino Gattuso, Callum Davidson, Derek McInnes and John Terry.
We are led to believe that talks are taking place this weekend with one or two candidates, and an announcement is expected early this week.
The onus is on the Board to get this one right, and the next six months will determine whether or not Rangers retain their title and get direct access to the £35-million Champions League riches.
They need to appoint someone who will go and do even better than Steven. That has to be in their thinking.
Of the candidates I mentioned, I think Frank has excellent credentials.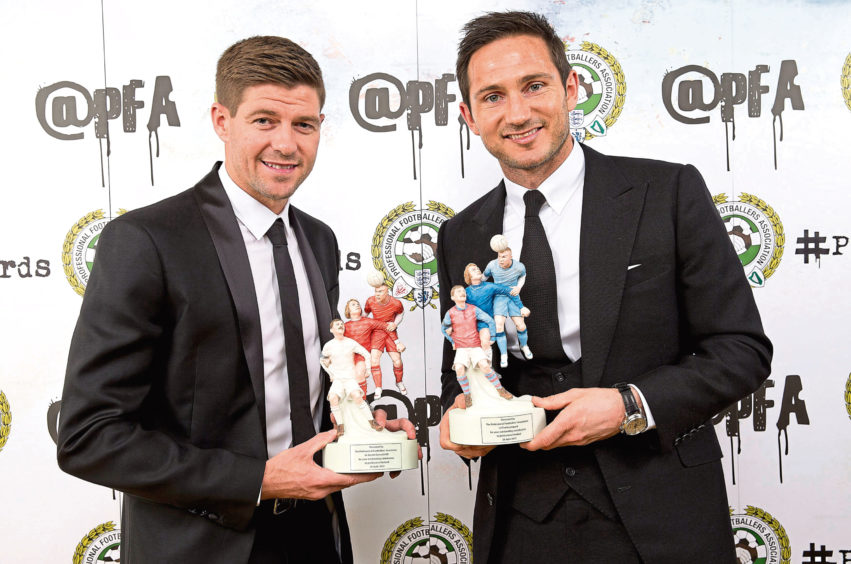 In his first job at Derby County, he showed lots of promise. That's why Chelsea took him on.
I thought he was very unfortunate to lose his job at Stamford Bridge, and deserved more time.
He still has a good relationship with Chelsea and that might be beneficial to Rangers if he can bring one or two players to Ibrox on loan from London.
Giovanni knows the club, and has coaching experience, his best work being done at Feyenoord. He is also a strong candidate.
All eyes are on this vacancy, and whoever is the new Rangers manager will be under the spotlight from the first minute to see if he can do as well as Steven – and even better.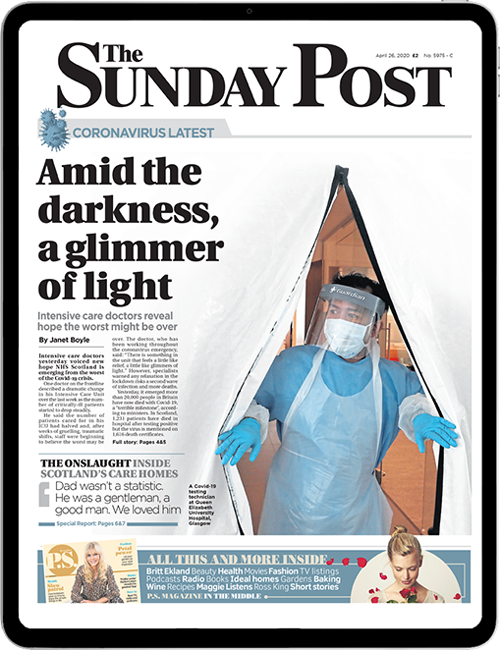 Enjoy the convenience of having The Sunday Post delivered as a digital ePaper straight to your smartphone, tablet or computer.
Subscribe for only £5.49 a month and enjoy all the benefits of the printed paper as a digital replica.
Subscribe