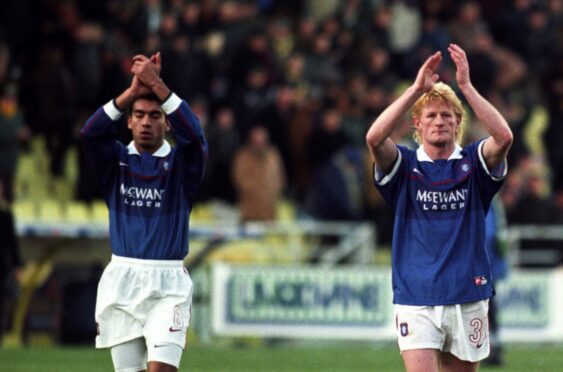 Asked what it takes to manage Rangers, Colin Hendry comes up with a four-letter word – nous.
As the former Ibrox stalwart assessed whether his ex-team-mate, Giovanni van Bronckhorst, is the man to replace Steve Gerrard, he was in no doubt that is a quality the Dutchman possesses.
"Do you need a big character to be Rangers manager? I think you just need the nous for the job," said the man who won the Treble with the Light Blues in 1999.
"You need an understanding of the football club, and also the experience of working at big clubs.
"That is where Gerrard had the advantage of having played for one of the biggest in the UK in Liverpool.
"He came from there and got a sharp, quick understanding of what Rangers are like – the size of the football club and the level required.
"Giovanni was always a seasoned professional. At Rangers, he was world class. Just exceptional, and you saw that from the fact he went on to play for Arsenal and Barcelona.
"So he knows the football club. He has been there in the past and experienced the greatest heights."
Van Bronckhorst's remit would be very different this time around, but again Hendry is confident he could rise to the challenge presented to him.
"I've not looked into Gio's coaching career too heavily, but he has done well enough," he said.
"And very recently he's been shadowing Pep Guardiola at Manchester City for a spell. So I would think he will definitely be in amongst their shortlist."
Hendry argues Van Bronckhorst's arrival would also help ease the fans disappointment over Gerrard's departure.
"I've read social media, and I understand that the Rangers supporters are upset – but it was always going to happen.
"A lot of people thought he'd wait for the Liverpool job. But would Liverpool go for Steven Gerrard after doing five or six years at Rangers? Would that have fitted the bill for them?
"Rangers are a bigger club than Aston Villa. But he's gone to a bigger playground, and it was always on the cards that he would go back to England at some point.
"And listen, Aston Villa is still a big club. Back in the 1980s, they were winning the league and the European Cup.
"I always loved going to play at Villa Park. We were there with Scotland when we drew 0-0 with Holland at Euro 96 – got beat 0-0, really – and it was probably the best atmosphere I ever played in.
"I don't think it is a bad move for him going there."
The 55-year-old Scot spoke as he announced his participation in PREVENT Dementia, a research programme into the causes of the condition in football players.
A collaboration between PFA Scotland and researchers at the Universities of Edinburgh and Glasgow, it involves carrying out a series of tests on volunteers between the ages of 40-59 to see how various risk factors can be reduced.
"It is an issue I have thought about because there has been so much in the media about it," said Hendry.
"It has been in my family. My grandfather – my dad's dad – suffered.
"I have four kids – including Callum, who is on loan at Kilmarnock from St Johnstone – and over the last few years, they have all said to me: 'Have you been tested, dad?'
"If you think of all the heading I have done, and the head injuries I have had, then from everything you read you would think there is a good chance I am not going to be 100%.
"So I am going to do the tests, and I am open to it.
"You don't have to find out. But good, bad or indifferent, I would rather know. For the sake of my family, I would want to know.
"If the study can help people who are younger than me, who might get issues with dementia down the line, then great."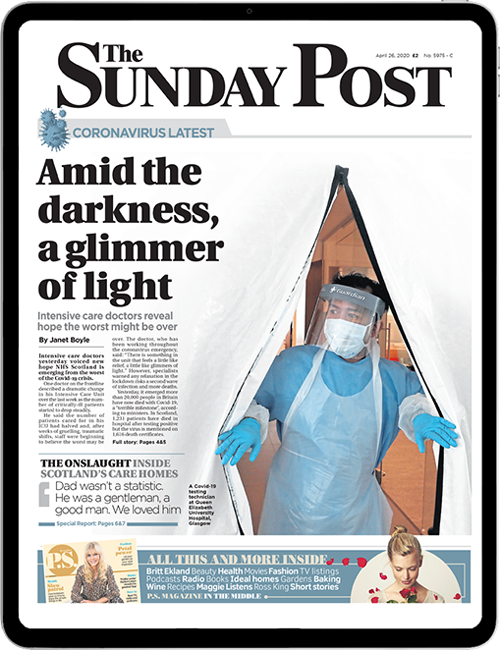 Enjoy the convenience of having The Sunday Post delivered as a digital ePaper straight to your smartphone, tablet or computer.
Subscribe for only £5.49 a month and enjoy all the benefits of the printed paper as a digital replica.
Subscribe