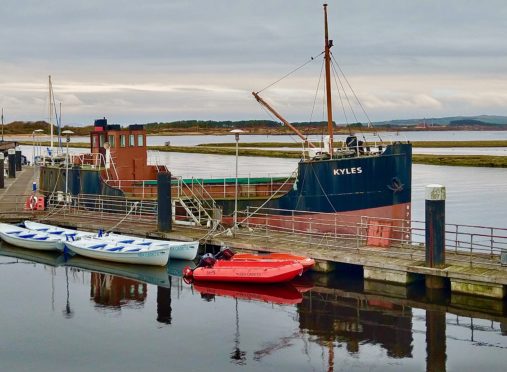 At the tender age of 148 and looking a little less than shipshape, the Clyde coaster Kyles will soon receive a new lease of life thanks to a target-smashing fundraising campaign and billionaire backing.
The Scottish Maritime Museum's Keep the Kyles Afloat campaign has now raised £39,835, more than double the original target, ahead of the ship's 150th anniversary in 2022.
Donated by well-wishers from around the world, including drinks tycoon John Paul DeJoria, the windfall means that restorers can get to work – and may even get the vessel back out on the open seas.
Museum curator Matthew Bellhouse Moran said: "It goes to show that people value Scottish maritime heritage and are aware that it's important and needs saving.
"It was a real pick-me-up for us at the museum because we're not able to welcome the public at the moment, so we don't see the day-to-day of people coming into the museum, enjoying it and giving us feedback.
"To be able to almost put a figure on the support people are expressing is a real morale booster.
"Shipbuilding is intrinsic to the Scottish identity and probably will be for a very long time to come. I think a lot of people felt like they were supporting that heritage."
Built by John Fullerton & Co. Of Paisley in 1872, the Kyles first served as a tender vessel to the Clyde fishing fleet.
The 122-tonne cargo coaster is a rare survivor from the 19th century, a period of time which saw vast transformation on the river with shipyards embracing steam power.
WE DID IT! 🎉🍾🥳🎊🎆🎇🥂🙌
With your help we have raised £39,835 to #KeepTheKylesAfloat, MORE than DOUBLE our target of £15,000! Thank you all so much, we can't wait to get Kyles ship-shape for 2022! @CrowdfunderUK @MuseumsAssoc #SaveOurMuseums pic.twitter.com/G8I7FwVSDu

— Scottish Maritime Museum (@Scotmaritime) December 22, 2020
At 148 years old, the Kyles is older than other Clydebuilt survivors like the tall ships Falls of Clyde and Glenlee, as well as steamship Sir Walter Scott.
It is currently moored at the museum's Irvine visitor centre.
"It's a Scottish coaster, an industrial type of vessel that doesn't usually survive or get the same amount of attention as the more glamorous sailing vessels, tall ships and paddle steamers," Matthew said.
"It's an unusual one and the only reason it has survived so long is because it was adapted half a dozen times over its 148 years with 24 different owners. The entire time it kept the name Kyles, so it became a fixture working across the UK."
The fundraising campaign was made possible by the #SupportOurMuseums initiative, which saw Crowdfunder UK and the Museums Association provide a free platform to support museums as they faced the huge challenges of the pandemic.
"Although the Maritime Museum is weathering coronavirus really well, it has meant that we have to be practical and of course we've had to scale back on things here and there," Matthew added.
"If you have a vessel like Kyles in your care, the work can't stop. You have to keep looking after it. Boats are very difficult to keep in one piece; they're not the same as buildings or structures.
"If you don't actively maintain them, they disappear very quickly. These metal boats, especially outside in salt-water air where we are, degrade very quickly.
"We knew there was a huge amount of affection for Scottish vessels all over the world, but we've never really tried to tap into that as directly as a co-ordinated appeal."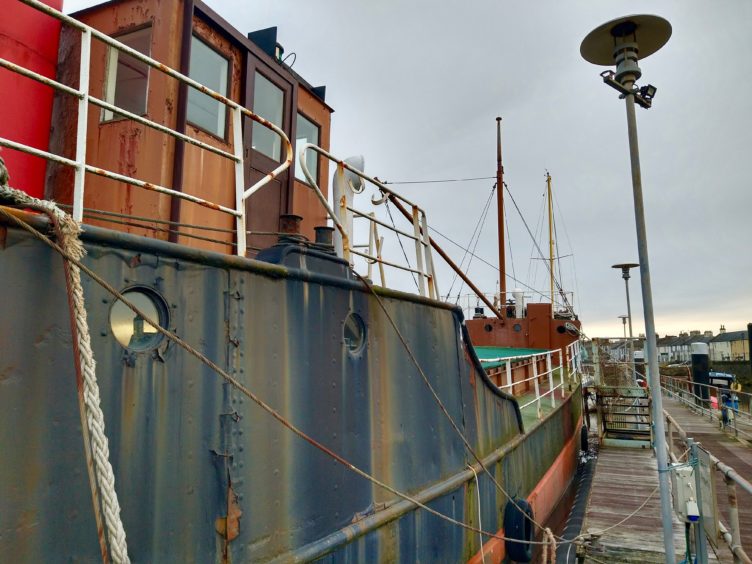 The campaign was well on its way to reaching its goal of £15,000 when it received a donation of the same amount from Texan billionaire DeJoria.
The founder of tequila maker Patrón is also the custodian of Taymouth Castle in Kenmore, Perthshire and is signed up to Bill and Melinda Gates and Warren Buffet's Giving Pledge, which commits billionaires to give the majority of their wealth to philanthropy.
He had read about the Keep the Kyles Afloat Crowdfunder campaign online.
DeJoria said of his donation: "It is important to support efforts to retain the visual reminders of our heritage.
"It is so important for adults to share with children and for children to have the opportunity to see, feel, and touch history."
The original £15,000 target was to cover costs of getting the Kyles slipped, scraped down and painted and to undergo basic maintenance needed to secure its condition for the next ten years.
But the additional money has allowed for a proper survey of the vessel to identify more in-depth repairs to the interiors and cabins, like replacing floors and ceilings which have rotted.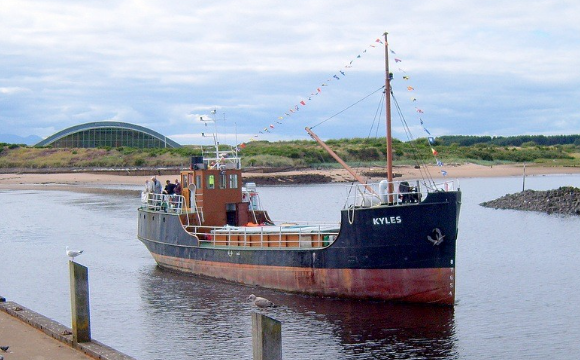 Matthew said: "Before coronavirus, visitors could come on board and look around. We've now got the opportunity to increase the quality of the experience and really give it a fresh makeover all the way through, and improve the learning and access side of it as well for schoolchildren."
The extra cash will also allow work to be done to see if the ship's engines could be able to get back up and running.
A dedicated group of volunteers have been looking after the ship and recently got the diesel-powered engine to spring back into life.
Matthew added: "The next stage is to get it rated and tested for safety and do all the extra repairs and see if it's possible to get things moving. It's a really nice bonus that we didn't expect."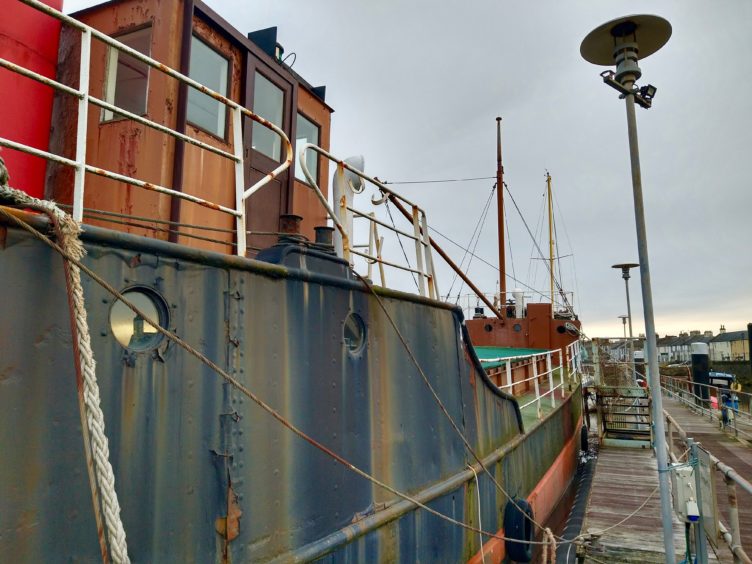 The Kyles was brought out of Irvine Estuary at the end of last year in advance of the repairs, which the Scottish Maritime Museum's Scottish Boat Building School and curatorial teams hope to begin over coming months.
David Mann, director of the Scottish Maritime Museum, said: "We are blown away by the support for our campaign to get MV Kyles shipshape for its 150th anniversary in 2022.
"Thanks to everyone who has donated, and the help of the #SupportOurMuseums initiative which made the campaign possible, we can ensure that this historic vessel remains part of Scotland's living maritime heritage for decades to come.
"We can make essential repairs and now we can be even more ambitious, working on the engine so Kyles can sail under its own power for first time in over a decade.
"All going well, we even now hope to sail Kyles up the Firth of Clyde and into Glasgow for the UN's Climate Change Conference in November.
"What a birthday gift for a rare survivor and a workhorse of a vessel which has had 24 different owners and been continually adapted, as a cargo coaster, fishing tender, sand dredger and even a sludge tanker before being retired to the Scottish Maritime Museum in 1984!
"Our heartfelt thanks go to everyone who donated."
---
Clydebuilt survivors
Hundreds of Clydebuilt ships are in service across the world in various roles, from Royal Navy warships to ferries, cruise ships and tankers.
Here are some that have become attractions after retiring from their duties.
QE2
The former Cunard liner, launched in 1967 at Clydebank, is now permanently docked in a marina in Dubai. It has 215 hotel rooms and suites, as well as dining and nightlife venues.
RMS Queen Mary
The three-funnelled liner, launched in 1934 from John Brown's yard, is moored at Long Beach, California serving as a tourist attraction, museum, floating restaurant hub and hotel.
P.S. Maid of the Loch
The last paddle steamer built in Britain went into service on Loch Lomond in 1953. The vessel is currently being restored at Balloch Pier.
Falls of Clyde
Currently in a state of disrepair in Honolulu, Hawaii, there are plans to bring the 1878 launched four-masted sailing ship home to Scotland.
Waverley
The world's last seagoing paddle steamer is still a popular choice for Clyde cruises, although it is currently out of service due to the pandemic and damage suffered after a collision with a pier on Arran.
TS Queen Mary
The Clyde steamer , launched in 1933 at William Denny, Dumbarton, is currently moored next to the Waverley at the Glasgow Science Centre as it undergoes renovation work.
Cutty Sark
One of the last tea clippers to be built, the Cutty Sark was built on the Leven at Dumbarton in 1869. She is now on display in a custom-built dry dock in Greenwich, London.
Glenlee
The tall ship is berthed at the Riverside Museum, Glasgow, and is part of the popular visitor attraction.
Pommern
Built in 1903 at Whiteinch, the cargo sailing ship worked across the globe before being retired in the 1950s and becoming a museum ship in Mariehamn, Finland.
MV Panagiotis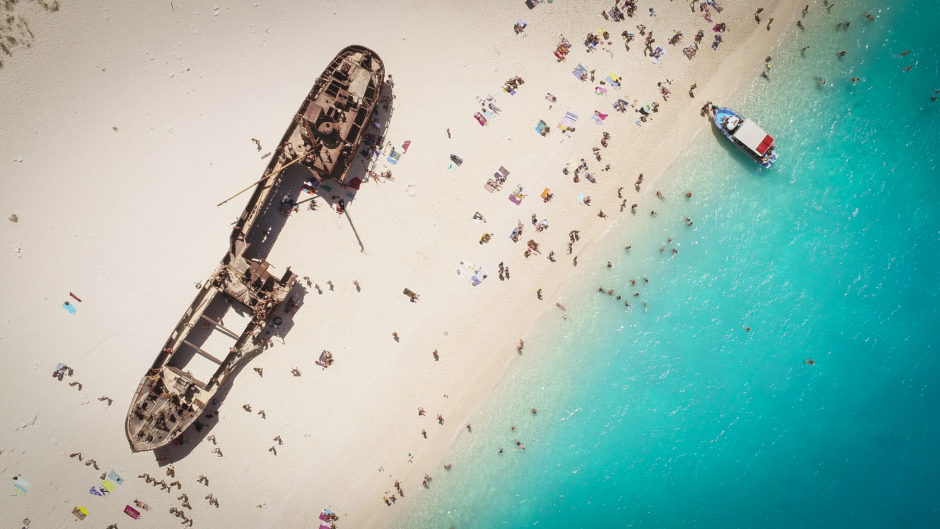 Recently described as one of Greece's most Instagrammed sights, the shipwreck of the Bowling-built coaster has intrigued visitors to the white sands of Zakynthos since 1980.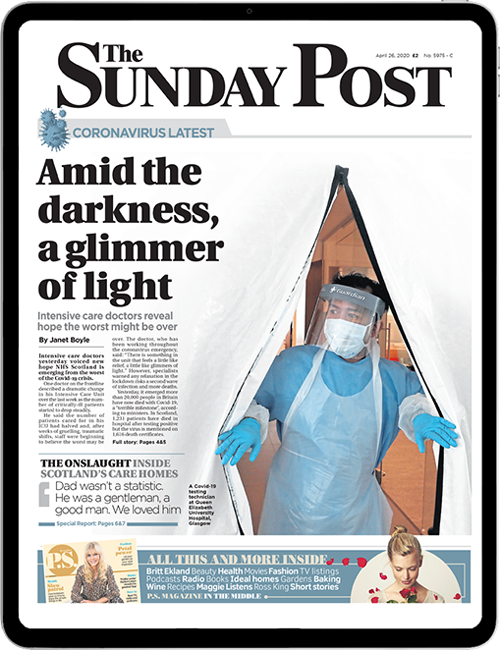 Enjoy the convenience of having The Sunday Post delivered as a digital ePaper straight to your smartphone, tablet or computer.
Subscribe for only £5.49 a month and enjoy all the benefits of the printed paper as a digital replica.
Subscribe