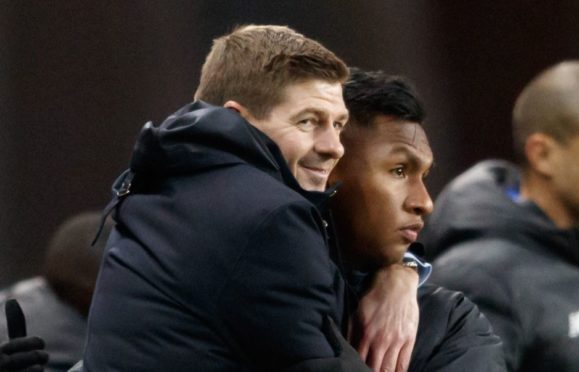 Loyalty is the same in any language for Steven Gerrard.
The Rangers boss believes it's important for his players to know they have his backing – even the often wayward Alfredo Morelos.
Managing the Colombian striker has often proved a tricky task for Gerrard.
Right now, he's back in the good books after hitting two top-class goals against Aberdeen last Sunday.
It has been his often-mediocre performances, rather than any disciplinary issues, that have caused some disappointment this term.
It's 11 months since it looked like Morelos' spell at Rangers might be drawing to a close.
He went missing on the eve of his club's Scottish Cup exit to Hearts – a day when Gerrard looked at the end of his tether.
But the Englishman maintains "El Bufalo" has always had his backing.
He does, however, admit that communication can be tricky.
He said: "Alfredo is a guy and a player that I will never give up on.
"I say that because of what he has given me in terms of goals, and the support he has given to the team since I came in the door.
"I will never give up on my players.
"He is in a better place now because he is on the back of scoring two goals in a Man-of-the-Match performance.
"He is a challenge, of course, and there is the language thing.
"He hasn't always got things right, but you have to take into consideration his age.
"I have to treat Alfredo differently in terms of the language.
"His communication has got better, but we do lean on Katy Lamont (the player liaison officer) within the club, who speaks fluent Spanish.
"We use Katy if we want to sit down and have an extended conversation with him.
"You can't expect him to be perfect. He's a human being.
"But in terms of his treatment on a daily basis, or the standards we set on and off the pitch, he gets the same as everyone else."
Gerrard points out that players don't only owe him their commitment.
He went on: "The important thing is that Alfredo always remembers the support that he's had from supporters since day one.
"His job is to try to make them as happy as he can between now and the end of the season.
"What happens beyond that, we will just have to wait and see. But we will always be respectful to him, and what he wants."
Rangers would love to see Morelos hit the net at Motherwell this afternoon.
The Steelmen proved hard to break down a month ago when they parked the bus at Ibrox under previous boss, Stephen Robinson.
Graham Alexander may not be as defensive, but his team is bound to defend in numbers.
Victory would equal Rangers' post-war record for consecutive league wins of 16, which began at Fir Park last September.
Gerrard added: "I predict that everyone will be even more fired up to beat Rangers in the league now, to bump or derail us.
"So it's time for us to fine tune, be ready and focused on adapting to be the best version of ourselves in meeting those challenges."
Rangers are still without the injured Kemar Roofe, but Jermain Defoe and Cedric Itten are available to back up Morelos.
Gerrard added: "Having four strikers has certainly given me more options, but it has given me more headaches as well in terms of selection.
"When Motherwell scored early at Ibrox and we were trying to break them down, the subs were a big reason we went on to win the game.
"So to have those options has been very pleasing, and the Board's support at the start of the season was vital in giving me that firepower."
Gerrard has made it clear he believes this season must be completed.
He refuses to consider the possibility of the league being declared null and void.
Ibrox legend Ally McCoist reckons the former Liverpool man might not realise how big the effect leading the club to a title will be.
Gerrard indicates that he's very understanding of how much is at stake.
He said: "I'm well aware of where this club has been, what the people have been through.
"The challenge for me from day one was to make the supporters proud.
"We've gone a long way to providing an element of that, but I know what they really want.
"That's the reason why we need to continue to fight, to bring the good days back here at Rangers.
"It's also the reason why we can't get ahead of ourselves, or focus on what's being said on the outside."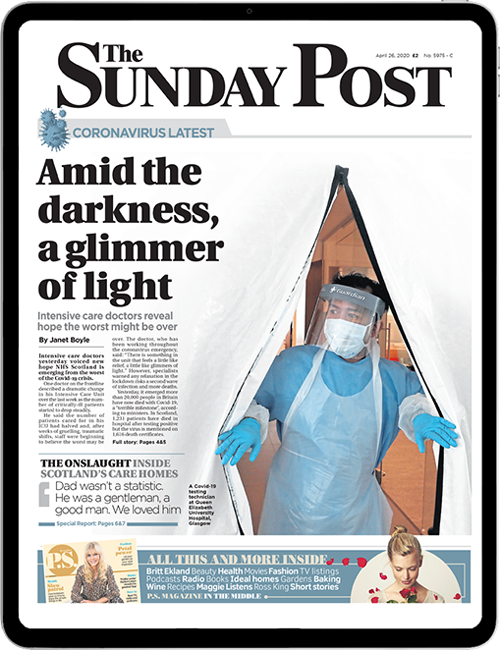 Enjoy the convenience of having The Sunday Post delivered as a digital ePaper straight to your smartphone, tablet or computer.
Subscribe for only £5.49 a month and enjoy all the benefits of the printed paper as a digital replica.
Subscribe