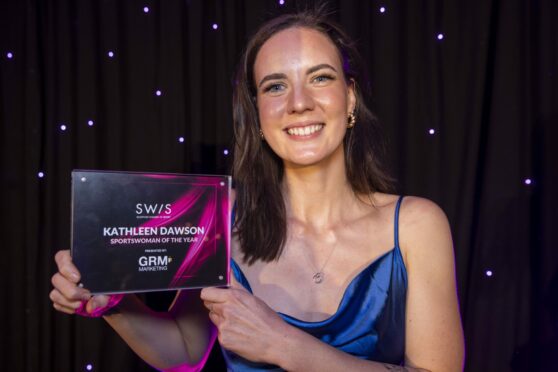 She broke through the pain barrier to take gold at the Olympics, and now Kathleen Dawson hopes to do it again – not once, but twice next year.
The 24-year-old, newly-hailed Sportswoman of the Year at the Scottish Women In Sport Awards, made history when she won the 4x100m mixed medley relay, and became the first Scottish woman in nearly 70 years to win an Olympic medal in the pool.
Little did the nation know as she stepped on to the podium that the backstroke swimmer had battled through the race while recovering from a slipped disc.
The Kirkcaldy-born athlete said: "I slipped a disc in May, so I was competing at the Olympics with sciatica, which was caused by the slipped disc.
"I swam through it, and it was painful. It still is."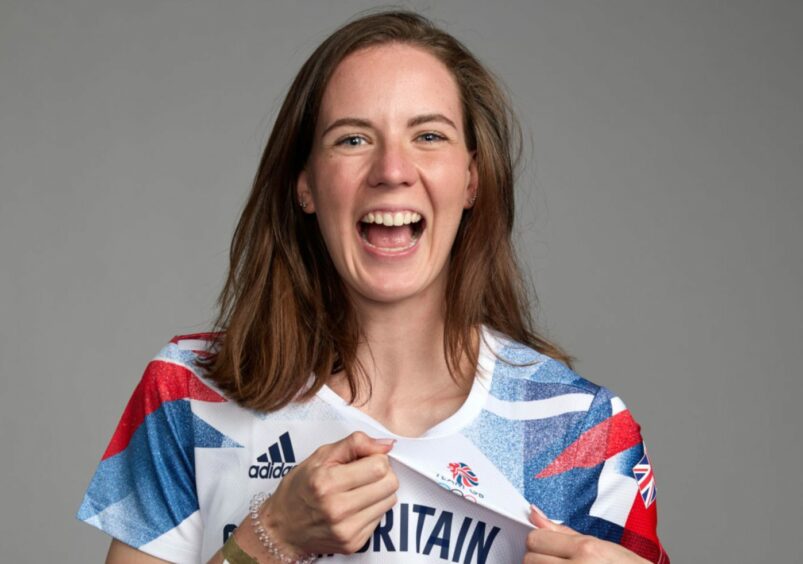 With the World Championships and Commonwealth Games looming next year, however, Dawson is determined to compete – and add some more silverware to her collection.
"I'm hoping to do both, given that my back is OK," she said. "I managed to get an injection for it last week and it is slowly getting better. It's less painful than it was, so the rehab is going in the right direction.
"I think the sciatica is genetic. My dad always had issues with his back, and I've always had problems with mine. But this is the first time it has been so painful it has needed attention.
"It's frustrating because I still want to challenge myself, and bag medals at these events. It's disheartening watching everyone else being able to get on, and having to take it a bit easier.
"But I've been pre-selected for both so I don't have to worry about qualifying. I just need to focus on rehab."
Dawson, who has been swimming since the age of nine and competitively since her early teens, was hailed Sportswoman of the Year at the Scottish Women In Sport Awards at Glasgow's Grand Central Hotel on Friday.
Collecting the accolade, she said: "I'm in disbelief. I can't believe I won. It was an honour to be nominated. I'm very proud of myself, and what I've achieved this year. Getting a medal at the Olympics was further than I expected to go.
"I remember saying when I was a wee girl that I wanted to win a medal at the Olympics. Earlier this year, that dream came true. I couldn't believe it at the time, and I still can't. I always wanted it but when it physically became a reality, it was amazing and this is, too.
"I would love to think young Scottish swimmers could look at me and think: 'Look what she's doing. I can do that too.'"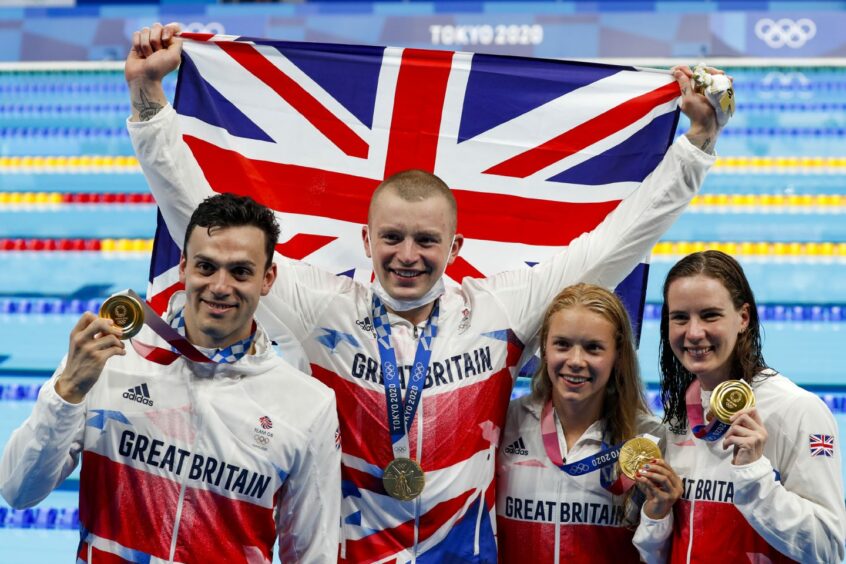 Dawson admits she chose swimming over school in her younger years.
"I guess it was my escape from school," she said. "I excelled in swimming, but just did enough at school to get by.
"School wasn't really a priority for me. I loved my swimming, and knew I could go places with that."
But she hasn't had an easy ride. Before severe back pain set in, another injury almost put her Olympic dream in doubt.
In 2018, she was warming up at the side of the pool when her knee gave way. She had ruptured her anterior cruciate ligament, but surgeons repaired the damage and fitted an internal brace to her knee, allowing the swimmer to make a swift return to the pool.
"Luckily, I knew it wasn't the end of my swimming career," she said. "The consultant was confident from the outset that, after surgery, I would get back to full fitness. For a lot of people, it was quite a shock and it was for me, too, but I had a goal I could focus on, so I was OK."
Dawson had to take three months out to recover, the longest she was out of the pool. But, she said, in a way it prepared her for a long 14 weeks out of the water during the pandemic.
Friday night's awards celebrated the amazing achievements of Scottish sportswomen over the past 12 months. With inspirational speeches from Mundialito-winning football legend, Rose Reilly, and Olympian history-maker, Katherine Grainger – chair of UK Sport – the year's stars, from a range of sports and from the grassroots to the Olympic podium, were hailed.
Scottish Women In Sport chief executive, Maureen McGonigle said: "After 20 long months, it is great to be celebrating women in sport, as well as those who supported them in so many different ways.
"Our awards are the pinnacle of the year, and bring together elite athletes, volunteers, and coaches, as well as those who work in the sport-for-change arena.
"It wouldn't be such a success, of course, without the input from the many sponsors who have supported the event and joined us on the night."
---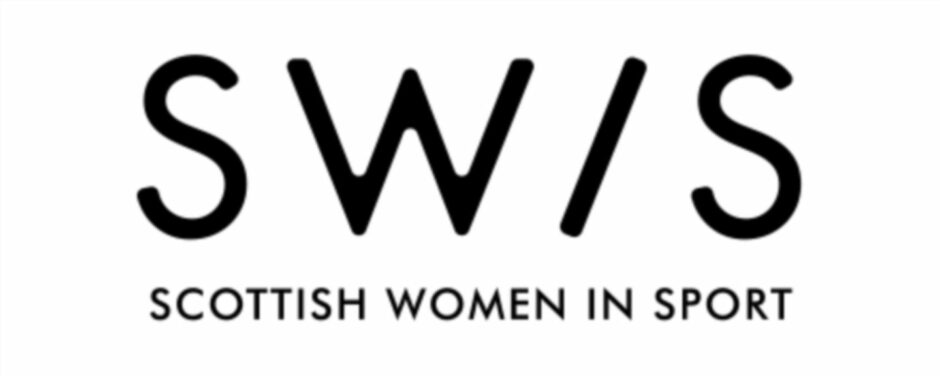 The Winners
Sportscotland Young Sportswoman
Runner Katie Johnson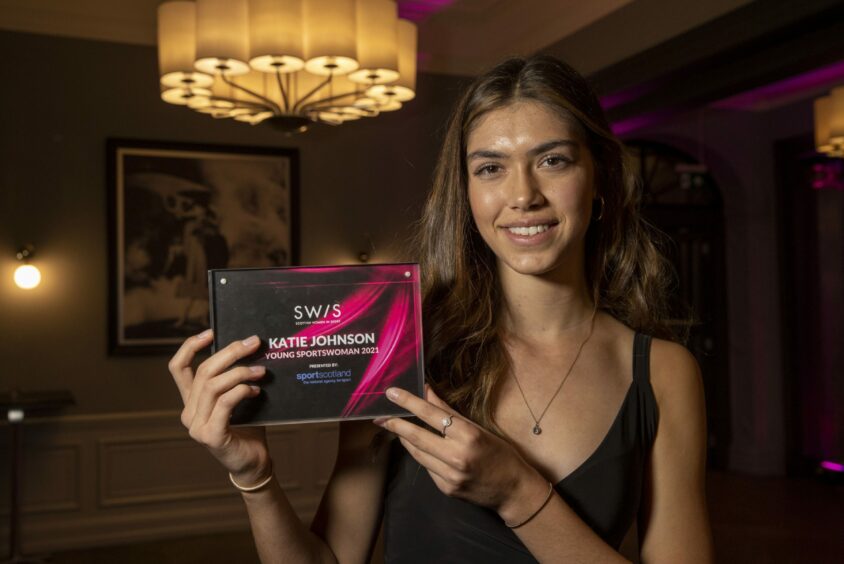 Active Scotland Media
Claire Nelson, Netball Scotland chief executive
QTV Power of Sport
Scottish Sports Futures
Kube-net Volunteer of the Year
Swimmer Sophie Allan
MG Alba Sporting Champion
Carol Thompson, chair of Glasgow Gals Cycling Club
Frame Coach of the Year
Golfer Catriona Matthew
UWS Team of the Year
Scotland Women's Cricket
TruWealth Pioneer in Sport
Rower Gillian Lindsay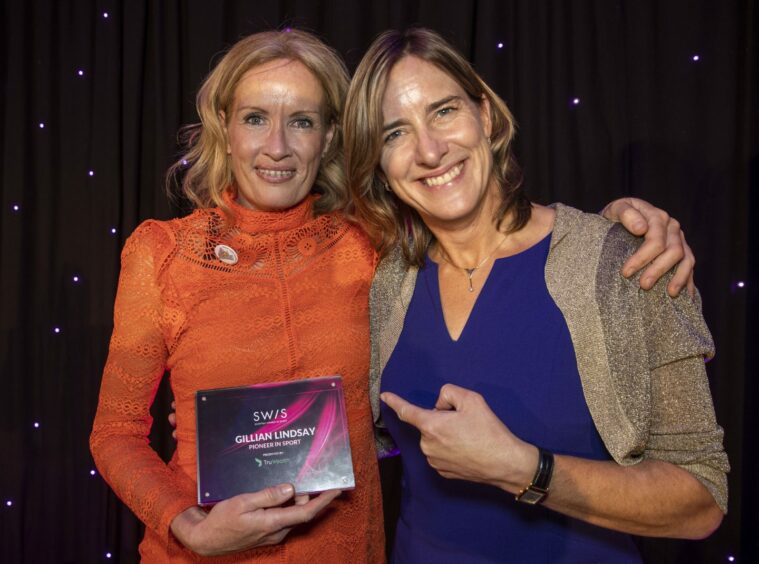 SW/S Inspiration in Sport
Active Life Club
Para Athlete Sportswoman of the Year
Paralympian cyclist Aileen McGlynn
Sportswoman of the Year
Olympian swimmer Kathleen Dawson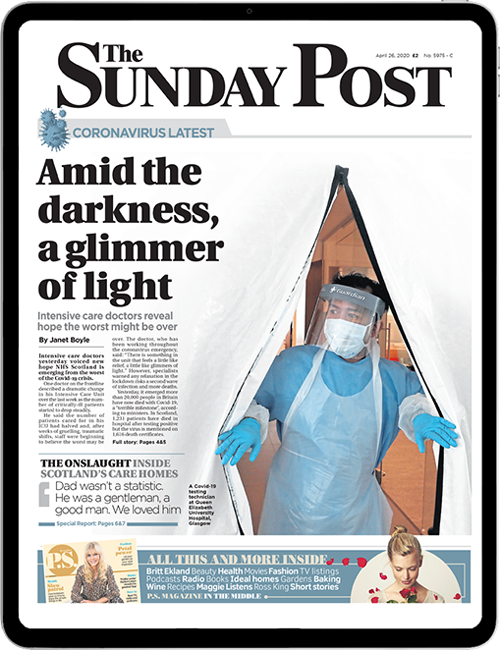 Enjoy the convenience of having The Sunday Post delivered as a digital ePaper straight to your smartphone, tablet or computer.
Subscribe for only £5.49 a month and enjoy all the benefits of the printed paper as a digital replica.
Subscribe