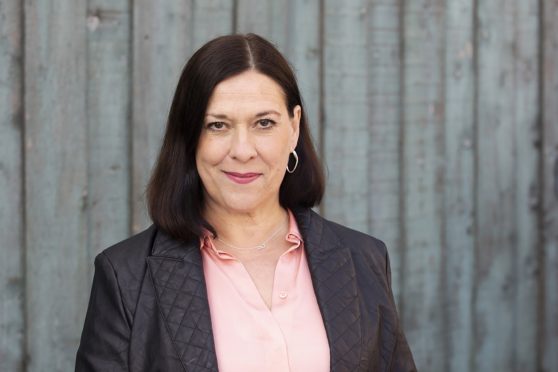 A familiar face is back on River City this week when one of the soap's most iconic characters, Roisin McIntyre, returns after 13 years.
And while the well-loved character, played by Joyce Falconer, is distinctive for her strong Doric accent, she might have sounded much different this time around had Falconer not thought better of it.
"The last time we saw Roisin she went away with her sugar daddy to the States, so I did consider coming back to the show with an American drawl but that might have been a bit bizarre," she smiled.
"My Auntie Nellie moved to Canada for a decade and when she came home she spoke Doric with a Canadian accent, but I thought if I did that with Roisin it might have been too obscure."
Roisin is back on Montego Street as a counsellor, and is treating Stevie – the son of her old foe Scarlett, played by Sally Howatt.
"Stephen Purdon and Sally are the only original cast members from when we started 19 years ago, but there are also a lot of familiar faces from my time in theatre," she explained. "I'd underestimated how many I would know. Even though it's been 14 years since I last did an episode, within a couple of days it all felt so familiar."
A surprise return
Falconer says she was surprised to be asked to return. "I thought that boat had left the harbour," she admitted. "A good few years back I did wonder, but it was certainly a surprise when I was asked this time. It was a very pleasant surprise. It felt right to come back, and Roisin has never really left me, so it made sense.
"I've loved it – I'd forgotten about the excitement you feel when you get the script. It's so different from theatre, when you already know what you're working on. It's that excitement and surprise when you turn the page and find out what she's up to."
Primarily a theatre actor, one of the stage roles Falconer took on during her absence from River City was as Maw Broon in the nationwide tour of The Broons musical.
"I've always been a big fan of The Broons and a lover of the Scots language, so I felt very privileged to play it and it was a fab national tour," she said.
Since news of her return to River City broke, Falconer has had people stopping her in the street to talk about Roisin.
"I've had a few folk hollering at me," she laughed. "That's what you need to get used to when you're in a soap – the familiarity. Punters think they know you and they say they're looking forward to seeing me again."
---
River City, Monday, BBC Scotland, 10pm & Wednesday, BBC1 Scotland, 7pm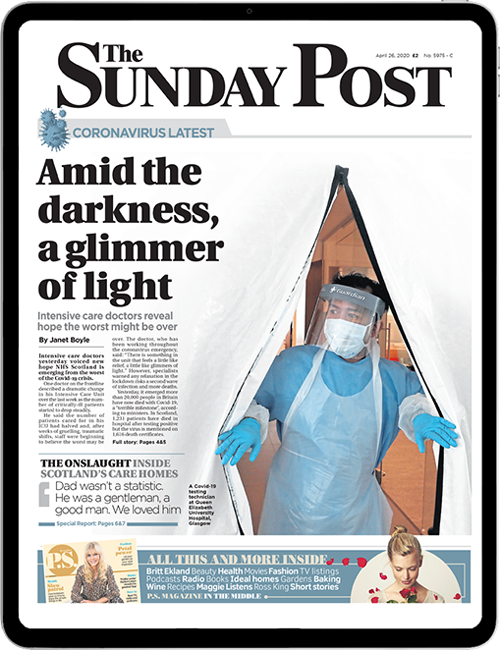 Enjoy the convenience of having The Sunday Post delivered as a digital ePaper straight to your smartphone, tablet or computer.
Subscribe for only £5.49 a month and enjoy all the benefits of the printed paper as a digital replica.
Subscribe