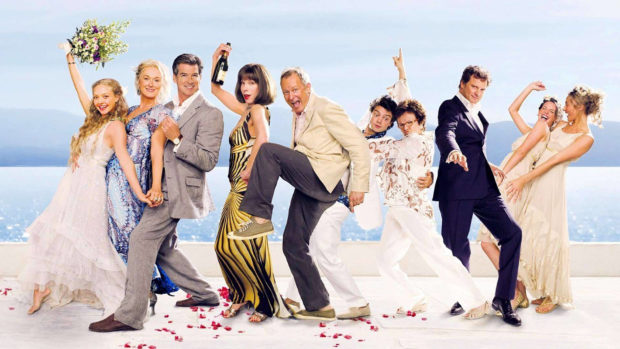 From Maggie Broon to Mamma Mia!, Emma Mullen has had an incredible start to her career.
The actress is playing one of the most coveted parts in theatre, taking on the lead role of Sophie in the 20th anniversary tour of musical juggernaut Mamma Mia!
The tour begins this week at Edinburgh Playhouse, where 23-year-old Emma first saw the show when she was a child.
It's the biggest role of her career so far, but one of her earliest jobs saw her playing another iconic character – Maggie Broon.
"I workshopped the script for The Broons stage show a few years ago while I was still a student at the Royal Conservatoire of Scotland, which was good experience," Emma, from Lenzie near Glasgow, explained.
Emma auditioned for Mamma Mia! in March, just two months after moving permanently to London after travelling back and forth for two years.
"It was a long audition process, five different stages. We were tested on our singing, acting, dancing and chemistry with our potential co-stars.
"It was really good fun and not scary – everyone was so nice.
"I found out in April I had the part and then it was four months of waiting before rehearsals started."
The next few days are the calm before the storm, when Emma takes to the stage in front of a sold-out audience at Edinburgh Playhouse on Friday.
"I don't think anything can prepare you for what this is, it's such a big show and there's a pressure that comes with that," she admitted. "But you have to put it out of your mind and enjoy it.
"I went to see the show at the Playhouse when I was young and I loved it, and then I saw the films. It's strange that the place I first saw it will be the first place I get to perform it.
"It's exciting to start at home and I'll have lots of family and friends in to support me.
"I've seen so many shows in there, so it's a dream come true.
"My mum loves Mamma Mia!, so she's really excited. Sometimes you get a job and your parents don't really know what it is, but they come along anyway to support you, but that's not the case this time."
After two blockbuster movies and best-selling dvds and soundtracks, for the very, very few who don't know, Mamma Mia! is about 20-year-old Sophie's attempts to find her father before she is married.
She rummages through her mother's old diaries and secretly invites three potential candidates to the Greek island where she will marry her fiancé, Sky.
Emma said: "I think it's so popular because these are characters everyone can relate to, it's a gorgeous story, and there's great music. You can't help but get involved as you watch."
Emma also had the recurring role of Rosie in series five of BBC's Shetland and her first professional theatre job was in Dundee Rep's production of August: Osage County in 2017.
"I began acting as a hobby when I was a kid and, as I got older, I decided I wanted to do it as a career," she continued. "I played an orphan in a UK tour of Annie when I was younger, where I got the chance to perform at the King's in Glasgow. I started auditioning for drama school and got a place at the Royal Conservatoire."
After 10 nights in Edinburgh, the tour moves on to Paris and then Emma will spend Christmas and New Year performing in Dublin.
It will be a change of pace from her last two festive jobs. She played Snow White in Perth Theatre's panto last year, and was Chick Whittington in 2017 in Stirling. "Panto is exhausting and really tests your stamina," added Emma.
"Once you've done that, you can do anything. Mamma Mia! is a high point and difficult to top, but hopefully I can keep going and get more exciting roles in the future."
---
Mamma Mia!, Edinburgh Playhouse, Friday until September 28. King's Theatre, Glasgow, next April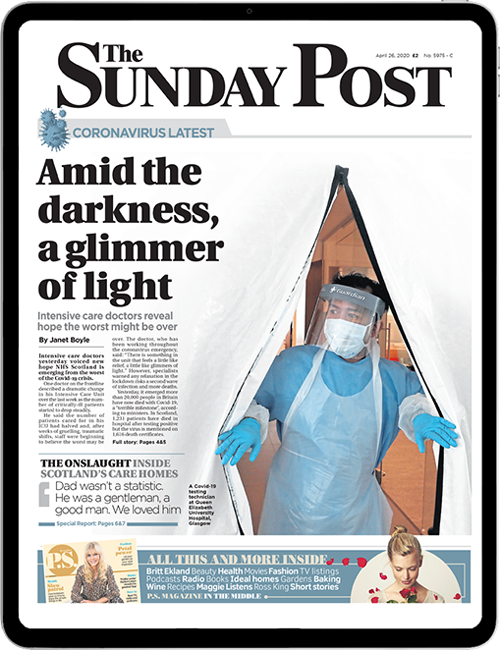 Enjoy the convenience of having The Sunday Post delivered as a digital ePaper straight to your smartphone, tablet or computer.
Subscribe for only £5.49 a month and enjoy all the benefits of the printed paper as a digital replica.
Subscribe