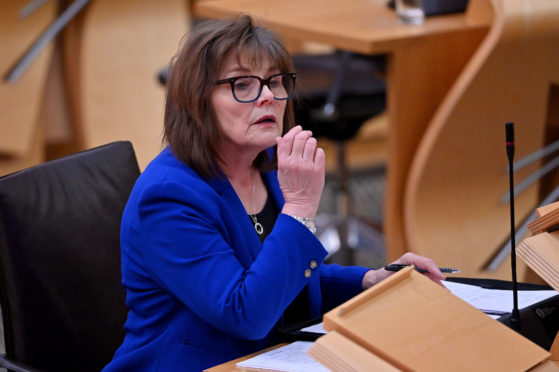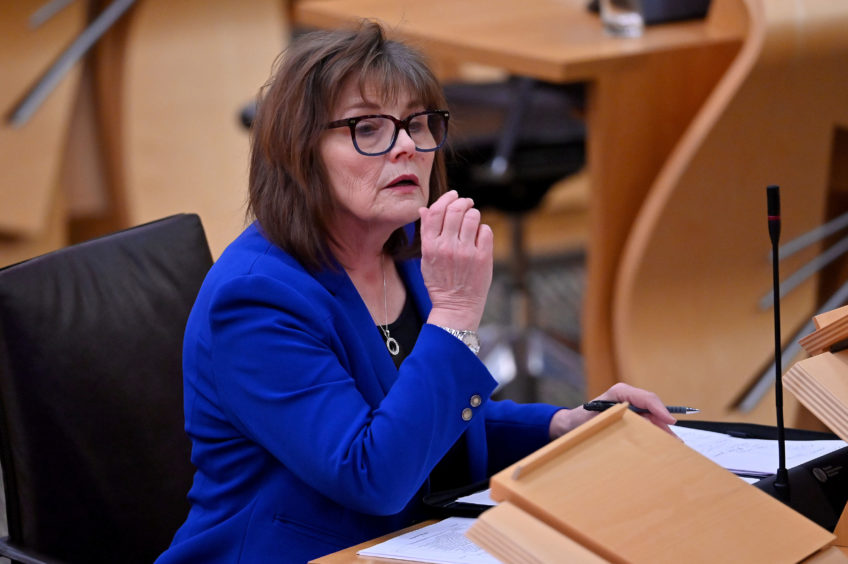 We now have the news we have been hoping for – a Covid-19 vaccine is approved for supply and will be rolled out across Scotland from Tuesday.
The vaccine has been rigorously checked for its safety and how effective it is. We know what it will do best is protect us from serious illness and death. That offers us real hope.
The advice we have from the expert Joint Committee on Vaccination and Immunisation sets out the order in which the vaccine should be used.
We are currently planning on the basis of completing the priority list in the spring, as long as supplies arrive and more vaccines are approved as safe to use. Should the pace of approvals or the volume being delivered increase, we will move swiftly and flexibly to deploy them.
People will need two doses of the first vaccine, at least 21 days apart. So once we start vaccinating we need to keep 50% so we can provide the second dose within the timeframe advised.
The current vaccine has not been tested on children and so we only plan to vaccinate those who are 18-and-over, and 16-and-17-year-olds who have underlying health conditions. The Pfizer vaccine should not be given to pregnant women, or those who are planning to get pregnant within three months. For them we'll postpone the vaccination.
We now know that even though the Pfizer vaccine has to be stored in exceptionally low temperatures, we can transport it in an unfrozen state for up to 12 hours and store it for up to five days. That means that for our older citizens, we can take the vaccine to them in a care home or close to where they live. That will begin from December 14.
We're ready to deliver the vaccine as quickly as supplies arrive. On behalf of the four nations of the UK, 800,000 doses have been secured and are in the initial shipment. Our share of this first delivery is over 65,500 and we expect more to come in the months ahead. It will be stored in 23 ultra-low temperature freezers we have around the country.
The first group we'll vaccinate are the NHS staff who will be vaccinating the rest of us then, also this month, residents in care homes and our older citizens. But we'll all need two doses of the vaccine so we must factor in when supplies are expected. What is certain is we will be working very hard to make sure we vaccinate as many people as quickly as we can as supplies roll in.
Going into 2021, we plan local vaccination centres that are easy to get to, mass vaccination centres and mobile vaccination units so we can bring the vaccine to the people, particularly in remote and rural areas.
Our local authorities are working closely with us in all of this and we're grateful to them and for the help of the armed services as we work through what is the biggest logistical and planning exercise in our lifetime to vaccinate just over 4.45 million people across Scotland.
The vaccine is really good news and after a very long year, it is a clear light at the end of the tunnel. But we're not there yet. We know the vaccine will prevent serious illness from the Covid-19 virus and reduce the number of people who die because of it. But we don't know yet if it will prevent the virus from passing from one person to another. So all the more important that we stick to the restrictions to keep us safe, and we follow FACTS.
If we do all of that then as we vaccinate more people, we will move carefully and steadily toward the end of this long road, back towards the lives we want to live.
Science has given us hope and pointed the way out of this pandemic. We can turn that hope into reality for us all – so please, go for the vaccine when it's your turn, keep following the rules, look out for each other and together, we will get there.
---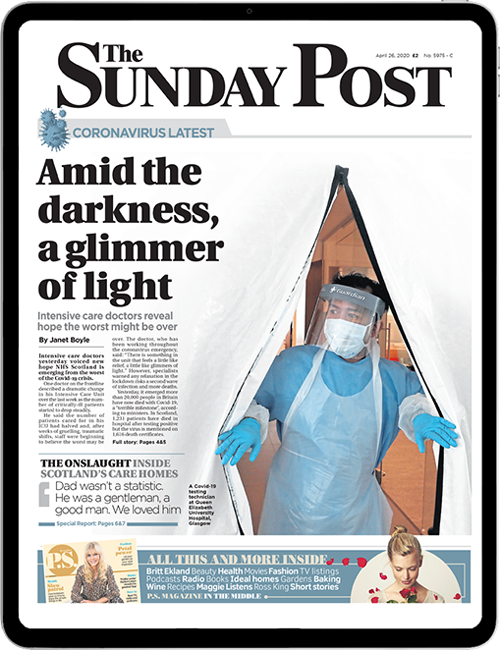 Enjoy the convenience of having The Sunday Post delivered as a digital ePaper straight to your smartphone, tablet or computer.
Subscribe for only £5.49 a month and enjoy all the benefits of the printed paper as a digital replica.
Subscribe