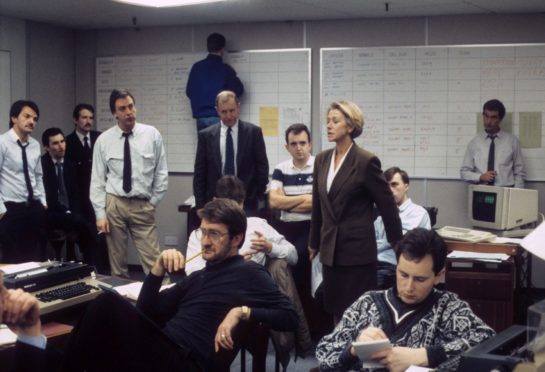 The detective who inspired TV's Prime Suspect has spoken of her dismay at the claims of sexism within Police Scotland.
Jackie Malton, whose experiences as the first female Flying Squad officer in the Met inspired Helen Mirren's role as Detective Jane Tennison in the series, spoke after a female officer in an elite firearms squad blamed sexism and bullying for ending her career with the national force.
Rhona Malone says she has been contacted by a number of women officers claiming to have endured sexism and bullying since a Sunday Post investigation two weeks ago.
Yesterday, Malton said: "I read The Sunday Post investigation with sadness and dismay. The macho culture and bullying I endured in the '80s belongs firmly in the past. What happened to the officers who spoke out about bullying in the firearms squad and elsewhere is a sad reflection on Police Scotland and the many good officers serving in that force. I know how destructive and demoralising it can be."
The former detective urged the force to implement changes recommended by former Lord Advocate Dame Elish Angiolini in a report reviewing how police investigate complaints and suggesting how issues around sexism and racism need addressed.
Malton said: "This issue is not going to go away. It has to be properly looked at and those officers must be supported so they feel safe in coming forward. Unless this happens, nothing will change for the better.
"It's very difficult for officers to speak out because when you are part of an organisation like the police, one which is discipline-based, you feel afraid to stand up against the institution.
"Things have changed considerably since I was a young officer, but not as much as they should have.
"Some of the stories were deeply disturbing, and the evidence in the Angiolini report confirms this. A truly independent person must be put in to ensure these changes are carried out. I would be happy to share my experiences if it will help."
Malton, who rose to the rank of Detective Chief Inspector at a time when few women officers achieved promotion, was an outspoken pioneer against bullying and corruption.
She said: "I know exactly what those officers who came forward are going through, as I went through the same things as them. As a DCI I took a stand against bullying and the macho culture which was prevalent in the '80s, breaking up the lads' club of junior detectives in the crime squad at Hammersmith by putting them back into uniform.
"I had letters accusing me of bullying shoved under my office door, but I had to act as this gang of macho guys were putting off young officers from wanting to become detectives.
"In another incident a young female officer came to me and reported officers planting drugs. I had to take a stand against that. Eventually one officer was jailed and another received a reduced sentence. The female officer had excrement smeared on her car door handle and whenever I went into the canteen, everyone else stood up and left. I even had hardcore pornographic material sent to my home.
"This happened when there was no support for officers, and I look back now and recognise what I endured was one of the most difficult times of my life. It almost broke me.
"I smile wryly today when officers I meet from that time, who are now in high-ranking positions, tell me I was a hero for doing what I did.
"I certainly didn't feel like a hero. I felt very alone and vulnerable, just like these Police Scotland officers do now.
"When things need to change in an organisation like the police, it can be a long and difficult journey because senior officers see any wrongdoing or bad behaviour as a reflection against their management skills, that's why it so often gets played down or ignored.
"Police Scotland must learn how they handle this is a reflection of how they are, and if officers are experiencing bullying from within, they must ask themselves what those accused of bullying are doing when dealing with the public.
"If they don't act and stop what is happening, and make it easier for officers who experience bullying or sexism so they feel safe doing so, the culture will not change and talented officers will leave."
Malton, who has worked on over twenty major police television dramas since leaving the force, including Messiah, Band Of Gold, The Bill, Trial And Retribution, Life On Mars and Ashes To Ashes, says the things which were portrayed in the Prime Suspect series really did happen to her.
She revealed: "The character Tom Otley who was portrayed by actor Tom Bell, was based on my partner when I became the first women in the Flying Squad.
"His first words to me were utterly vile and misogynistic in the worse possible way. He perceived being given me as a partner to be a slur on him personally so he spent every waking moment devising ways to make my life as difficult as possible so I knew it.
"Being in the Flying Squad where we were dealing with the most dangerous and ruthless criminals, meant you had to trust your partner with your life but how could I in those circumstances?"
Whistleblower alleges toxic culture of bullying and sexism within force has left Scotland's armed police officers exhausted and demoralised
After the Angiolini report was published, Justice Secretary Humza Yousaf said the Scottish Government would take time to review the recommendations and would make any legislative amendments deemed necessary. He told MSPs: "Nobody is hiding away from the recommendations."
Police Scotland Chief Constable Iain Livingstone said: "Discrimination of any kind is deplorable and unacceptable, and I utterly condemn it. It has no place in society, and no place in the police service of Scotland."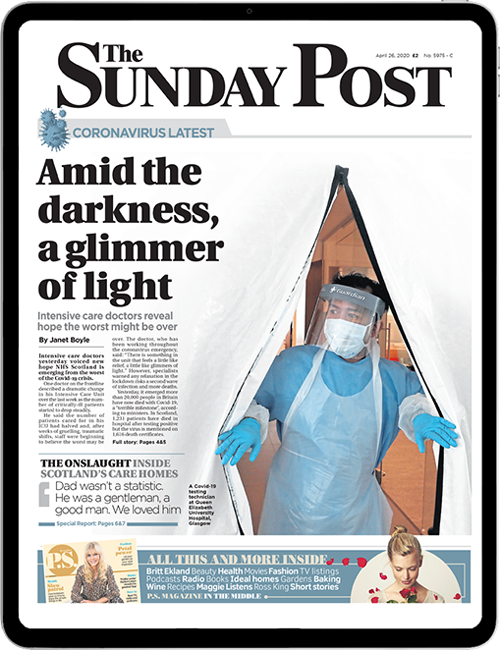 Enjoy the convenience of having The Sunday Post delivered as a digital ePaper straight to your smartphone, tablet or computer.
Subscribe for only £5.49 a month and enjoy all the benefits of the printed paper as a digital replica.
Subscribe