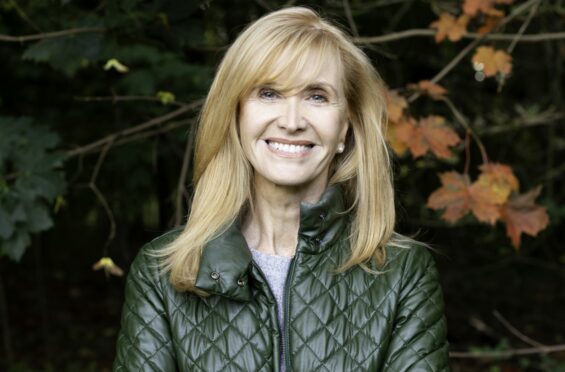 She gave the news to generations of Scots, a teatime constant in the country's living rooms for nearly three decades.
Jackie Bird may have stopped anchoring Reporting Scotland three years ago but the BBC broadcaster is still giving us the lowdown on our country.
The popular journalist is the presenter of the National Trust for Scotland's podcast, Love Scotland, launched during the early months of the first lockdown and growing in popularity ever since.
"We did the first good few remotely, so I was speaking to a ranger on Staffa, for example, and asking him to look out the window and describe what he saw," said Bird. "It was about using your imagination, and it got us out and about in our minds, if nothing else. The podcast took me all over Scotland during the pandemic without leaving the house."
Since pandemic restrictions eased, the podcast has been recording on location, meaning she has visited places like Glencoe and Culross, with many more destinations on the to-do list.
"It's great to be out on location – you hear the wind and the listener gets an idea of how remote, bleak and unforgiving the scenery at a place like Glencoe is," she said. "I've always loved history. It's long been a hobby and I've been learning so much. If history can be taught in an inclusive and engaging way, it brings in people from all walks of life and ages.
"My dream, because I'm really interested in getting kids involved in history, is if a school says it is going to a stately home on a trip, the kids' faces don't fall.
"If the stories are told in an engaging way, then it's something to look forward to."
The former news anchor is loving the podcast experience after so many years in front of a camera. "It's fantastic. When you're out on a hillside or in the middle of Glencoe or Bannockburn, no one cares how you look," she smiled. "It's about trying to capture the sights and sounds. There is no camera for miles, so you don't need to faff about with that.
"There is no vanity when you are out in the wide open spaces."
With more than 30 episodes recorded, Love Scotland has already taken an in-depth look at world-famous National Trust for Scotland locations such as Glencoe and Culross, as well as lesser-known sites such as Greenbank Garden, an urban oasis in Glasgow's Southside that has more than 3,600 species of beautiful plants on display – including more than 500 varieties of daffodil.
My secret Scotland
Here, Jackie Bird guides us to a few of her favourite places in Scotland.
Tighnabruaich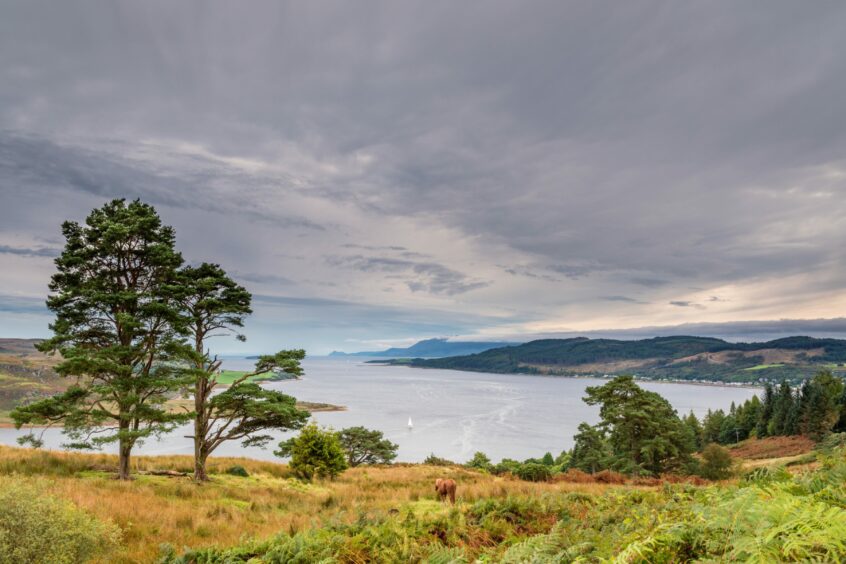 I love it here and if you've been going for as long as I have, you get to really know the place. I first went there with a boyfriend – his family had a house there – about 38 years ago. He didn't last but Tighnabruaich did. I've been there pre-children, when the children were in buggies, and with the children who are now adults. I sometimes go there to run. There are a few beaches nearby, sandy, golden, horseshoe beaches that the locals know well. It's just a lovely, lovely place for me, and a real family favourite.
Applecross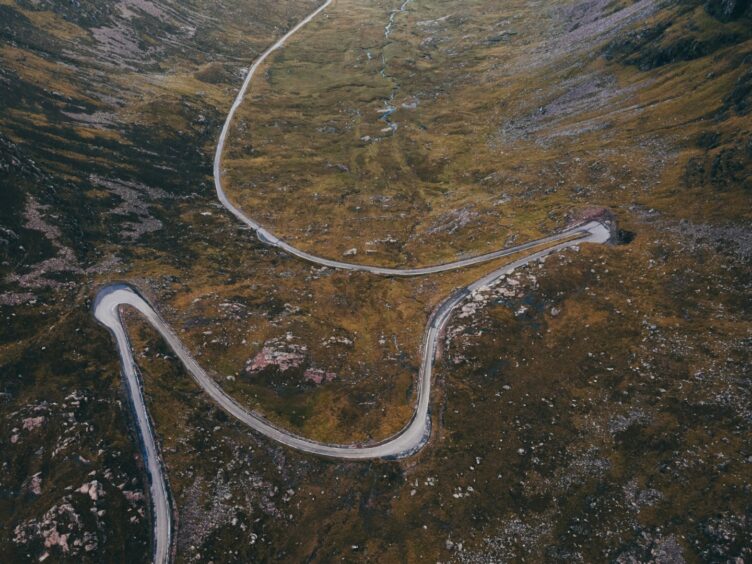 The road in is beautiful but a harum-scarum, hairpin-bend drive across the Highlands. I've done the journey a number of times and it's actually quite a thrill. It's a single-track road and has been called alpine-like, which is a good description. It's quite a long road. At least, it certainly feels like it because you are having to drive at a snail's pace. There's a sign at the start that says it is a road not suitable for learner drivers. It might as well have read: "Duh-duh-duh. Don't go there, you're on your own." When you reach the village there are all sorts of nice places and amazing restaurants.
Culzean Castle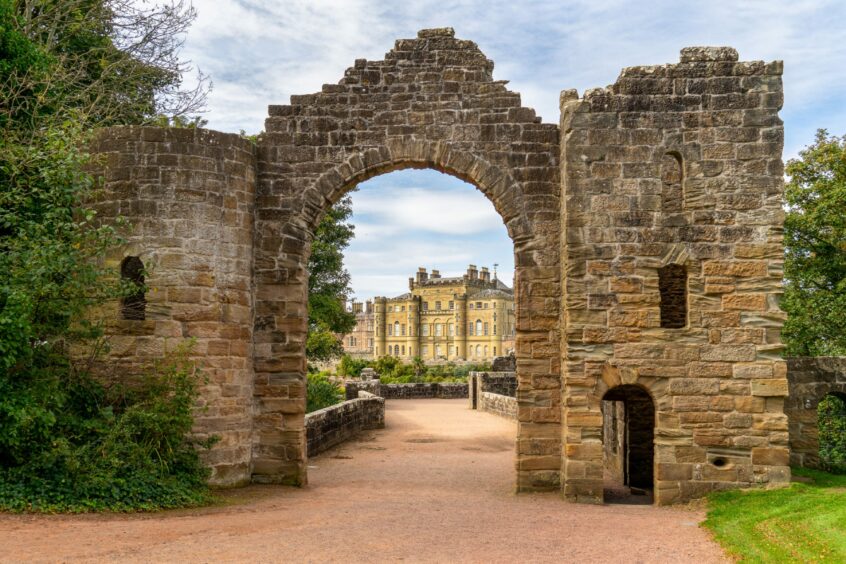 Ayrshire has the beautiful castle and grounds and all of the associated history, of course, but what hardly anyone knows about is the network of caves that are underneath the castle, due to it being built on the shore.
You can book a visit to go down under and look inside them. I did it, with my hard hat on. It's where the smugglers would hide with their whisky and all sorts of bits and pieces they had gathered. It's a fascinating place.
Barra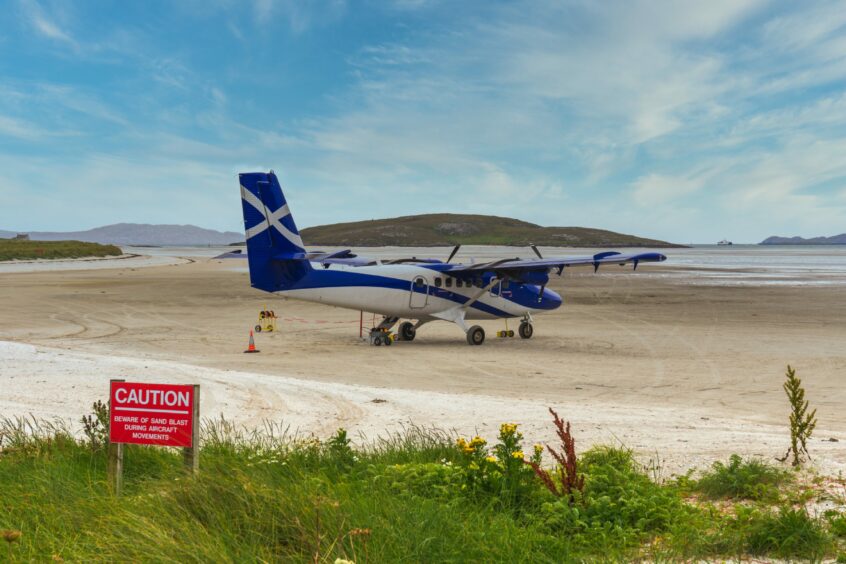 I went there years ago for a story, and as you're coming down, you're saying to yourself: "I'm going to land on a beach, I'm going to land on a beach", and then you plop on to the sand, and you have landed on a beach!
I went out for a jog and as you leave the village you're in and run for a couple of miles. There's a beach and it makes you gasp because if it's sunny you could be mistaken for thinking you're in St Lucia due to the white, golden sands and the turquoise water. If Scotland had better weather we would be overrun, because the beauty of the islands is extraordinary.
Inverewe Garden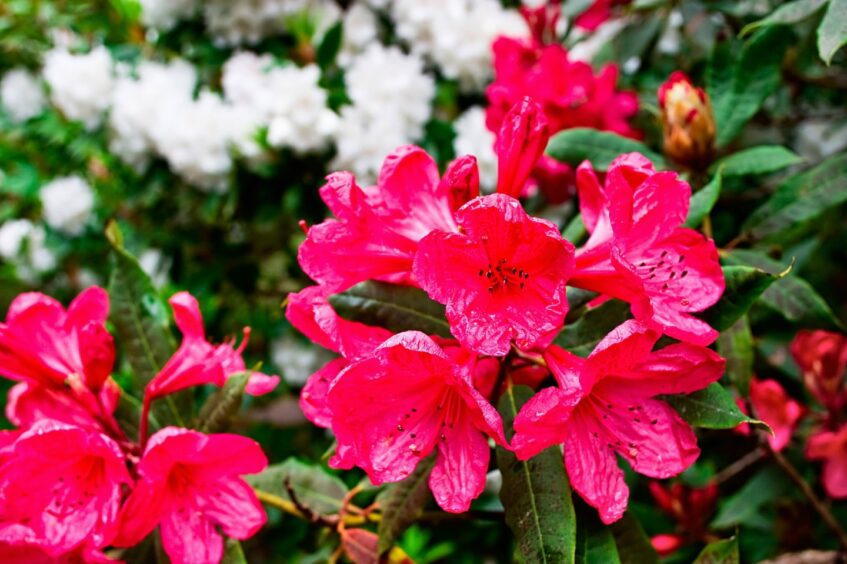 Again in the north-west, it is such a learning experience. Thanks to all of the species there, you get an idea of our history – from the indigenous species to all the various species that were brought here by the botanists down the centuries on the grand tours. It's populated by so many people who can't wait to share their knowledge – they want to tell everyone about what they have there and share their enthusiasm, so you can't help but learn. I know the species thrive there due to the microclimate, but I have to say I've never felt a warm current in any water on a Scottish beach, so I'll take their word for it!
Glencoe

When I drive through it, the glen can feel prehistoric to me. It hasn't changed in thousands of years and it feels like I'm stepping back in time. I had the chance to visit Glencoe with the podcast and I asked Derek Alexander, the National Trust's head of archaeology, why it feels like that. He talked to me about the configurations of the rocks and the water lying there, making it so boggy, and the fact that there are hardly any trees makes it so mean and moody. Derek talked to me about the Glencoe Massacre and the detective work that's been carried out there to uncover the townships that were once there. It's a place where the imagination can run riot.
---
The Love Scotland podcast is produced by The Big Light Studio, in association with Think Publishing. For more information, go to thebiglight.com/lovescotland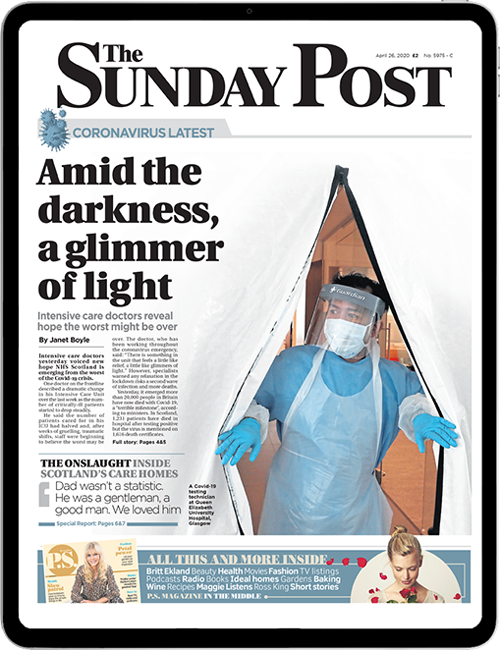 Enjoy the convenience of having The Sunday Post delivered as a digital ePaper straight to your smartphone, tablet or computer.
Subscribe for only £5.49 a month and enjoy all the benefits of the printed paper as a digital replica.
Subscribe