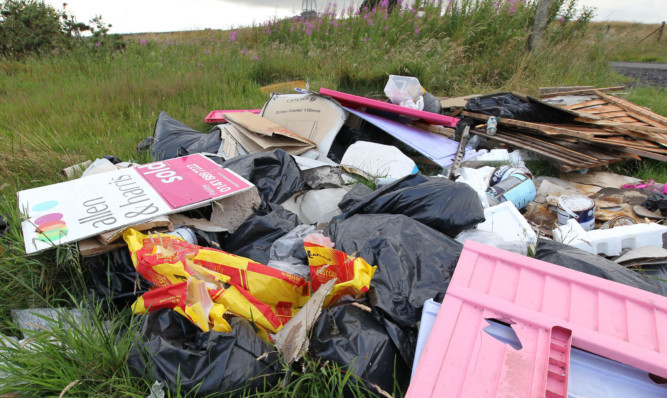 What better way to enjoy the summer holidays than a walk in the beautiful forest on the outskirts of Bridge of Allan.
But pulling up in the car park to meet some friends, there among the towering pine trees was a huge pile of rubbish that someone had just dumped.
It beggars belief that anyone would happily leave such a blot on the landscape. And it makes my blood boil.
The punishment for fly-tipping ranges from a £2,000 fine to a prison sentence. But that doesn't seem to deter these vandals.
In recent years, the number of incidents across Scotland has soared. It seems catching the idiots is the problem.
Even remote hills and mountains aren't safe from thoughtless litterers.
Dozens of discarded banana skins have recently been found on Ben Nevis.
Concerns are also growing about the volume of rubbish being found on many of our 227 Munros. Hillwalkers have reported finding remnants of balloons and sweet wrappers in the most inaccessible spots.
What better place to have a party than on top of a 3,000 foot summit.
If I'd managed to bag all the Munros, I'd want to party, too, but it's sad not everyone abides by the hillwalking mantra of "leave nothing on the hills but your boot prints".
Littering is such a disgusting, antisocial thing to do. I think we should challenge people more if we see them doing it.
If I see someone throwing rubbish on the ground, I often pick it up, follow them, tap them on the shoulder and say: "Excuse me, you seem to have dropped something."
Usually, they're so thrown they just thank me and head to the nearest bin.
It has backfired a couple of times, though, and on one occasion I nearly got my head kicked in. Perhaps targeting a strapping, six-foot bloke with a rottweiler was a bad idea?
Rubbish being chucked from cars is another big problem.
It was reported this month that 363 bags of detritus were gathered from the sides of the A92 Dundee to Arbroath road since the beginning of the year. I mean, what goes through people's minds?
Thankfully, ministers are now planning laws to make it illegal to throw litter out of cars. Not before time.
My hero is the award-winning American writer David Sedaris. He spends up to five hours a day roaming the lanes of West Sussex, picking up litter. He's so dedicated, his local council has given him the honour of naming a bin lorry after him – Pig Pen Sedaris.
Forget knighthoods and MBEs, what greater honour can there be?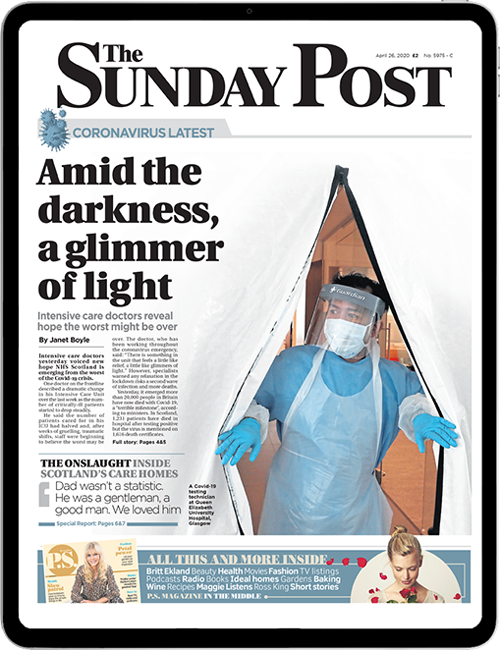 Enjoy the convenience of having The Sunday Post delivered as a digital ePaper straight to your smartphone, tablet or computer.
Subscribe for only £5.49 a month and enjoy all the benefits of the printed paper as a digital replica.
Subscribe