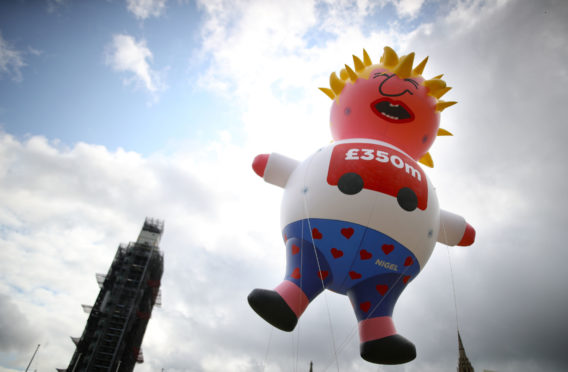 A former close aide to Boris Johnson has warned he will risk the Union if he underestimates Nicola Sturgeon after he enters Downing Street.
Johnson remains the firm favourite to win the Tory leadership election and take over as prime minister next week.
But his former adviser Guto Harri believes he will make a fundamental error if he fails to recognise the ­"formidability" of Nicola Sturgeon and the "intellectual challenge" of Scottish nationalism.
Communications expert Mr Harri said that one of the biggest challenges ­ facing Johnson if he becomes prime ­minister this week is to attempt to win over Scotland.
The frontrunner to win the Tory leadership on Tuesday has identified strengthening the Union as a top priority.
But two-thirds of the country voted against Brexit and support for independence is now at 49% while a poll last week suggested 62% of Scots do not trust Mr Johnson.
Mr Harri, who worked closely with Mr Johnson when he was mayor of London, said: "Boris and Nicola Sturgeon are offering radically different choices for the people of Scotland.
"The old argument was that ­nationalism and independence was a one-way ticket to isolation, parochialism and ­perhaps even oblivion.
"Whereas in a post-Brexit world, the SNP is offering nationalism as the return to the community of nations.
"Boris cannot underestimate the ­intellectual challenge and the formidability of Nicola Sturgeon to argue the case of a proud nation that hase shown a capacity to turn its back on the established UK parties in the past decade or so."
Former BBC journalist Mr Harri worked for four years as Boris Johnson's communications director when he was in charge of the capital.
Mr Harri said: "Boris genuinely believes, based on a profound and deep understanding and knowledge of British history, that the UK is stronger as a united kingdom rather than broken up into constituent parts.
"When he talks about the 'awesome foursome' of the UK, it is heartfelt.
"But it is a really tough circle to square when the key policy on which he will be elected is clearly not desired in Northern Ireland and Scotland.
"The task that every politician faces of appealing beyond the ranks who chose them is harder still because of the ­particular circumstances here.
"Boris has a gift for connecting with people, particularly people who feel alienated by the establishment and mainstream politics, as Brexit proved.
"But Scotland is different because the SNP sensed that disaffection and provided an alternative to the established parties in Scotland, and it now sort of owns that.
"It's a tough call but a very important one if Boris means what he says about the awesome foursome of the UK and it being a partnership worth persevering with."
The deadline for handing ballot papers from Tory party members for a new leader is tomorrow afternoon, with the winner announced on Tuesday.
Mr Johnson is expected to beat rival Jeremy Hunt and move into Number 10 after Theresa May goes to Buckingham Palace to offer her resignation.
Though Scotland is said by Mr Johnson's team to be an early priority, Mr Harri said his former boss's first job as PM will be to attempt to unite the country that has been split down the middle by Brexit.
Mr Harri said: "His first task is to ­reassure people across the UK that, despite being elected by a maximum of 160,000 people, he is conscious he has just become the leader of 60 million people and has to govern in a way that reflects the hopes and concerns of all of us.
"It is an instant recalibration of focus from the moment he gets back from seeing the Queen. The first words he utters outside Number 10 has to be the signal he is genuinely focused on the many, not the few, to quote his favourite historical figure Pericles.
"The challenge for a politician is to always bridge the divide and reach beyond the ranks of those who elected them.
"The challenge is bigger, more ­important and harder when the country is split over Brexit."
But the SNP has said Mr Johnson could become the shortest-serving prime minister in history if he pursues a no-deal Brexit.
Opposition MPs and even Tory Chancellor Philip Hammond have warned they would back a vote of no confidence in the Government to stop Britain crashing out of the EU without an agreement.
A vote of no confidence has the power to trigger a general election.
SNP Westminster leader Ian Blackford said: "If Boris Johnson continues down the road with his 'do or die' Brexit plan then his only legacy could be as the UK's shortest-serving prime minister in history.
"The SNP will not sit idly by as the failed former foreign secretary railroads ahead with imposing a devastating Brexit upon Scotland against our will – and every option must be on the table to stop this government in its tracks."
Mr Johnson, staying at the Westminster townhouse owned by Sky television executive, has spent the weekend ­plotting his move into Number 10 and choosing his Cabinet. He is set to reward allies with key posts.
Former Brexit secretary David Davis could return to government as foreign secretary or as a replacement for Chancellor Philip Hammond, who was seen packing up his belongings at Downing Street yesterday.
Another contender for the role of Chancellor is Health Secretary Matt Hancock, who briefly stood for the leadership before backing Johnson.
He has been among the visitors to Mr Johnson's £10 million townhouse headquarters in recent days.
Another visitor has been Jacob Rees-Mogg, who could be made Chief Secretary to the Treasury.
Set to move in with Mr Johnson at Number 10 is his girlfriend and former Tory PR chief, Carrie Symonds. They will become the first unmarried couple to live together in Number 10.
Last month the police were called to her flat after reports of a row between the couple.
Guto Harri, former aide to Mr Johnson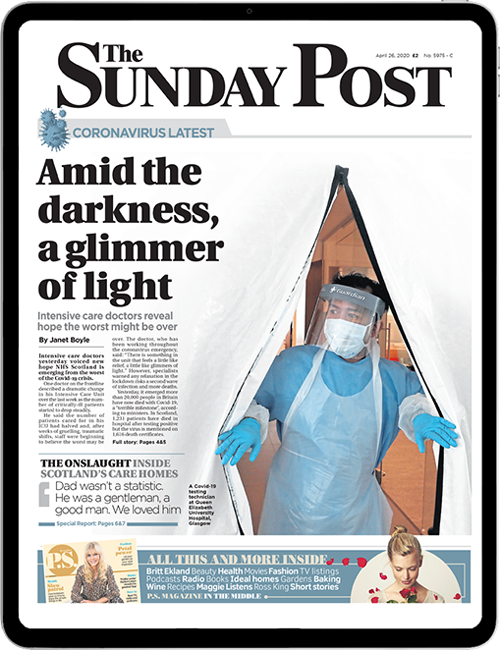 Enjoy the convenience of having The Sunday Post delivered as a digital ePaper straight to your smartphone, tablet or computer.
Subscribe for only £5.49 a month and enjoy all the benefits of the printed paper as a digital replica.
Subscribe