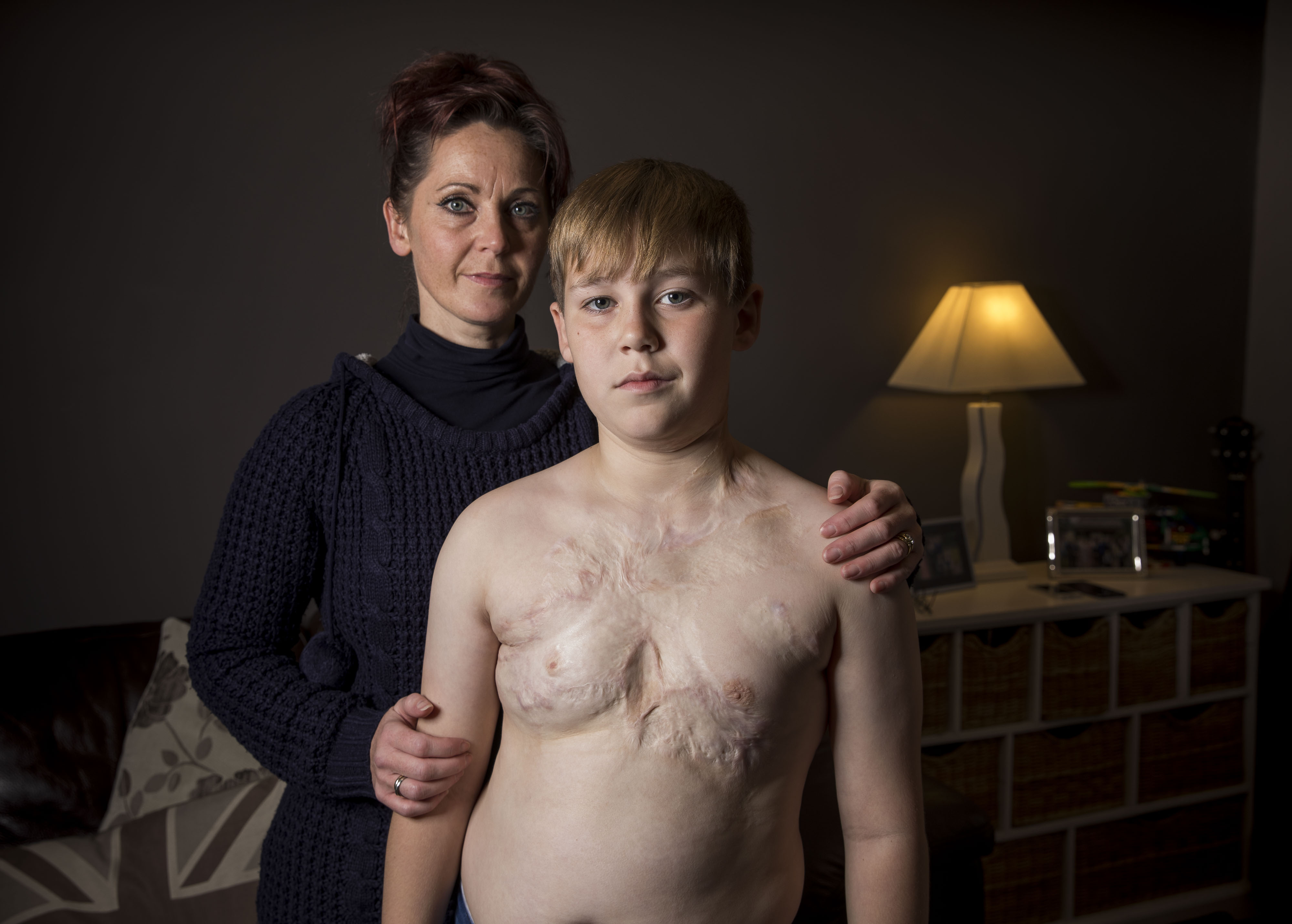 MORE man-made fibres in children's clothes are inflicting worse burns than ever before when accidents happen, specialists warn.
A leading surgeon blames increasing use of cut-price material such as polyester for burn injuries getting worse when clothing catches fire.
Shoppers have been buying more and more cheap, imported children's clothes in recent years, thanks to the rise of bargain brand stores, supermarket ranges and fast-fashion, when cheaper versions of catwalk designs are quickly retooled for the high street.
Manufacturers are increasingly using man-made fibres like polyester – which melts and sticks to the skin when on fire – to slash costs.
Now Stuart Watson, a lead burns consultant at the Royal Hospital for Children in Glasgow, says he is seeing more children with severe burns, and fears cheap clothes are the cause.
Mr Watson, said: "While the numbers of patients has not increased, the burns injuries are more severe.
"It's my impression that children are wearing cheaper clothes which could be more flammable.
"It's important parents know this and are aware of the dangers.
"Scarring from burns can last a lifetime and treatment can be ongoing for decades."
Professor Guillermo Rein, of Fire Science at the Department of Mechanical Engineering at Imperial College London, said: "All textiles are flammable to some degree and unfortunately the most flammable are the least expensive to produce.
"Flammable textiles catch fire quickly, even with small ignition sources like candles, and the flames growth is very fast, giving little time to react or seek help.
"Clothes made from a combination of cotton and synthetic fibres such as polyester allow flames to spread and melt on to the body, causing searing burns."
Professor Rein said the use of cheap, flamable materials was largely down to cost.
"Making children's clothes safer depends on investment in the materials used.
"That involves research and because many of the clothes are price-driven, it is not happening.
"It is possible to make safer clothes for children with investment in research.
"It is only right that we invest in the safety of our children."
The professor, father of two children aged three and five, said: "I check the safety of clothing when I shop for my children and there are many which I do not buy because they are not as safe as I would like."
Around 80 people in Britain are killed each year after their clothing catches on fire.
And unlike in other countries such as the US, there is no mandatory standard on flammability in clothing unless it is children's nightwear.
Polyester is present in 60% of clothing now with 21 million tonnes used in 2016.
Studies say its use in clothing has more than doubled since 2000 and will reach more than 70m tonnes-a-year by 2030.
Cotton is more combustible than polyester. It ignites easily and burns rapidly, leaving behind a light ash residue. Polyester resists ignition but once ignited, it melts and causes severe localised burns. The fire hazard is also high with cotton/polyester blends due to the high rate of burning and fabric melting.
Fast fashion is a term given to cheap and trendy clothing that is quickly turned around from the catwalk to the high street.
And more and more fast fashion specialists are getting into the lucrative children's market.
Dr Sue Thomas, assistant professor in fashion, textile and design at Herriot-Watt University, said parents were buying more clothes, more often, for their children.
"Children grow fast and there is pressure on parents to buy more clothes than they do, as adults.
Any steps to improve the safety of children's clothes has to be important."
Everyday clothes for children are not covered by fire safety legislation.
Nightclothes including nighties and most dressing gowns are safer after legislation was introduced to stop serious burns in the 1980s.
"Clothing is not required to be flame retardant," said Robert Chantry-Price, lead officer in product safety at the Charted Trading Standards Institute.
"The most flammable is cotton, followed by polyester/cotton, then wool."
The Royal Society for the Prevention of Accidents said: "What must be remembered is that no material is 100% fire-proof.
"The only way to ensure clothing doesn't catch fire is to keep children away from naked flames."
Elizabeth Fox, chief executive of the National Childrenswear Association, said manufacturers would support research into fire resistant clothes – but questioned whether the work would be feasible given the price pressures on clothing currently.
She said: "All fabrics burn. I would say that the source of the fire is more important and that includes open fires and candles.
"We would back any research to make them safer, but I am sceptical about whether it is possible."
Archie's Story
Four-year-old Archie Cowley was seriously burned when his T-shirt caught fire in an accident in his garden.
The flames engulfed his stomach, sides and even fingertips as they spread in seconds.
Only the quick action of dad, Wayne, saved the youngster.
Archie was burned while out playing in the village of Contin, near Dingwall.
He was out of his dad's sight for just seconds when his top caught light in June.
His mum Lisa, 31, reveals that surgeons were shocked to see how deep the injuries extended into his body.
"Archie was burned mainly on his stomach, but also on his side and fingertips.
"At at first the doctors could not say how bad or how deep the burns were until he was taken into the operating theatre for the first time.
"That surgery took around two hours.
"Another lasted six hours and the third was where they carried out skin grafts from his legs to his belly was major.
"The surgeons had to repair the part of his stomach which was burnt away.
"Doctors said Archie was a little fighter as he did so well to recover.
"It's upsetting looking back on that time and we are so glad he came through it all.
"We owe so much to the nurses, ambulance people and everyone who helped us get through this.
"Family, friends and everyone in our village have all been so kind.
"I just hope the way they make children's clothes will change.
"If it is polyester – Archie had a synthetic motif in his T-shirt – then they have to be made of safer material.
"It's vital to ensure no one suffers serious burns like Archie."
The brave youngster is now thriving but still wears a pressure garment to help his burns heal.
Lisa and Wayne were shocked at how quickly Archie's top caught light.
They burned some clothes in their garden safely, to see how quickly flames spread in children's garments.
Lisa said: "They went up like torches. This happened to bargain chain store tops and expensive clothes, too.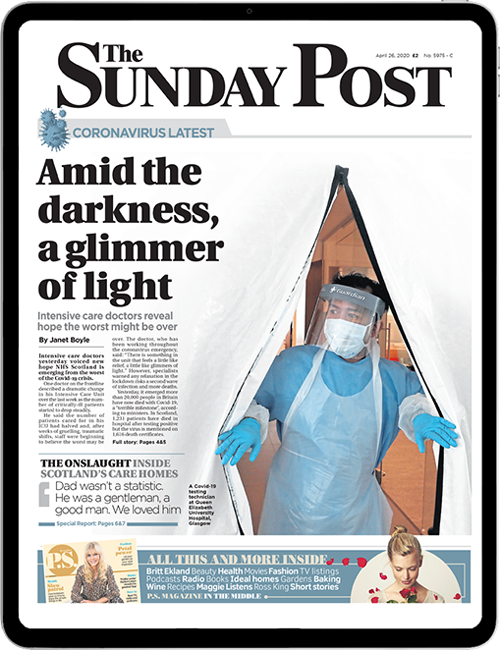 Enjoy the convenience of having The Sunday Post delivered as a digital ePaper straight to your smartphone, tablet or computer.
Subscribe for only £5.49 a month and enjoy all the benefits of the printed paper as a digital replica.
Subscribe