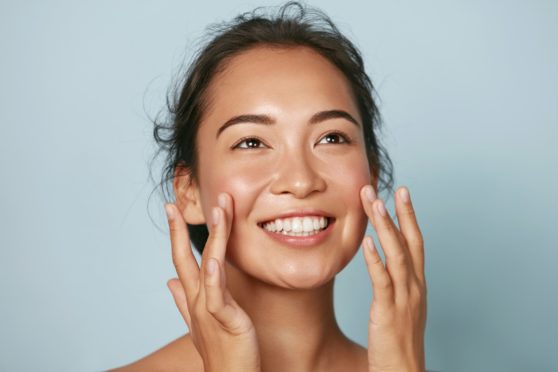 As our largest organ, the skin acts as a mirror for what's going on inside our body.
Eat well, and our skin looks healthy, plump and glowing. When too much sugar, dairy, gluten, processed foods and alcohol creep in, our skin can often send us a message in the form of breakouts, dry patches, eczema, inflammation and redness. Our complexion becomes dull and lacklustre with more and more tell-tale lines.
But did you know that balancing your diet and taking the correct supplements can be a game-changer if you want your skin to stay healthy and vibrant for longer?
While fads (and so-called "super" ingredients) will come and go, eating well to fuel your skin and body should never be about obscure or expensive ingredients – or spending hours slaving away.
Making a basic shopping list with a variety of different foods can help you create a simple foundation that saves you time and money.
Here, I've pulled together some of my favourite sources of protein, carbohydrate, good fats, vitamins and minerals, which you can eat to keep your skin healthy and glowing.
Fats and acids
Essential amino acids: Eggs, cottage cheese, turkey, buckwheat, hemp and chia seeds, peas.
Peptides: Eggs, meat, shellfish, beans, lentils, soy beans, bone broth.
Essential fatty acids: Tuna (fresh tuna is better as canned often has the fats removed) mackerel, salmon, flaxseeds and walnuts, pecans, sunflower seeds.
Lipids (good fats): Chia seeds, avocado, oily fish, nuts, seeds, olive oil.
Minerals
Find copper in shitake mushrooms, leafy greens and dark chocolate. Top up your zinc levels with pumpkin (and its seeds), sweet potato, shellfish, legumes (such as chickpeas and lentils) dairy, eggs and whole grains. Manganese can be found in oatmeal, brown rice, pineapple and bananas.
Other minerals to consider as part of a healthy diet include selenium (which is especially high in Brazil nuts), magnesium (leafy vegetables, dark chocolate, avocado), calcium (cheese, yoghurt, milk, leafy vegetables, nuts, seeds, salmon) iron (chickpeas, dried apricots, pumpkin seeds, spinach, beetroot) and silica (oats, bananas, green beans, cucumber).
Essential vitamins
Vitamin A
There are two forms of vitamin A – retinol and beta-carotene. Find retinol in meat and eggs. Beta-carotene can be found in orange fruit and vegetables such as carrots, sweet potato, pumpkin, squash, apricots, tangerines and cantaloupe melon. Asparagus, kale and spinach are also good sources.
Vitamin B
Eggs, poultry, fish, brown rice, lentils, mushrooms, beans, sunflower seeds, almonds, leafy greens, avocado, citrus fruits.
Vitamin C
Watercress, kale, broccoli, Brussels sprouts, red pepper, tomatoes, citrus fruits, strawberries and kiwi.
Vitamin D
Oily fish like sardines, salmon and mackerel, red meat (in moderation), egg yolks and some fortified milks, spreads and breakfast cereals (avoid those with high sugar content). Resveratrol Another powerful free radical scavenger. Find it in red grapes, red wine (again, in moderation!), raisins and acai berries.
Vitamin E
Seeds, nuts, olives, olive oil, wheat germ oil, rainbow trout, avocado.
Vitamin K
If you're suffering from dark under-eye circles, try increasing your intake of vitamin K-rich spring onions, asparagus, broccoli, spinach, lettuce and cooked rhubarb.
Greens, greens and more greens
We're often told to eat a rainbow of different coloured fruit and veg. This is a great rule to live by. Leafy green vegetables, in particular, bring incredible skin benefits, so squeeze some into your diet every day.
These include collard greens, kale and spinach – all rich in an antioxidant called zeaxanthin, thought to improve skin tone. Broccoli and Brussels sprouts also contain vitamin K, which boosts blood circulation. Spinach is also a great source of much-needed iron and zinc, which helps reduce inflammation.
Fibre
We need both soluble fibre (oats, rice bran, nuts, seeds, apples, strawberries) and insoluble fibre (grains, seeds, whole wheat, wheat bran, cauliflower and beans) to feed the good bacteria in our gut and help maintain a healthy microbiome. Fibre also helps keep our bowel movements regular, maintains blood sugar levels and lowers cholesterol.
Anti-inflammatory seasonings
Herbs and spices not only make our home-cooked meals tastier, but many also bring anti-inflammatory benefits. Try adding rosemary, basil, mint, turmeric, ginger, black pepper, cayenne pepper and cardamom to your food on a regular basis.
Water
Drink eight glasses of water (more if it's hot, you're exercising, or going through menopause) through the day. Gasping through a hot, sweaty commute then downing your daily quota in one go is all very well, but your body will pee most of it out rather than using it to good effect.
My 70/30 rule for glowing skin
A lifetime of deprivation is hardly going to spark joy, and in fact, denying yourself your favourite treat will probably mean you're more likely to splurge the second you get your hands on it! Aim to include foods from the shopping list above in your diet for 70% of the time, then give yourself permission to indulge in other foods for the remaining 30%
---
Extract from The Glow Plan: Face Massage For Happy, Healthy Skin In 4 Weeks, by Abigail James, Watkins Publishing, £14.99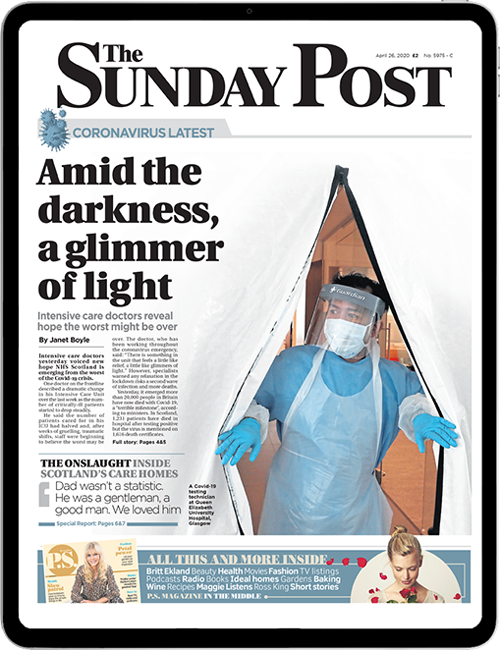 Enjoy the convenience of having The Sunday Post delivered as a digital ePaper straight to your smartphone, tablet or computer.
Subscribe for only £5.49 a month and enjoy all the benefits of the printed paper as a digital replica.
Subscribe