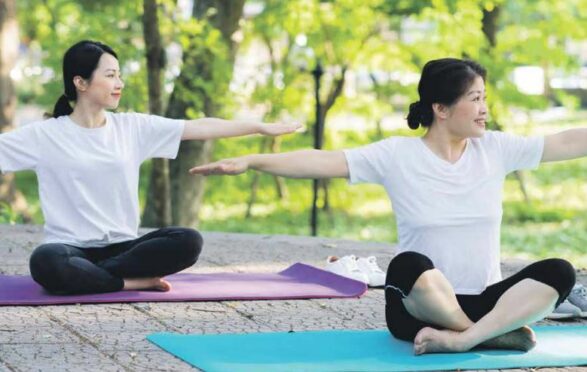 With an average life expectancy of 83.3 years according to World Health Organisation data, the population of South Korea is one of the healthiest in the world. In fact, South Korea's is the third most long-lived population behind only Japan and Switzerland.
Having grown up in America surrounded by her Korean mother's culture, Isa Kujawski has seen first-hand how a focus on health and wellness can improve everyday life. In her new guide, The Book Of Korean Self-Care, she outlines how the five core pillars of Korean culture can be beneficial to a long, happy and healthy life for everyone.
"The core pillars are beauty and spa, healing foods, traditional Korean medicine, nature, and mindfulness," explained Kujawski, who was also stationed in Seoul, South Korea, for two years while in the US Navy.
"More specific examples are consuming colourful foods, enhancing circulation through hot and cold temperatures, and spending time hiking in nature.
"Korean culture also embraces the principles of natural beauty and healing, which I think translates to their generally healthy lifestyle approach."
Self-care practices Kujawski explores include regular trips to jjimjilbang, Korean spa and bathhouses that are often open 24 hours because "rest and relaxation should not be bounded by time", and preparing meals according to obangsaek, the five-colour theory, which aims to make eating your five-a-day easier.
The five colours of obangsaek are blue, red, yellow, black, and white, and are designed to ensure your meals are varied and balance out the various organ systems of the body. Common green foods, for example, include cucumber and courgette, red is often peppers, white can be rice, onion and garlic, while black represents mushrooms and seaweed.
Kujawski, a functional dietitian nutritionist, explained: "I love consuming nutrient-dense foods and envision them nourishing me."
The secrets to a long life aren't just rooted in Korean tradition but in the beliefs and values of the younger generation, too. An increased focus on mental health has helped to normalise conversations about stress, depression and burnout, with newer concepts like "hitting mung" helping Koreans – particularly those living in busy cities – to relax.
"Hitting mung is the art of spacing out or reaching a state of blankness to provide temporary reprieve from the bustle of daily life," explained Kujawski. "Hitting mung can be instantly accessed by staring at a wall, looking at a nature scene or just plain zoning out. The act of hitting mung can calm down the nervous system, and in turn help lower anxiety, stress and blood pressure."
Around a quarter of the population of South Korea is Buddhist, so meditation is one of the country's most accessible forms of self-care.
Kujawski said: "A self-care ritual that I have been trying to incorporate more is letting go of the past and future and instead allowing myself to fully enjoy the present moment.
"Another example is salim yok, or forest bathing, which is the act of immersing oneself in nature. It is considered a medicinal practice due to its measured ability to help heal and calm the body. Research even shows that salim yok can help lower blood pressure, decrease stress hormones and boost immunity and mental health."
The Book of Korean Self-Care, CICO Books, £14.99, is published on Tuesday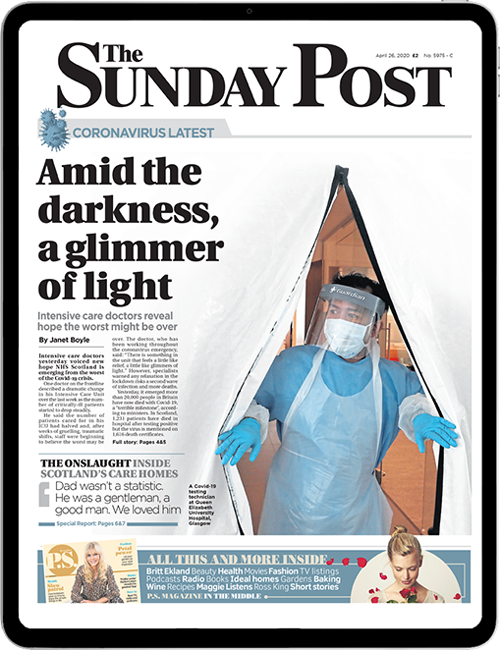 Enjoy the convenience of having The Sunday Post delivered as a digital ePaper straight to your smartphone, tablet or computer.
Subscribe for only £5.49 a month and enjoy all the benefits of the printed paper as a digital replica.
Subscribe