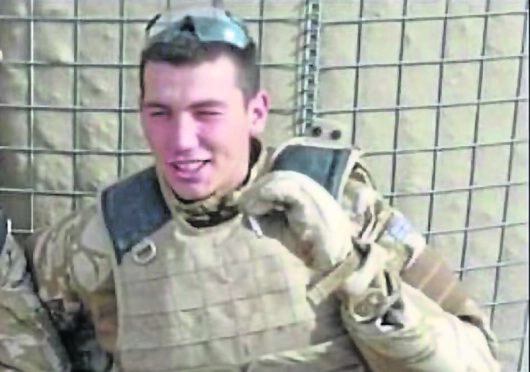 A soldier shot by a sniper in Afghanistan 12 years ago has become the last casualty of Britain's military intervention there after dying of his injuries.
Stuart Collins was 19 when he was paralysed from the chest down after being shot in 2009 and, after returning home to Motherwell, he had battled to learn to walk again. He died from medical complications from his injuries ten days ago.
His death came as the world prepared to mark the 20th anniversary of the 9/11 terror attacks that sparked the Afghanistan campaign. Britain's military mission there cost 457 British lives before forces were withdrawn last month. More than 47,000 Afghan civilians died during the 20-year war.
Yesterday, Collins' commanding officer, former Major General Charlie Herbert, said: "I directly attribute his death to the injuries he sustained in Afghanistan. It feels like Stuart is our final casualty of this campaign.
"As such, he will be particularly remembered as the final casualty at this awful time, as this campaign has come to an end. He was a typical young Scottish soldier who made the best of everything, made me laugh and will never be forgotten. His death should not go unnoticed."
A private with Royal Scots Borderers, 1st Battalion Royal Regiment of Scotland, he was taking part in a counter-insurgency and mine-clearing patrol near the town of Sangin in 2009 – when British casualties were at their highest – when he was hit by a sniper's bullet.
He was evacuated by helicopter to hospital in Camp Bastion and then to the UK where he fought to recover from his injuries and underwent operations and rehabilitation that allowed him to regain some movement in the lower part of his body.
Collins received a Certificate of Commendation, awarded by Joint Chief of Staff Air Marshall Sir Stuart Peach, for distinguished service in relation to his time in Afghanistan.
His condition deteriorated this year and he was admitted to Wishaw General Hospital last month but died 10 days ago. Herbert, his commanding officer in 1 Scots at the time he was injured, said: "Stuart was one of a band of very brave brothers who served in Sangin in 2009 and 2010 at the height of the war. He was an excellent young soldier who was at the forefront of the operations.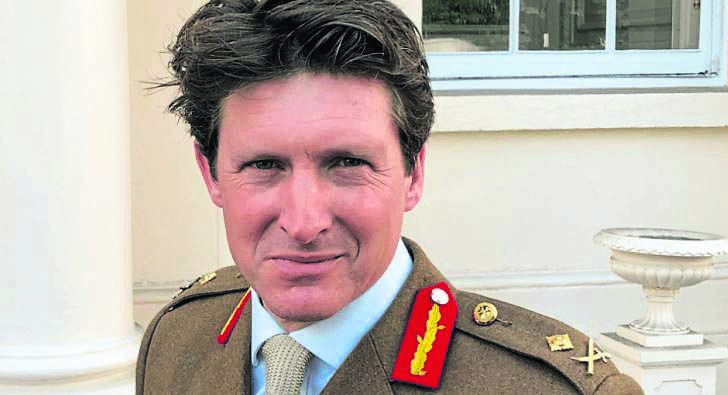 "He used the metal detector at the front of the patrol and it was one of the most dangerous jobs anyone had in Sangin.
"He was young and high-spirited, fun and full of good humour. Even when he was injured, and it was a life-changing injury, he never let the injury change his personality. He lived his life to the full and was into cars and fun people."
Herbert has strongly criticised the sudden Western withdrawal, describing it as a betrayal of the Afghan people and devastating for the families of British soldiers who died in the conflict.
Collins' platoon commander, former Captain David Clark, 39, said he had been one of the youngest in the platoon.
"I first met Stu during pre-deployment training including exercised in the UK and in Kenya and he made an impression on me even then. In Afghanistan, he was one of the youngest in the platoon but he fitted in very well with those around his age and with the older guys too.
"His sense of humour helped him considerably."
The private had been at the front of the platoon searching for improvised explosive devices when he was shot.
"The task was to find them and clear them from a busy route that was used by ourselves and by locals. It was extremely important work and obviously it's a very dangerous job, but he carried it out with such bravery," said Clark.
"We were deeply upset by his injury and now his death. We remain a tight-knit bunch and he will not be forgotten."
Former Sergeant Eddie Scott, one of the section commanders in Stuart's platoon, said: "I am from Hamilton and Stu was from Motherwell and we got on like a house on fire from day one.
"The tour was Stu's first of Afghanistan. It was a hard tour and I was so proud of the way he conducted himself. He was one of the best young soldiers I have had to command.
"When the chips were down and when morale was down he was the one with the banter who would get us smiling again and that was very important to us.
"We had a lot to deal with on that tour and his contribution was outstanding. He was a true Scottish warrior. It breaks my heart that he has succumbed to his injuries and passed away 12 years later but I can say with certainty he will never be forgotten."
Stuart is survived by his parents and two sisters. Former comrades have raised more than £2,800 on a JustGiving page to help his family.
An Army spokesman said: "Our thoughts are with the soldier's family and friends at this very difficult time, and with the Regimental family of the Royal Regiment of Scotland. We will forever be indebted to all of our brave service personnel who fought to eradicate the terrorist threat from al Qaida in Afghanistan."
Donate to the JustGiving page for Stuart's family here.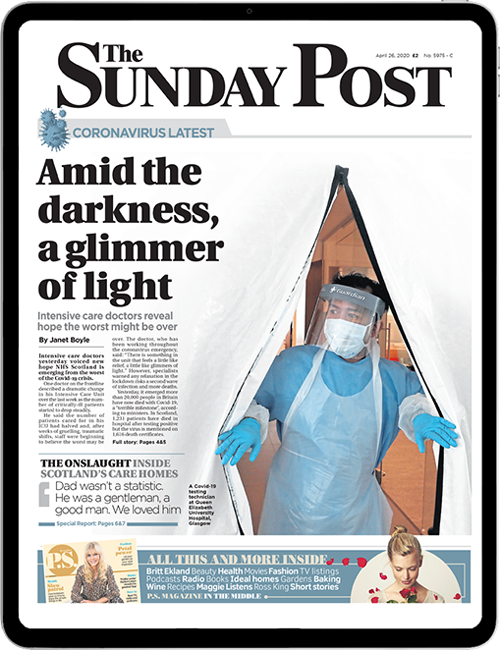 Enjoy the convenience of having The Sunday Post delivered as a digital ePaper straight to your smartphone, tablet or computer.
Subscribe for only £5.49 a month and enjoy all the benefits of the printed paper as a digital replica.
Subscribe