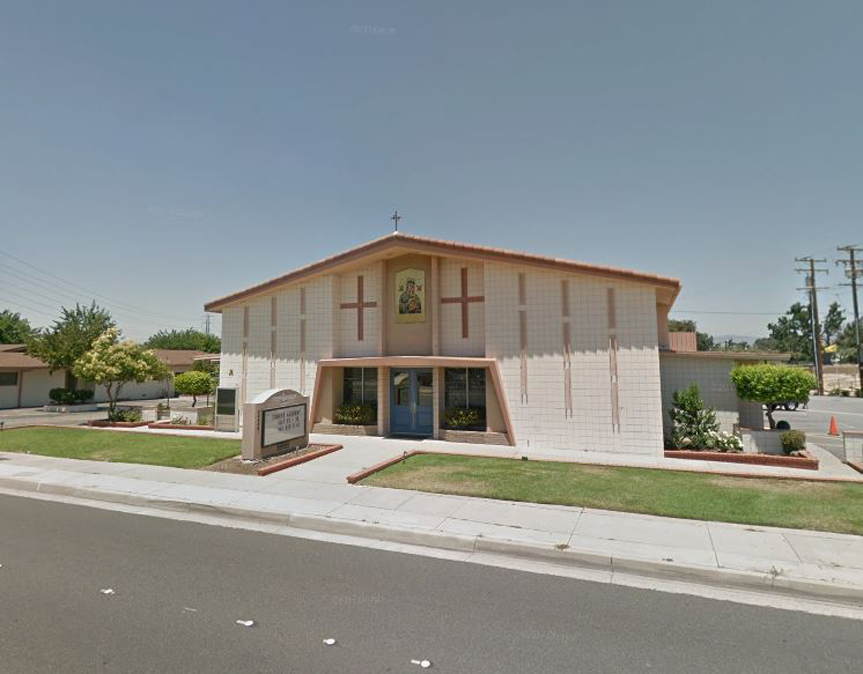 ALLEGATIONS of abuse have been made 126 times against Catholic priests in Scotland over the last 70 years, according to church documents.
However, the vast majority were not reported to police for years and only a fraction of those cases have ever been prosecuted.
Now campaigners are calling on Catholic Church leaders to publicly name all those who have had allegations made against them following the lead of the church leaders in the United States.
They have spoken out as we reveal how a Catholic priest accused of abuse in Scotland, where he had been moved around five parishes, was sacked only to find a new post in Los Angeles where he was later accused again.
The allegations made against Joseph Dunne in Scotland in 1988 were only reported to police in 2013 – 25 years after he was sacked.
Campaigners are demanding to know why police were not informed after the first allegations and why church authorities did not take measures to stop Dunne working anywhere else as a priest.
Father Gerry Magee, who has campaigned for justice for abuse victims, said: "If they'd reported every allegation of abuse against priests when they were first made aware of them, the church would not be in the state it is in today.
"Too much time and effort was spent protecting the institution rather than protecting vulnerable children and adults. There is ample evidence that 'problem' priests were moved about."
Earlier this year a University of Glasgow study of abuse in the Catholic Church between 1943 and 2005 found 59 complaints against priests.
The majority of complaints against priests were sexual, but they also included some physical, verbal and emotional abuse.
It also identified more than 320 complaints involving monks, nuns and religious orders – 257 concerning the Daughters of Charity, who ran the Smyllum Park orphanage which is part of the Scottish Child Abuse Inquiry.
Since 2006, when the church began compiling annual figures, 67 priests have been accused of abuse. All of the post-2005 allegations have been reported to police.
Last March, Father Paul Moore, aged 83, was jailed for nine years at Glasgow High Court for sexually abusing three children and a student priest in various locations in Ayrshire between 1977 and 1996.
Alan Draper, a former social work director and now of the In-Care Abuse Survivors network (Incas), said: "Until a light is properly shone on what really went on, and the church publicly names all those who have had credible allegations made against them as they have done in the US, the damage that has been done can never begin to heal."
But Mr Draper said little has changed for victims since he was first asked to advise church leaders almost 25 years ago.
He said: "While the church in Scotland is beginning to say the right words, it is their actions that matter and sadly very little has changed.
"The church is still listening to lawyers and insurance companies who tell them never to admit liability instead of acting like a Christian organisation and reaching out to victims."
Mr Draper said that he had handed all of the 22 files he had been given by the church on abuse cases to Police Scotland in 2013, including allegations of handicapped children being abused.
Despite repeated instructions from the Pope, the church in Scotland has never followed the example of the church in the US where hundreds have been named and shamed and hundreds of millions of pounds compensation has been paid to victims.
The Catholic Church in Scotland said: "Although we are unable to comment on specific cases involving living individuals, the Archdiocese of Glasgow takes all allegations of abuse extremely seriously.
"The Archdiocese reiterates its deep regret for suffering or harm that has been caused by abuse, or if, in the past, allegations of abuse have not been handled according to the highest standards.
"If anyone has knowledge of a priest, or any other church official, living or dead, who may have abused them or anyone else, they should come forward to speak with the safeguarding adviser at the Archdiocese or report the matter to Police Scotland".
A spokeswoman for Police Scotland added: "Police Scotland can confirm it received correspondence in 2013 and a thorough investigation was launched."
How priest sacked in Scotland found new church in California…before being accused again
His is just one name on a list of more than 200. Each one is a priest accused of abuse at Catholic churches in Los Angeles.
The list is one of dozens which the church publishes across the US as part of its response to abuse scandals, a response intended to offer clarity where once there was cover-up.
The entry runs to just 19 words: Dunne, Joseph; accused; diocesan; Accused of abuse of one person in 1993. Extern priest from Scotland working in Archdiocese.
But behind the cursory entry lies a tale of unanswered questions stretching back more than 30 years.
We can reveal today how Father Dunne was left free to work at churches in the US – less than two years after the Catholic Church in Scotland sacked him over child sex allegations.
The late Cardinal Thomas Winning – who dismissed him – chose not to call in police or alert Catholic churches elsewhere, meaning Dunne was able to work in LA, where he was subsequently accused again.
US church leaders only found out about his past in Scotland when they called his former bosses in Glasgow. Los Angeles police were involved but no charges brought.
Dunne, now 77, returned to Glasgow and was ordered never to work as a priest again – but still church authorities did not inform the police.
It was only in 2013 that they finally told police about Dunne, when they handed over a list of names of priests who had allegations of abuse made against them.
The allegations against him emerged when the Los Angeles Archdiocese published its list of priests accused of abuse. The Catholic Church in Scotland has never published such a list.
Dunne was moved around five different parishes in Glasgow after being ordained at Waterford Cathedral in 1975.
He first served as priest at St James's, Crookston, moving to St Lawrence's, Drumchapel until 1978, and then St Bartholomew's, Castlemilk, from 1980.
He was then sent to St Paul's, Whiteinch in 1985, and then to St Mary The Immaculate in Pollokshaws. In 1988 he was sacked. But he was given a "licence" to continue acting as a priest by the Archdiocese of Los Angeles in 1990 – where the second allegation, of molesting a schoolgirl, was made in 1993.
The church's own former abuse adviser, Alan Draper, said: "This is a deeply worrying case, and one which will have many asking where he went after Los Angeles, and did his pattern of alleged behaviour continue?
"The correct response now from the Church should be to encourage any alleged victims to come forward and report any allegations regarding Dunne.
"There needs to be a full investigation into why he was moved around so many parishes in Glasgow, and what he did once he left Los Angeles.
"The church has a clear responsibility to protect children, something they failed to do in
this case."
Dunne, who is thought to be living in his native Ireland but could not be traced for comment, is now being sought by lawyers acting for abuse victims in the US.
The Los Angeles Archdiocese admits providing Dunne with "temporary faculties" – a licence which allowed him to work as a priest, take confession and work with children.
The Archdiocese of Los Angeles say that they "were not aware" of the previous allegations against Father Dunne when he was granted this licence, and have now included his name in their official list of clergy who had "credible allegations of abuse" against them.
Adrian Alarcon, spokeswoman for the Archdiocese of Los Angeles, said: "Father Dunne was invited by the pastor to assist at Holy Angels Parish in Arcadia in late 1990 and continued in that capacity until summer 1991.
"The archdiocese was notified that he was ministering at that parish in March 1991 and he was granted temporary faculties until September 1991.
"Without permission from or notification to the archdiocese, Fr Dunne also spent time at Our Lady of Perpetual Help Parish in Santa Clarita from the summer of 1992 until January 1993."
Ms Alarcon added: "Father Dunne was accused of sexual misconduct of a female minor in January 1993 while he was still at Our Lady of Perpetual Help.
"He was removed by the parish and the archdiocese from any ministry when the allegation was received in January 1993."
Dunne is the second priest from the UK to turn up at the Holy Angels church after facing abuse allegations here. Father James Robinson fled to the US in 1985, while under investigation for sexually abusing boys in the West Midlands. He was later extradited, found guilty of abusing six boys and jailed for 21 years.
There is no known link between the two men.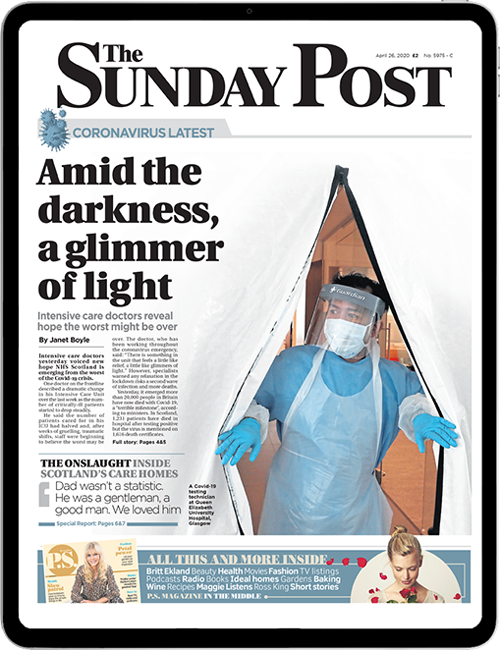 Enjoy the convenience of having The Sunday Post delivered as a digital ePaper straight to your smartphone, tablet or computer.
Subscribe for only £5.49 a month and enjoy all the benefits of the printed paper as a digital replica.
Subscribe