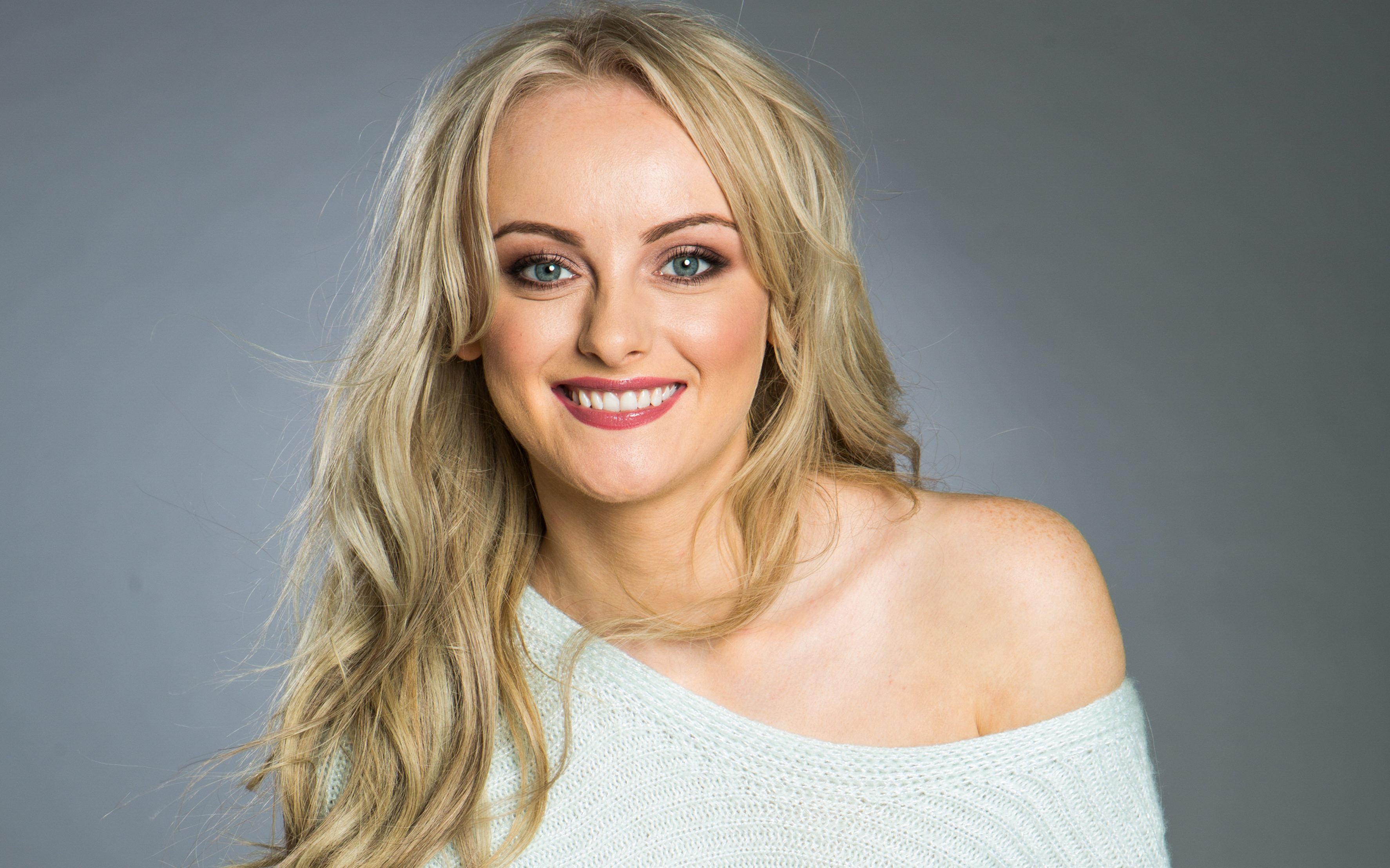 IT'S the storyline that has so gripped soap viewers it has left many in tears.
And Coronation Street star Katie McGlynn says she knows the impact her character Sinead's pregnancy cancer storyline has had, as she found herself crying while watching it, too.
Sinead was diagnosed with cervical cancer and refused the option of having an abortion to allow herself to get treatment, instead putting the unborn baby first.
"This has been such an emotional thing to do," Katie, 25, told iN10 ahead of this week's make-or-break episodes focusing on the baby's birth.
"When you have a story like this, you completely invest in it and people I've met have been getting so upset.
"For a lot of people things like this are real life and I've had a lot of people tell me that it's happened to their daughter or niece or whatever.
"I don't want them to get upset, but it is such a heartbreaking thing.
"Playing something like this, you really need to put yourself in the character's shoes.
"When I watched the episode where she is told she has cancer, I found myself crying.
"The nice thing is that people have generally said I've done it well.
"You come in and do the scenes and you think you've done them OK but you're not sure until you hear public reaction.
"It's such a sensitive subject and I've been worrying that I've not done a good enough job. I wanted to be sure I did it justice."
Tomorrow, with the oncologist saying the cancer has grown and immediate radiotherapy treatment is needed, Sinead has an emergency caesarean section with partner Daniel by her side.
But she collapses and with baby Bertie rushed away by nurses, Daniel fears he might be about to lose everything.
The Corrie writers researched the long-running storyline intensively, but Katie was also helped to do her own research.
She was put in touch with Pete Wallroth who founded the charity Mummy's Star after the tragic death of his wife Mair.
She had been diagnosed with cancer when 22 weeks pregnant and, despite treatment, passed away when their newborn baby Merlin was only two months old. She was just 41.
"Pete set up the charity to help women who are going through what Mair went through," said Katie.
"When I met him, at first I felt really bad for being there. He was telling me his story and I was so aware that I was an actress and I could come in, do a job and go home.
"Whereas for him it was real-life tragedy. But he said it was great that they'd be able to get a good reaction and raise awareness for the charity.
"I also spoke to a lady who had breast cancer while pregnant and had to have a caesarean, like Sinead. It was so useful being able to talk to her and ask her what she felt at different times.
"It really helped to be able to get a feel of it. And I've had messages from people who have said it's helped, maybe even to get smears.
"I just hope that it really is doing some good."
It's six years since Rochdale girl Katie first signed up for Corrie. The call came as a surprise as Sinead was very different from the sort of characters she'd played before, including bad girl Jodie on Waterloo Road.
"I usually did loud, rough characters and Sinead was a quite a sweet, timid Plain Jane at first."
Sinead has developed and evolved over the years and, says Katie, she has as well.
"I think it took time for Sinead and myself to find our feet.
"In a show like this you can come in with all guns blazing and you might not always get the best reaction as the audience don't know who you are.
"It took a while to become a part of things and for people to care about her.
"I think we have both grown up on the Street."
Sinead has been at the heart of some of the soap's biggest stories, like the mini-bus crash that resulted in fears that she might not walk again. And the whodunit of who pushed Ken Barlow down the stairs at his home.
But Sinead's cancer pregnancy has been the biggest so far.
While it has been a teary struggle on-screen, things are a lot happier off-screen for Katie, spending time with boyfriend Benjamin and savouring moments with her year-old niece.
Nights out with friends and boxset binges also help the chilling.
Although we know Katie so well from life in Weatherfield, she made her big breakthrough in the BBC's school-set drama, Waterloo Road,which was initially filmed in her hometown before production switched to Greenock.
Although moving to Scotland was less handy – "I could fall out bed and be in work when we were in Rochdale!" – she welcomed being north of the border.
"I ended up staying in Partick in Glasgow and I loved the whole thing," says Katie. "It's an amazing city with brilliant shopping and architecture.
"I called it home for quite a while – it felt much like Manchester – and there were more than a few big nights out in the city centre."
Katie was still studying for real while spending days on the school set.
But she admits acting is all she has ever really wanted to do.
"I think my Plan B would have been to go to university and study English literature," she confides. "When I was doing Waterloo Road I was adamant I had to get my A-Levels as I didn't know if acting was going to last.
"I remember having to get a taxi from filming big scenes to go and sit my exams."
Katie's performances may have brought plaudits – and tears – but with Sinead's future in the balance, she can't be sure of her own long-term future.
"I'm contracted well into this year but it is up in the air," she adds.
"Although I have to wait and see what happens, I quite like not knowing.
"With the nature of my storyline, I guess it's 50/50. Either way I'd be happy, though.
"I've really enjoyed my time on the Street and it'd be amazing if I got to stay as it is like a family here.
"But at the same time, as an actor, I'd love to go out there and see what there is.
"I like doing different things and it'd be exciting to see if I could play a different character again."
---
Coronation Street, ITV, Mon, Wed, Fri.