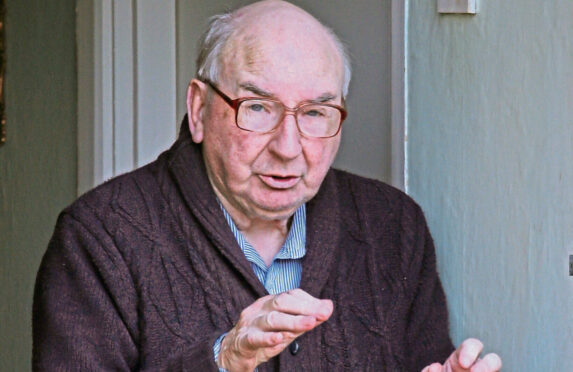 A victim of a former priest convicted of sexually abusing a young woman as he drove her to rape counselling has criticised the Catholic Church for allowing his offending to continue after she raised the alarm.
Father Joseph Dunne, 81, who was sacked as a priest in Scotland, indecently assaulted the woman on a number of occasions after befriending her in hospital in Ireland, where he now lives.
Now a Scottish woman who says she was assaulted when Dunne was a priest at St Paul's church, Whiteinch, Glasgow, in the 1980s has spoken of her anger that, after reporting his behaviour to the Archdiocese of Glasgow, her concerns were dismissed, with Dunne instead being moved to another parish. He was only dismissed after further complaints about his conduct involving two girls.
The woman, now in her 50s, said: "I am furious that he was moved on to assault more women. I was not strong enough to go to the police because I could not live through the humiliation of a court case. My family advised me not to. Instead, I reported him to the Archdiocese of Glasgow, and was dismissed. Joseph Dunne had a reputation for preying on women and he was moved on to other parishes where he continued to assault women.
"He offered me money to go on car trips, arranged tennis lessons with instructions to wear a short skirt and when I told my mother she shouted at him. 'Leave my daughter alone!' The woman added; "Other young girls were also subjected to this, and worse, and yet he was allowed to go on to carry out more abuse."
She spoke of her anger after Dunne was only given a suspended sentence for the offences in Ireland, saying: "He should have been jailed by the Irish courts. If only prosecutors had researched his background and seen his track record in Scotland and the USA."
In court earlier this month, Dunne admitted five counts of sexual assault but avoided a four-year jail sentence because the court heard he was the sole carer for his elderly sister. He was given a suspended sentence.
But the case was not the first time Dunne had faced allegations of abusing young women and girls.
Dunne was sacked by the Archdiocese of Glasgow in 1988 after complaints about his behaviour by two schoolgirls.
He moved to Los Angeles and established himself at two new churches, where he was later accused of inappropriate behaviour by two young parishioners.
After leaving Glasgow, and before moving to LA, Dunne returned home to Co. Offaly in Ireland. It was then, in 1989, that Dunne befriended a young woman who was a patient in a hospital he visited, where she was recovering from being abused by another person.
She was due to attend counselling, which was difficult for her to access due to her rural location, and Dunne offered to drive her to the Rape Crisis Centre. During several of those trips, Dunne indecently assaulted her.
After a number of assaults, the woman avoided Dunne, but forgave him after he apologised. He then assaulted her again.
She later wrote to her local bishop but heard no more until Irish police launched an investigation into Dunne in 2019.
In a statement to the court, she outlined the devastating effects Dunne's abuse has had on her life in relation to relationships, her mental health and employment. She said she feels she will grow old on her own as she can not trust anyone. Police Scotland was told about Dunne in 2013, and while an investigation was launched, no action was taken.
The Scottish victim added: "If police were told about him in 2013, why was no action taken to protect others?" She added: "This destroyed my trust in the Catholic Church." Sitting at Ireland's Central Criminal Court, Mr Justice Paul McDermott told Dunne his behaviour had been "shocking."
The Sunday Post confronted Dunne down at his home in Ireland in 2019, where he refused to speak to us, saying only: "I've done nothing wrong. My conscience is clear." Last week he again refused to speak to reporters.
The Catholic Church in Glasgow said Dunne now faces the ultimate sanction, to be struck off, laicised, which can only be done by Rome.
The Church said: "The Archdiocese of Glasgow welcomes the conviction of Joseph Dunne and hopes that this will give some comfort to the woman who has been the victim of his abuse."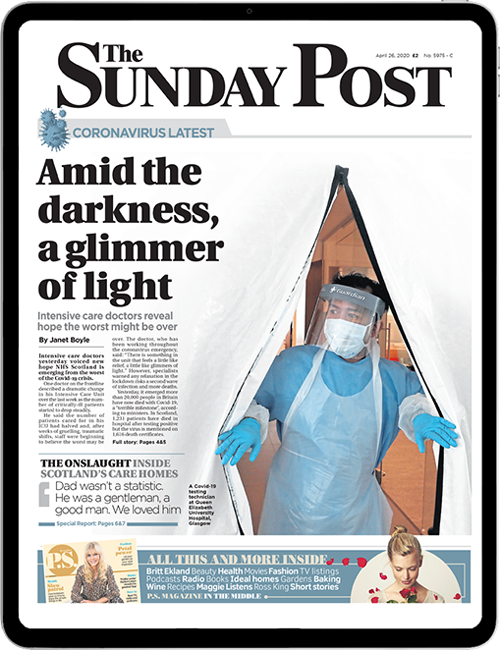 Enjoy the convenience of having The Sunday Post delivered as a digital ePaper straight to your smartphone, tablet or computer.
Subscribe for only £5.49 a month and enjoy all the benefits of the printed paper as a digital replica.
Subscribe