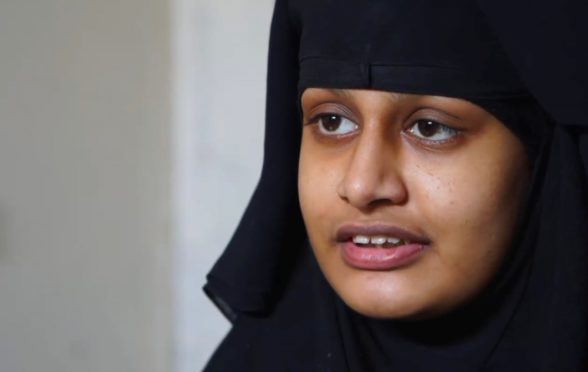 Four years ago 15-year-old Shamima Begum quit her Bethnal Green school with two fellow pupils and headed to Syria, where she joined Isis.
Now she's just had a baby in a refugee camp, Isis is on the run in Syria, and Shamima wants to return home. Last week Home Secretary Sajid Javid said she can't, and he's taken away her British passport.
So is he right? What should happen to Shamima?
For many, the gut reaction is simple: She's made her bed, now she should lie in it. Shamima's own statements from the refugee camp don't help – she doesn't look very sorry and she still seems like a terrorist.
So why should Britain rescue her from the consequences of her actions?
I think this reaction is a mistake, and Mr Javid has made the wrong decision going along with it.
Remember those pictures of Shamima and her friends making their way through Gatwick Airport on their way to Syria?
I got so interested in why a teenage girl would join Isis that I decided to write a drama for BBC Radio 4 about it. Then I produced a follow-up where my jihadi bride wanted to come home. This week I feel like I'm watching those stories come to life.
Shamima and her friends looked pretty normal in those pictures but what idiots. Joining Isis? A fundamentalist terrorist organisation that wants to destroy the West?
But they were 15 years old, they were vulnerable teenagers who were groomed online by an extremely nasty and sophisticated organisation.
During my research I've seen some of the propaganda Isis put out and it's very manipulative.
Many of us make mistakes when we're 15, misjudge situations, trust people we shouldn't. Being an idiot at 15 is something you should be able to come back from.
So what's Shamima done since she went to Syria? What crimes has she committed? We have a pretty good idea of what the last four years have been like for her. She had an arranged marriage to a Dutch jihadi.
One of the two friends she went out there with was killed. She's had three babies and lost two of them. Her first son died three months ago, and her daughter last month, as Isis's caliphate crumbled and Shamina couldn't get enough food and medicine to keep her children alive. Then she fled, heavily pregnant. Her third child has just been born in the refugee camp.
Unlike the men who've left Britain to join Isis, Shamima won't have committed any violent crimes or taken part in any fighting.
Isis is not an equal opportunity terrorist organisation. In Syria, the women stay at home, keep house and raise the next generation of jihadis.
But that doesn't mean Shamima is innocent. We know she joined a proscribed organisation. It's illegal to be a member of Isis. Many female Isis members are very involved in spreading hatred and recruiting new members online. We don't know if Shamima was; it seems likely.
If she is allowed back to Britain, she won't get off lightly. Tareena Shakil, a jihadi bride who came home, is currently serving a six-year sentence for joining Isis and encouraging acts of terrorism.
But there's a more important thing to worry about than what this is like for Shamima. The Home Office said its priority is the "safety and security of Britain and the people who live here".
Are we safer with Shamima in a refugee camp in Syria than back in Britain? If Shamima is out there, she can still be a danger to us.
Aqsa Mahmood – the Glasgow girl who went out to join Isis in 2013, is suspected of helping radicialise Shamima and her friends online from Syria.
If there's a wasp in the room I want to be able to see it. It'll be much easier to keep tabs on Shamima and stop any future involvement with Isis if she's back in Britain. If we leave her and others like her to rot in Syria, aren't we creating a terrorist super-training camp? It would only take one to slip back here unnoticed for carnage to follow.
Even when she's not in prison the security services have a range of ways of controlling her, from electronic tagging and supervision to bans on internet use. There's also a good chance they could de-radicalise her.
When I was researching my jihadi drama, I met with someone who's involved in Channel – the government programme working with extremists. They told me it's very hard for women to get out, because their lives are so controlled under Isis – at the time 400 people had come back but only 15 were women. They told me there are various "exit points" where women will experience something that might push them away from Isis and one of them is experiencing bereavement, another is having a child.
Right now Shamima still talks like she believes the poisonous rhetoric of Isis, but she may just be frightened of reprisals from other jihadis while she's in Syria.
She has lost two children, seen the Isis caliphate crumble around her, is frightened and vulnerable, and has got a new baby. A Channel intervention provider might be able to turn her around.
But there's a bigger picture. Shamima has lost her British citizenship because her parents are from Bangladesh. What message is the Home Secretary sending out when he says Shamima isn't British any more?
Mr Javid wants to look tough on terrorism. But that tough talk might hurt more than it helps. There's a generation of young Britons, the sons and daughters of immigrants, growing up here and we need to keep them safe. We need to make them feel they're part of this country's story and that they're not second-class citizens.
Mr Javid is saying if you do something bad and your parents are born in Britain you're still one of us, but if you do something bad and your parents are foreign, then you're not British any more.
You might be born here, you might speak only English, you might never have even visited the country your mum and dad are from, but we're throwing you out.
Isis's poisonous propaganda says there is no equality in the West.
It's a terrible own goal if Sajid Javid is backing that up, instead of proving it wrong.
Clara Glynn's radio drama The Return is available on the BBC iPlayer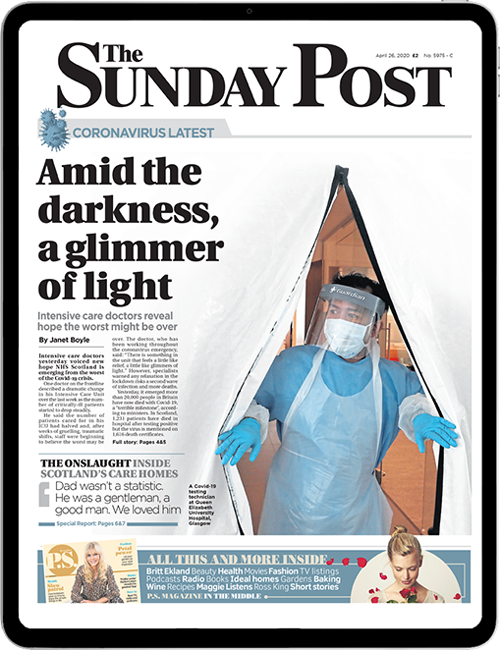 Enjoy the convenience of having The Sunday Post delivered as a digital ePaper straight to your smartphone, tablet or computer.
Subscribe for only £5.49 a month and enjoy all the benefits of the printed paper as a digital replica.
Subscribe