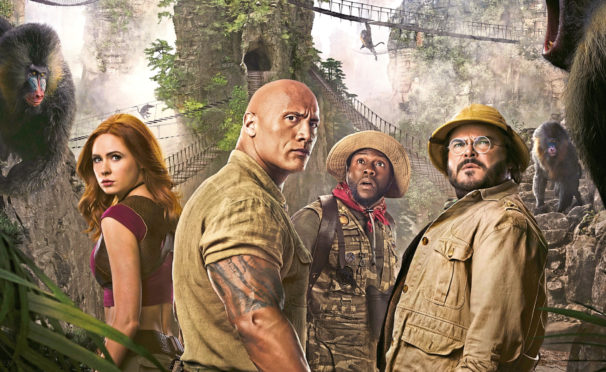 If the latest Jumanji movie does as well as its predecessors, there may be many more levels to come.
Jumanji: The Next Level is the third entry to the Jumanji franchise, after the original Jumanji in 1995 and 2017's Welcome To The Jungle.
It feels like a million years ago that the late, great Robin Williams starred in the first movie, and the tale of players getting trapped inside a board game with special powers has proved popular and enduring.
These days it's Dwayne Johnson and Jack Black who help carry it, with substantial support from former Doctor Who star Karen Gillan and comedian Kevin Hart.
This addition to the series sees Spencer, played again by Alex Wolff, repair the Jumanji video game in his grandfather's basement, having kept the pieces.
When his friends come round, they discover that he's missing, the game is running and there's only one thing for it – they have to enter the game themselves to locate and save him.
Before they can choose avatars and go in, his grandfather, Eddie, and his pal Milo Walker are sucked into the game.
Danny DeVito plays Eddie to perfection, as only he could, while Danny Glover is Milo, the ideal foil.
Invernesian star Gillan is Ruby Roundhouse, the avatar of Martha, one of Spencer's friends and his love interest.
A fearsome commando with specialist martial arts skills who is ferocious with a nunchuck, she steals many a scene as the fun heats up.
It's amazing that the 32-year-old can star in films at all, let alone as such outrageous characters. As a kid, she was no extrovert.
"I was one of those weird children that just couldn't talk to people," Karen admits, "so I kind of had to make myself be not like that, because I knew it was going to hinder me."
Dwayne Johnson is a hulk of man and took inspiration from other cinema giants.
"The men I idolised built their bodies and became somebody, like Sylvester Stallone and Arnold Schwarzenegger," he points out. "And I thought, 'That can be me.'
"So I started working out. The funny thing is, I didn't realise back then that I was having a defining moment."
The 4ft 10in DeVito, who has just turned 75 and is 19 inches shorter than Johnson, made his name originally with the Oscar-winning One Flew Over The Cuckoo's Nest, 44 years ago.
The TV hit Taxi, of course, ensured his face was rarely off our small screens, too.
Keeping things varied, he reckons, is a good way to keep his life and career from going stale.
"I don't think I've been bored, ever," he says. "I've always been working on two or three things at a time.
"Whether it was in the early days or whatever, I was always working on something.
"I think Taxi is one of the seminal great shows that was ever made on television. I mean the story and those characters, that's what makes a great show. It's the characters, and I always fell in love with the characters."
Despite being the perfect Spencer, Alex Wolff admits to being anxious and jittery about what his next job will be.
"Every single movie I go up for, I'm just checking the phone to see if the email's come in, to see if I got the part, which makes me more anxious."
Jumanji: The Next Level is in cinemas on Friday December 13.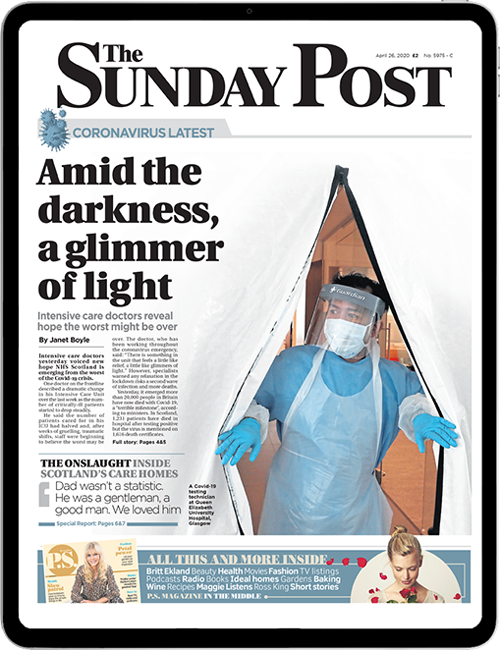 Enjoy the convenience of having The Sunday Post delivered as a digital ePaper straight to your smartphone, tablet or computer.
Subscribe for only £5.49 a month and enjoy all the benefits of the printed paper as a digital replica.
Subscribe