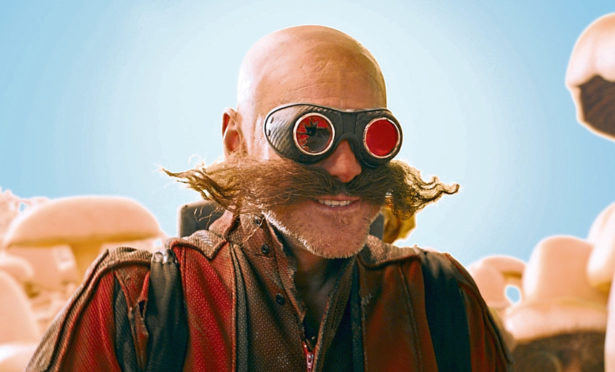 Jim Carrey certainly loved making his latest movie Sonic The Hedgehog – it's not even out yet and he's keen to make another.
A star of more comedy movie hits than you can shake a stick at, the 58-year-old wasn't sure how it would work out, making a cinema version of a video game.
In the end, he was enthusing: "I wouldn't mind going to do another Sonic The Hedgehog movie because it was so much fun, first of all, and a real challenge to try to convince people that I have a triple-digit IQ."
Of his character, Dr Ivo Robotnik, he reckons: "There is so much room, you know, Robotnik has not reached his apotheosis."
Robotnik is the boffin scientist and inventor who wants to take control of Sonic and use his superfast powers to give himself total world domination.
Voice star Ben Schwartz did his parts with the help of facial motion capture, cameras and scanners digitally converting his real facial movements to go with what Sonic is saying, and this aspect is very convincing.
Critics, in fact, have been very impressed by how the title character looks, very close to the much-loved original.
And when you have a proven talent like Carrey as co-star, you're surely on to a winner.
All of which will come as a great relief to Paramount, who were stunned when the first trailer in November last year was met with negativity over the appearance of Sonic The Hedgehog.
Back to the digital drawing board they went, and a redesign seems to have done the trick. In fact, when a new trailer was shown later in November, it got lavished with praise, specifically for the tone, the humour, and Sonic's similarity to the way he looked in the classic games.
The story itself sees Sonic team up with Tom Wachowski, an ex-San Francisco Police Department officer who is now sheriff of Green Hills.
He is only too keen to help Sonic take on the horrible Robotnik, as is his wife Maddie Wachowski.
The trio have to contend with Stone, a corrupt government agent who is a friend and accomplice of Robotnik.
Kids of all ages will love it, of course, whether they were fans of the games or not, but anyone who likes a laugh and the madcap Carrey style will find it worth a watch – and they'll probably hope Jim really does go on to make a second Sonic movie.
One thing's certain – he won't be doing it for the money, as he pays scant regard to the financial side of his career. Carrey reckons money and fame are not what life is all about.
"I think everybody should get rich and famous and do everything they ever dreamed of," he says, "so they can see that it's not the answer."
Making people laugh is much more important.
"My focus is to forget the pain of life. Forget the pain, mock the pain, reduce it. And laugh!"
His mother and father gave him much of his life philosophy.
"I got a lot of support from my parents," he admits. "That's the one thing I always appreciated. They didn't tell me I was being stupid. They told me I was being funny."
And judging by his many great movies, and this latest one, they were spot on.
---
Sonic The Hedgehog is out on Friday February 14.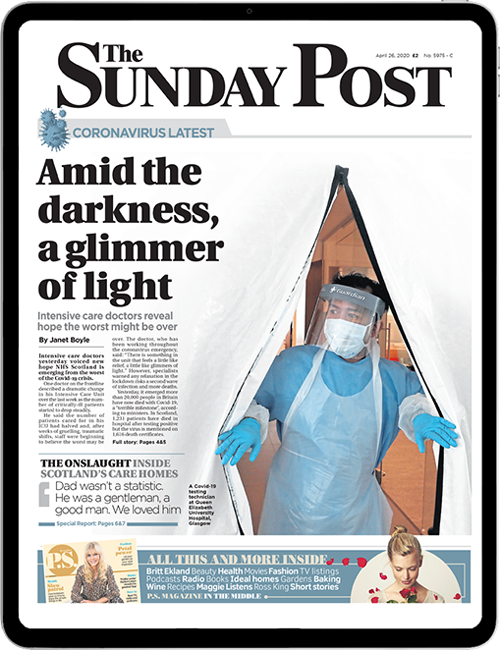 Enjoy the convenience of having The Sunday Post delivered as a digital ePaper straight to your smartphone, tablet or computer.
Subscribe for only £5.49 a month and enjoy all the benefits of the printed paper as a digital replica.
Subscribe