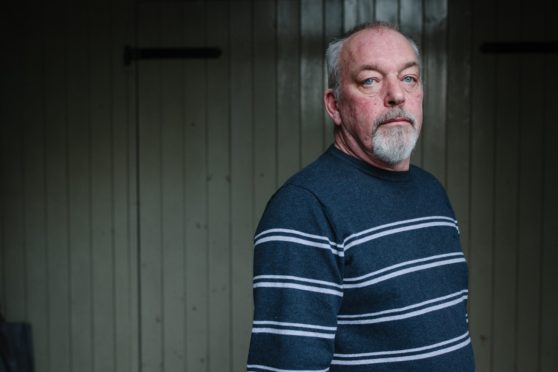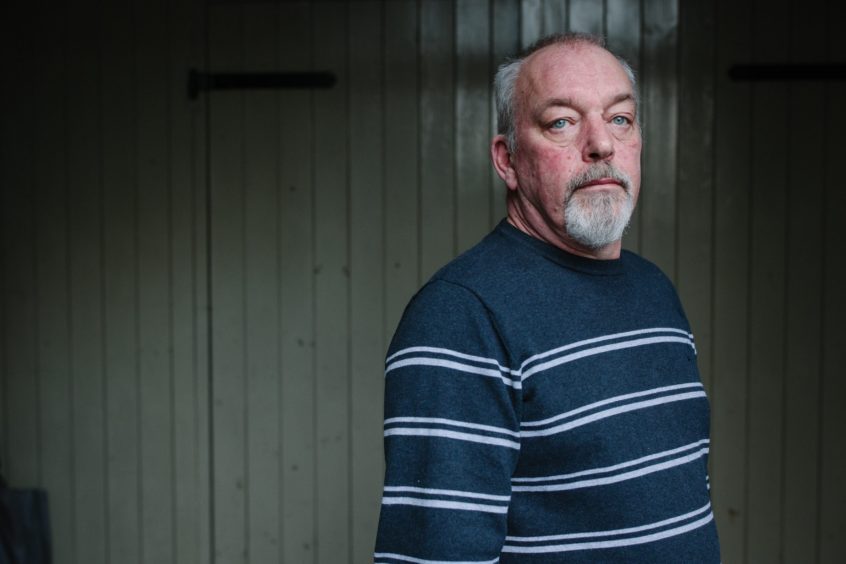 Politicians say the Crown Office is shirking responsibility after blaming police for an innocent man being locked up for four days.
We told how Gary Webb, who has no criminal convictions, was handcuffed and put in a cell after detectives turned up at his house with a warrant for a different person. Gary, 60, was taken to court the following day before being sent to Addiewell prison after police told the procurator fiscal he was the suspect, despite him having different fingerprints, no tattoos like the suspect, and his passport proving his identity.
When asked about the case, the Crown Office blamed Police Scotland, but MSPs say questions remain and ask why the Crown insists there are no lessons to be learned despite a fiscal at Hamilton Sheriff Court asking for the wrong man to be jailed.
They also question why none of the officers involved were charged with criminal neglect of duty and attempting to pervert the course of justice.
Mr Webb complained to police over his ordeal. Police Scotland initially classified his case as a "quality of service" issue and dismissed his complaint. It was only when he contacted the Police Investigations and Review Commissioner (PIRC) that the officers involved were arrested.
In January we revealed how Police Scotland has now paid Mr Webb, of Gatehouse of Fleet, Kirkcudbrightshire, a six-figure sum in damages over his wrongful arrest in April 2015.
Victim of mistaken identity breaks silence, claiming Police Scotland detectives knew they were sending the wrong man to prison
The Crown Office and Procurator Fiscal Service (COPFS) said: "The decision to grant bail or not is a matter for the sheriff based on the available information from the Crown and defence agents. It is a matter of public record that Police Scotland were responsible for the information provided in this case. No complaint has ever been raised about the role of COPFS. No systemic issues have been identified or concerns raised about the integrity of the process at COPFS."
He added: "The Police Investigations & Review Commissioner submitted a report in relation to five officers, containing allegations of criminality. After careful consideration of the facts and circumstances, Crown counsel instructed there should be no proceedings at this time."
Colin Smyth, Labour MSP for South Scotland, who is to meet Gary to discuss his treatment, said: "The experience Mr Webb faced was appalling and has had a traumatic impact on him.
"The original decisions to relentlessly pursue him – in the face of overwhelming evidence police had the wrong man – have been exacerbated by the lack of action since.
"The Crown don't appear to accept any responsibility despite the fact they made the formal request that Gary was remanded in custody. They say this was based on what police told them yet won't release that information. Surely they need to review how they make such decisions .
"If the Crown Office are clear that police were to blame for this debacle then it is worth asking why the Crown Office subsequently decided not to prosecute any of the officers involved."
Scottish Conservative Shadow Justice Secretary Liam Kerr said: "It's disappointing the Crown Office isn't taking some responsibility for this fiasco. They should front up, sincerely apologise to this man, and admit lessons could and should be learned to avoid a mistake like this ever being repeated."
In January, Police Scotland Assistant Chief Constable Alan Speirs said: "Following the conclusion of legal proceedings we will seek to discuss these matters with Mr Webb and offer an unreserved apology."
---
Police complaints review to probe mistake
The way Police Scotland dealt with Gary Webb's complaint after he was wrongly locked up will be examined by former Lord Advocate Elish Angiolini.
Mr Webb was sent to prison after police briefed a procurator fiscal that he was someone else.
Despite the error, which cost police a six-figure sum in damages, the force categorised Gary's complaint as "quality of service" and rejected it.
It was only when he complained to police watchdog PIRC that five officers were investigated and later arrested.
Dame Elish is currently conducting a review into police complaints handling and The Sunday Post understands Mr Webb's experience will feature in her research.
The Scottish Government said: "It is intended to publish the final report of the Independent Review this autumn.
"The consideration of specific complaints and investigations will not form part of the review beyond informing an overall assessment of the efficacy of current systems.
"The review is seeking evidence from a number of members of the public regarding their experience of complaints handling, investigations and misconduct."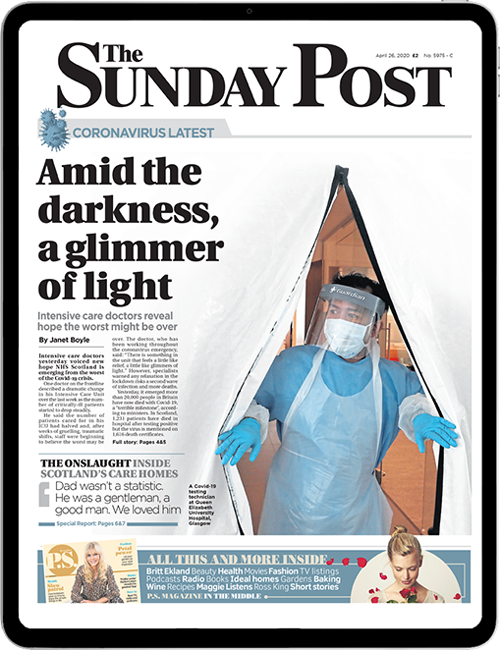 Enjoy the convenience of having The Sunday Post delivered as a digital ePaper straight to your smartphone, tablet or computer.
Subscribe for only £5.49 a month and enjoy all the benefits of the printed paper as a digital replica.
Subscribe