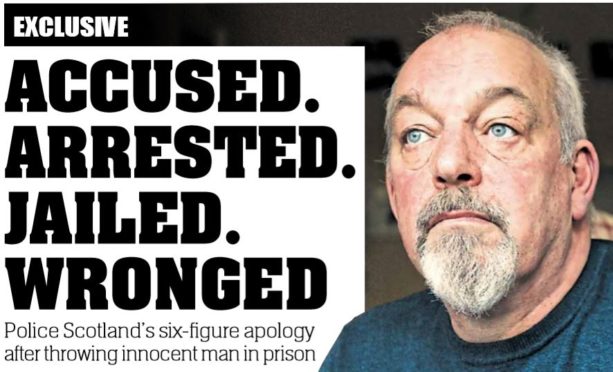 An innocent man has been paid more than £100,000 by police after he was arrested and held behind bars for four nights despite his fingerprints proving detectives had the wrong man.
We can reveal the payout to Gary Webb as the Crown Office confirmed none of the five officers linked to the arrest and an alleged cover-up will face prosecution.
The 60-year-old former timber yard manager, who has no criminal record, was arrested by detectives who went to his home to serve a warrant on a completely different person. He was handcuffed, driven across the country, held in a police cell overnight, appeared in court, and spent three nights on remand in prison before being freed without apology or explanation.
Yesterday, speaking publicly about his ordeal for the first time, Mr Webb said he thought he was going insane as his protestations of innocence were ignored, adding: "Everything that happened goes against all reason, common sense and decency. Where do you go when you're trying to get justice against the justice system?
"My life has been trashed. Completely trashed."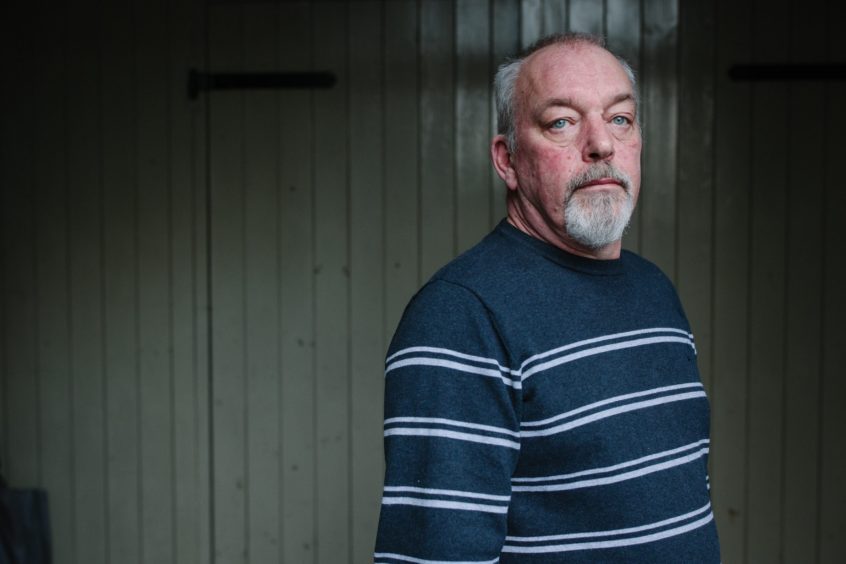 After his release, Mr Webb, of Gatehouse of Fleet, Kirkcudbrightshire, made a formal complaint for wrongful arrest but, after two years, an internal police investigation rejected his complaint and recorded it as a "quality of ­service" issue, the least serious type of complaint.
He then contacted the Police Investigations and Review Commissioner (PIRC), the police watchdog, who ordered the arrest of five officers and reported them to the Crown Office over allegations of criminal neglect of duty and attempting to pervert the course of justice.
We can reveal today that, following an investigation lasting more than two years and almost five years after Mr Webb's arrest, none of the five will face prosecution.
Three have now retired and Police Scotland refuses to say whether any of the officers have faced, or will face in the future, any disciplinary action.
In a further development, one of the officers is now suing PIRC over his arrest by their investigators.
TIMELINE
Mr Webb's ordeal first emerged when Kate Frame, the then PIRC, revealed her grave concern over his arrest and the handling of his complaint in an interview with The Sunday Post. She later told Holyrood's justice committee the force's response to Mr Webb's complaint "suggests an endeavour to keep those matters hidden" and said the case was "an illustration of Police Scotland's unwillingness to recognise serious failings".
Now Mr Webb's lawyer and ­members of Holyrood's justice committee, are calling for an inquiry.
Gordon Dalyell, a partner at Digby Brown Solicitors, said: "The arrest and continued detention of Mr Webb was nothing short of outrageous.
"The life of an innocent man was ruined because of the deliberate and malign actions of police officers.
"I would like to think an inquiry will occur in due course to ensure innocent people are not illegally detained and Police Scotland staff who act illegally will be held accountable."
Scottish Conservative shadow ­justice secretary Liam Kerr said: "There still appear to be unanswered questions.
"It's essential there is more ­transparency around the case, so the public can be reassured there will be no recurrence.
"We need to know why this ­happened, why it went on so long and why a resolution has only been found several years later."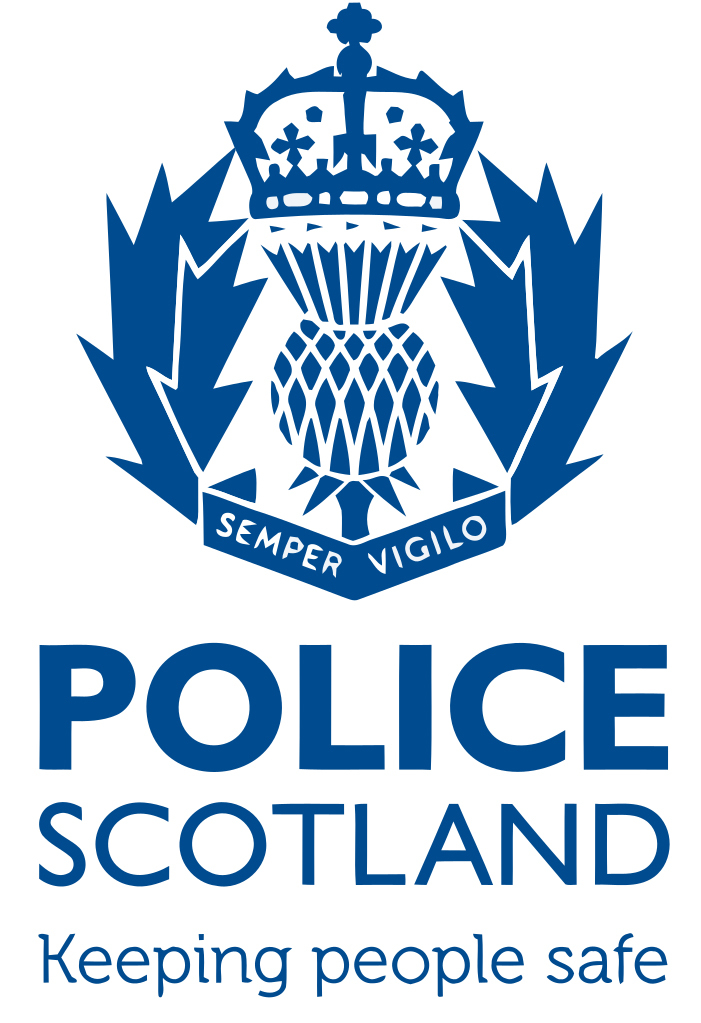 Scottish Green's justice spokesman John Finnie said: "It's entirely right that Mr Webb received damages for the double nightmare of being wrongly arrested then locked up in a prison.
"It's vitally important the police learn from this case and I can only hope Mr Webb has been able to get on with his life following the unnecessary trauma he faced."
The case sparked an angry exchange between police and PIRC after it was referred to at a justice committee meeting in November 2018. Discussing how police deal with complaints, then PIRC Ms Frame told the committee: "Recently we have seen some evidence of serious criminal allegations that have been inappropriately recorded."
She added Mr Webb had come forward seeking a complaint handling review, adding: "Had the complainer not had this option we would have been none the wiser."
It prompted a response from Police Scotland's internal discipline head, Assistant Chief Constable Alan Speirs, that the case was "indicative of the transparency of a process that has facilitated further inquiry".
But Ms Frame responded: "The circumstances of this case resulted in a member of the public being unlawfully detained for a number of days and adequately exemplifies both inappropriate recording of a complaint and significant inadequacies by Police Scotland in how the complaint was dealt with.
"It is in fact an illustration of Police Scotland's unwillingness to recognise serious failings…to address matters and suggests an endeavour to keep those matters hidden."
Yesterday, ACC Speirs said: "We recognise the significant impact this incident and our poor initial response had on Mr Webb and, following the conclusion of legal proceedings, will seek to discuss these matters with him and offer an unreserved apology.
"Our officers and staff work with commitment and professionalism day in, day out, to provide a high-quality policing service for the public. When learning opportunities are identified, Police Scotland is committed to supporting officers and staff who have acted in good faith. We will not comment on internal misconduct matters."
The Scottish Police Federation said: "We continue to support all five officers including in relation to current litigation regarding the PIRC over this case."
PIRC said: "We were instructed by the Crown Office and Procurator Fiscal Service (COPFS) to investigate allegations of criminality against a number of police officers.
"Following the conclusion of our investigation, we submitted a full prosecution report in July 2019 to the COPFS containing evidence and findings in relation to five of the officers. Any decision on whether to take further action is a matter for the COPFS."
PIRC added it was aware of a legal case by one of the officers against it: "We are aware of an action and will defend it vigorously."
The Crown Office said: "After careful consideration of the facts and circumstances of the case, Crown Counsel instructed there should be no proceedings taken at this time.
"The Crown reserves the right to proceed in the future should further evidence become available."
---
Watchdog: Who polices the police?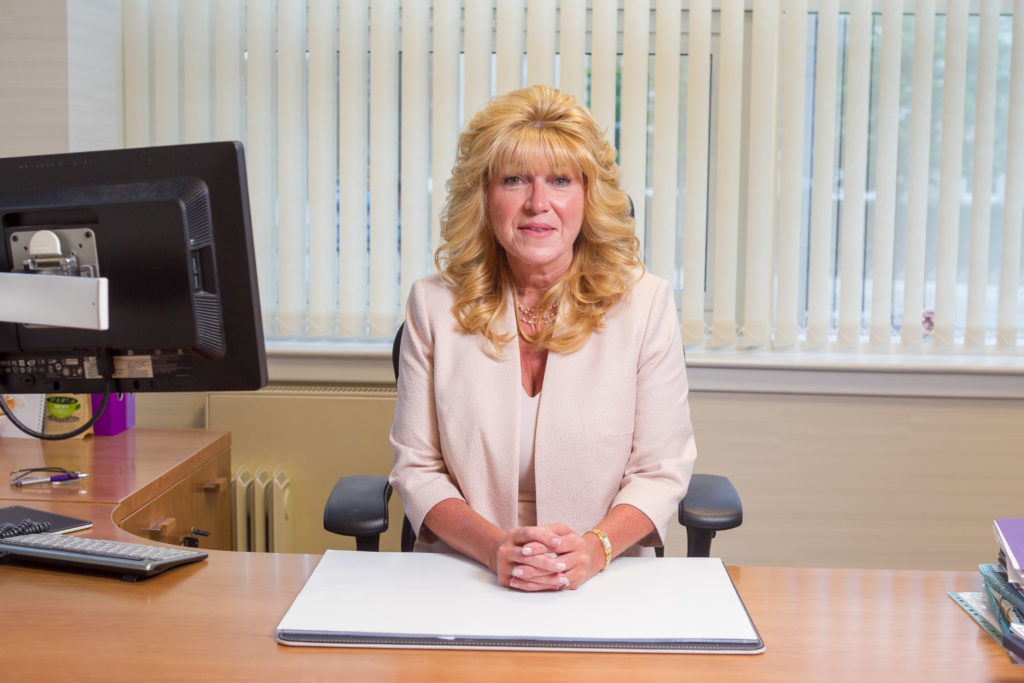 The wrongful arrest and detention of Gary Webb was raised by Scotland's police watchdog as she called for a review of how complaints against officers are investigated.
In her only press interview, the then Police Investigations and Review Commissioner Kate Frame told The Sunday Post: "There is a discussion to be had about whether the police should investigate themselves.
"I think that, from the public's position, they would feel an independent investigation would be preferable."
Ms Frame, who stepped down last year, spoke out amid mounting concern around the rigour of Police Scotland's internal investigations.
Her interview in June 2018 came after an English chief constable brought in to investigate a spying scandal at Police Scotland said he had found ineptitude, incompetence and reckless decision-making in the force's Counter Corruption Unit, which was then in charge of internal investigations, but that he had been blocked from pursuing a full investigation.
She refused to discuss individual cases but revealed there had been a number of cases when serious allegations against officers had not been passed to prosecutors in time for an independent probe.
Recently, MSPs voiced concern that a report into an alleged cover-up of potentially-criminal chaos at an undercover unit, which was run by the now-defunct Scottish Crime and Drug Enforcement Agency, was in itself a cover-up.
Without naming him, Ms Frame said Mr Webb's arrest was one of the most significant complaints her team had ever investigated.
---
'In 45 years, I've never heard of anything like this'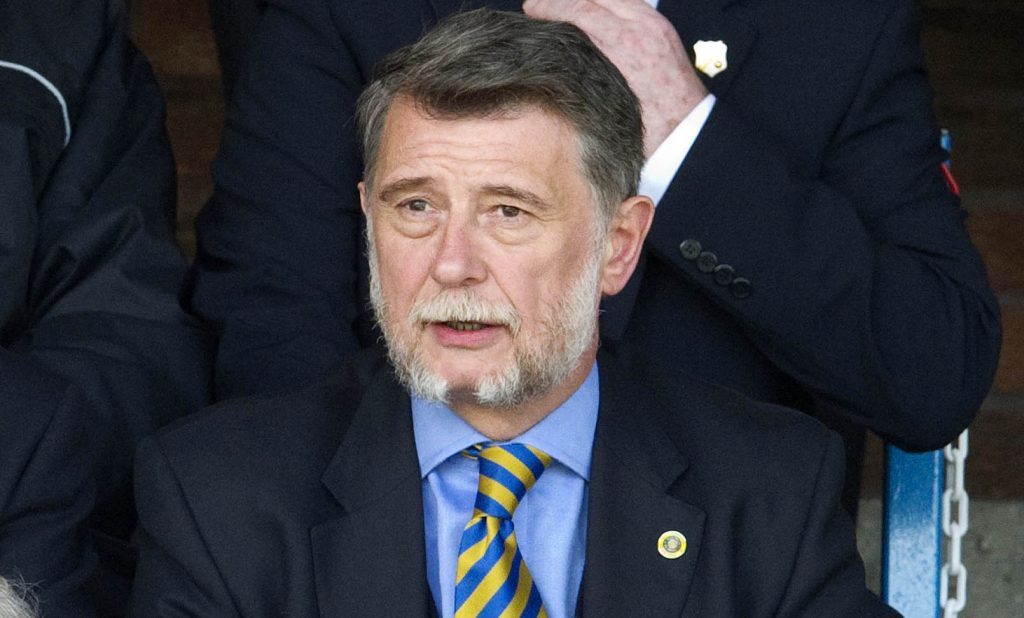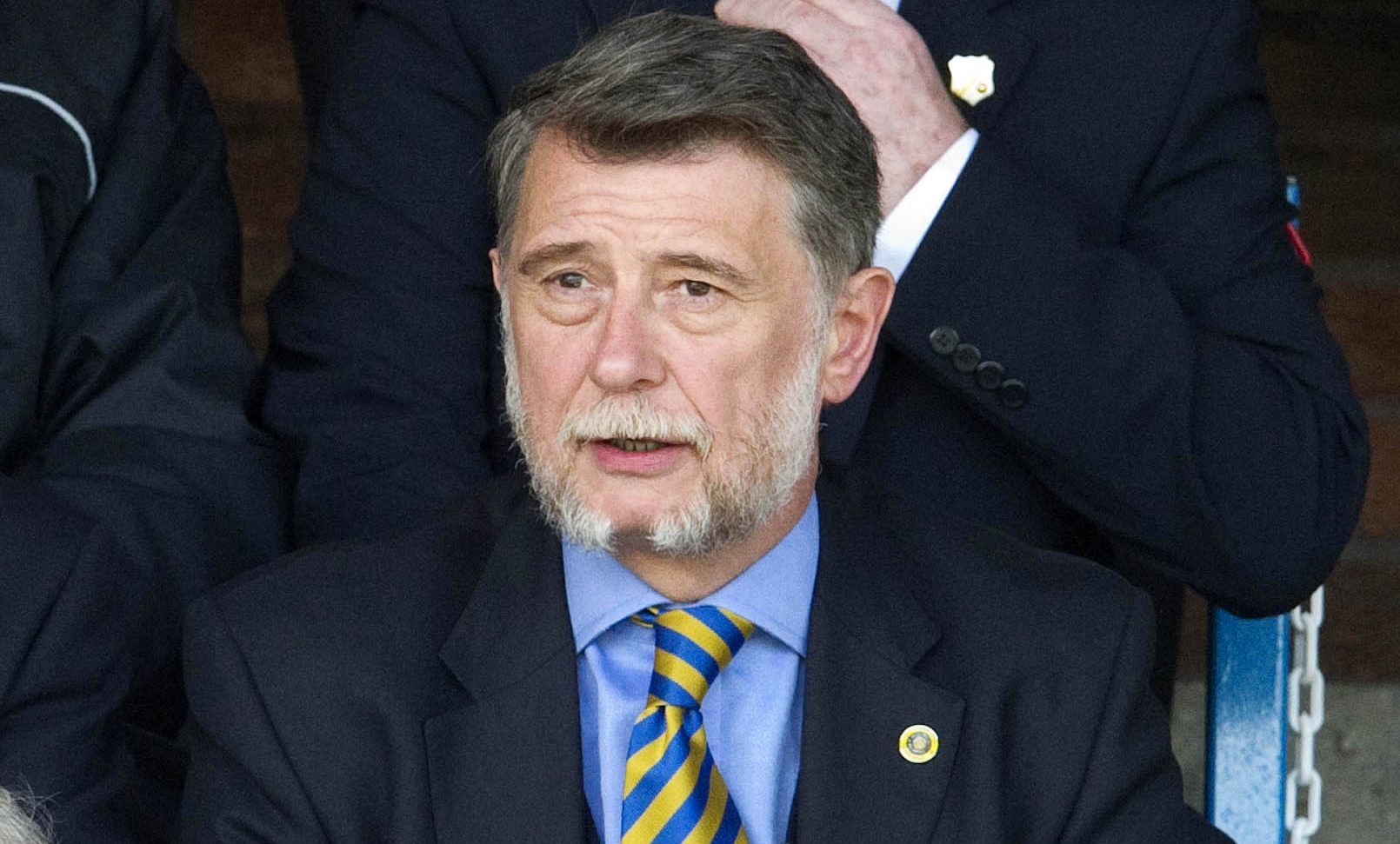 Donald Findlay QC, one of Scotland's leading criminal lawyers, said: "I almost don't know where to start with this. It's extraordinary. It's inconceivable this could have happened.
"You cannot detain people unless you have a sound basis. The whole thing appears wrong from start to finish.
"The state cannot go around locking people up unless there is a proper legal basis.
"If you start giving the state the power to lock people up without good reason you are heading down a very dangerous road.
"The police have made a catastrophic blunder but, if you make a mistake, even a catastrophic one, you can't cover it up.
"The one thing you never do is try to hide it because that is a lie by omission.
"The police have to be honest, and individual officers, I am afraid, have to face the consequences.
"I think it is the first time I have heard of a wholly innocent member of the public being locked up and then told it is a quality of service issue which has been rejected.
"It is ridiculous to classify this matter as quality of service.
"It may be that an independent inquiry is required to get to the bottom of this.
"I don't think I have ever come across anything like this in 45 years in law.
"If it was a plot for a television show I would give up as it was too incredible."
---
The Sunday Post View: If this is a minor issue, what might Police Scotland consider major?
It has been five years since Gary Webb, an entirely innocent man, opened his door to two police officers.
Five years since he was wrongly arrested, mistakenly jailed, and had his life appallingly, unbelievably turned upside down by Scotland's police and criminal justice system.
There are many unanswered questions around how this shambolic, shameful case of mistaken identity was allowed to unfold but let's start with just one.
How, in what we like to believe is a modern country of laws and human rights, could a man who, according to his passport, had a completely different name to the suspect, who did not look like the suspect, and who categorically denied being the suspect, be arrested, handcuffed, driven across the country, put in a cell overnight, put in the dock, and sent to jail?
And, if we can squeeze in a supplementary, how, when he is finally freed, can he be given a train ticket home without apology or explanation, complain to the police, and then wait over a year to be told his complaint is a "quality of service" issue and, in any case, has no merit? This, for those who follow this sort of thing, is quite the surprise because Police Scotland love to tell us how they welcome scrutiny.
Only last month Gill Imery, HM Chief Inspector of Constabulary, was telling MSPs how chief constable Iain Livingstone urged her to bring some more scrutiny to bear because there was such a paucity of scrutiny. Senior officers, according to Ms Imery, herself a former senior officer, were apparently completely gutted about the whole lack of scrutiny thing. Honestly, it would take a heart of stone not to laugh.
How Police Scotland officers handled Mr Webb's arrest and detention might have been appalling but how their force handled his complaint is a straightforward disgrace. Perhaps it was more cock-up than conspiracy but it is easy to understand why Mr Webb, his lawyers, Kate Frame, the former Police Investigations and Review Commissioner, and MSPs suspect that if it wasn't a cover-up then it was sitting in the cell next door to a cover-up.
If arresting the entirely wrong man, a completely innocent man with no criminal record, and having him thrown behind bars for four nights is a "quality of service" issue, the mind boggles at what might constitute a serious howler for Scotland's national force.
After five long years, Police Scotland, or their insurers, or taxpayers (one way or another), may have paid more than £100,000 to Mr Webb and might finally have offered an apology but that can only be the end of the beginning.
There are many questions to be answered, much to be made clear, by the force, by the Crown Office and by the politicians responsible for Scotland's justice system. No doubt we will get into the platitudes later; how this must never be allowed to happen again and all that.
But right now? We deserve to know, in great and forensic detail, how this could ever have happened at all.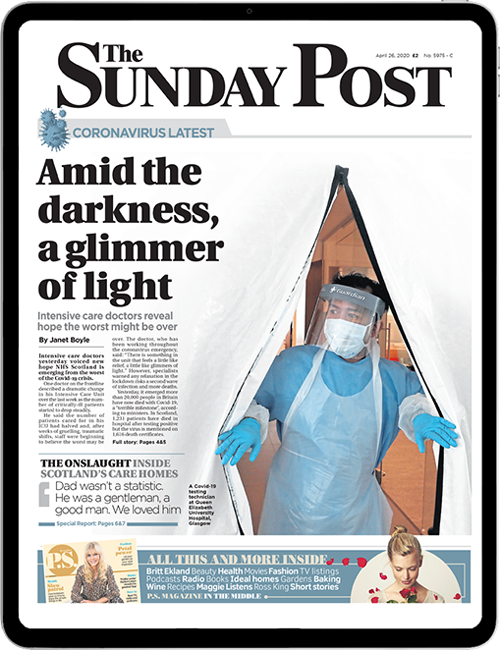 Enjoy the convenience of having The Sunday Post delivered as a digital ePaper straight to your smartphone, tablet or computer.
Subscribe for only £5.49 a month and enjoy all the benefits of the printed paper as a digital replica.
Subscribe