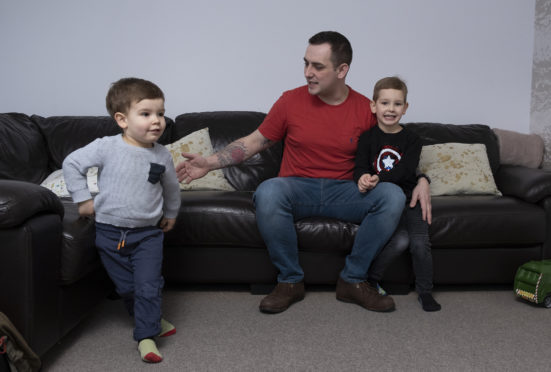 Bereaved families are being denied a lifeline child benefit because the UK Government will only make payments where parents were married, ­campaigners warn.
The Department for Work and Pensions continues to refuse to give the bereavement support payment to unmarried families, despite last month losing a landmark court case challenging that rule.
Currently, bereaved husbands, wives or civil partners may be ­eligible for a payment of up to £9,800 if claiming child benefit.
Campaigners say about 2,000 ­families a year, where parents were not married, lose out as a result. Unmarried couples now account for about a third of all families, according to the Office for National Statistics.
The High Court case was brought on behalf of the fathers of two bereaved families.
The judge, Mr Justice Holman, said there was "manifestly no ­reasonable justification" for giving the money to married couples or those in civil partnerships, but denying it to those who cohabited.
"The impact of the death upon the child or children, and the financial and other needs of the children, are precisely the same," he said, adding: "The child cannot make the choice between marriage and cohabitation."
Georgia Elms, campaign ­spokeswoman for the Widowed and Young charity, said: "We are delighted the High Court recognised last month that it is incompatible with human rights law to discriminate against children for a choice made by their parents. Many parents were simply ­unaware their decision not to get married would have such a devastating financial impact on their family if one of the couple happened to die.
"A considerable number of young widowed parents who join our charity tell us how utterly shocked they were to find out they weren't eligible for bereavement support payments because they weren't married.
"Several had been living with their partner for years and had several children together.
"Not only did they find it terribly insulting that their partnership was not recognised by the government when their loved one died, this also had a terrible impact on finances of the family members left behind.
"We have always believed it was unjust that ­cohabiting couples were not entitled to receive the same financial lifeline as married couples."
She argued the snub was doubly unfair given that unmarried couples paid exactly the same amount into National Insurance contributions from which the benefit was drawn.
"We thank the High Court judges for listening to the concerns of widowed families when handing down this landmark judgment and we urge the government to take immediate action to amend the relevant legislation to make sure bereaved children across the UK get the financial support they are entitled to," said Ms Elms.
Ian Murray, MP for Edinburgh South and Labour deputy leadership candidate, endured the loss of his own dad when he was only nine, and his brother 13. His mother was left to raise her two sons alone. She worked hard to ensure the family could survive financially, taking multiple jobs – as a cleaner, cook and bookmaker's cashier. She received ­widow's benefit.
The former Edinburgh councillor said: "This system is grossly unfair and a clear example of discrimination. Children have no influence over whether their parents are married or not, and it is cruel and inhumane to deprive some families of financial support when they most need it.
"Lots of couples don't ­realise they would not be eligible for bereavement benefits, and unmarried ­partners are often in a worse ­position financially than those who were married.
"Children who have already ­suffered the trauma of losing a parent early in life do not deserve to pay the price for an outdated view of family life that is enshrined in the current benefits system.
"The courts have made it clear this is a human rights issue and, rather than appeal that verdict, the ­government should show some much-needed compassion and make this urgent change."
Single-parent families charity Gingerbread said a third of children with a working single parent now lived in poverty, the highest figure in 20 years.
It cited low-paid or insecure jobs, ­combined with a lack of affordable childcare, as reasons why some single parents struggled to put food on the table for their children.
The Royal College of Paediatrics and Child Health (RCPCH) warned child poverty had increased for the third year running, with 4.1 million UK children, or nine in every classroom of 30, now classed as living in poverty.
In a survey of paediatricians, conducted by the RCPCH and Child Poverty Action Group, more than two-thirds said poverty and low income con­tributed "very much" to ill health among patients, and almost half believed its impact had worsened in recent years.
Unmarried couples without children are also at a disadvantage over bereavement support payments, say campaigners.
Non-parents may receive a payment, less than the sum where children are involved. However, they do not qualify if cohabiting but not married.
The Department for Work and Pensions said: "Losing a loved one is devastating and we are carefully considering the court judgments on cohabiting couples with children."
---
The payment would have made a huge difference at a really, really hard time
A young dad whose partner died leaving him with two young children was unable to claim a bereavement grant because he was not married.
Nick Stewart's partner, Laura Notman, passed away just two weeks after falling ill with an aggressive brain tumour.
Oil worker Nick, 31, from Alford, Aberdeenshire, was left to bring up Henry, then two, and six-month-old Ellis.
He said: "It was a very sad and upsetting time for us, especially our boys, who were too young to understand what had happened to their mum.
"Laura, 30, became ill with severe headaches and sickness. We later learned that it was a brain tumour, called a glioblastoma.
"We were devastated, not least by the speed at which it killed her. I was determined to do my best to make like easier for our sons and put my feelings aside.
"It is important that they aren't allowed to suffer any more than they already have."
Nick's then-employers, Fugro, were understanding and gave him six months' paid leave.
"I managed to pay the bills but we couldn't afford any real treats, like a dad and sons' weekend away," said Nick. "They would have been invaluable in bonding and helping forge the new shape of our family.
"The treats in life which are so necessary at a time like this were denied us, and indeed hundreds of other parents.
"The bereavement payment would have made a huge difference.
"Other families with fewer savings have been much worse off and struggle to pay the everyday bills.
"The last thing you need when you are struggling to come to terms with the death of partner is money worries."
Nick said the Government was discriminating against couples who were not married by law.
"As if my children were any less dependent on their mother," said Nick. "It's a painful lack of comfort and love from our UK Government.
"Marriage today is not what it was in the past and the bereavement payment, which is vital for grieving children, should not be withdrawn because their parents did not marry.
"I speak for many dads and mums who have been cut out by red tape and officialdom."
Nick returned to work and, formerly a remotely-operated vehicle pilot, he was lucky to be able to transfer onshore, becoming a workshop technician.
Now a support engineer with Saipem, Nick says his latest employers are equally as understanding of the family situation.
---
Other countries help all grieving children, so why won't the UK?
By Alison Penny, Childhood Bereavement Network
Families bereaved of a mum or dad have to endure grief and the extra stress of money worries: paying for the funeral, juggling work and child care with only one parent to manage all the responsibility.
The bereavement support payment provides a breathing space, allowing families to begin to adjust.
Parents who qualify because they were married use it to reduce their working hours, to look after their children, keep up mortgage payments so they don't have to uproot the children so quickly, help with daily living costs, and pay for bereavement counselling if free support isn't available.
Cohabiting parents have shared harrowing stories of the hardships they and their children faced because they were unable to claim.
Parents make the same National Insurance contributions, whether they are married or cohabiting. But at the moment, if someone dies, these contributions only entitle the family to support if the parents were married.
Up to 2,000 families with more than 3,000 children are denied these benefits every year, at their most vulnerable time.
This is all in the context of wider changes to the bereavement benefits system which were introduced in April 2017.
Previously, allowances were paid until the children left full-time education. The bereavement support payment is paid for just 18 months: the government saves £100 million a year from these changes.
It would cost £15m to give cohabiting couples these benefits – not much in this context.
Other countries recognise parents living outside marriage or civil partnerships and provide bereavement benefits to them.
Some other countries also provide a payment specifically to bereaved children, which would also support children of divorced parents where maintenance payments stop when a non-resident parent dies. It's only fair that the UK supports all children grieving a parent.
We just want things to be sorted for the thousands of families caught out by this each year.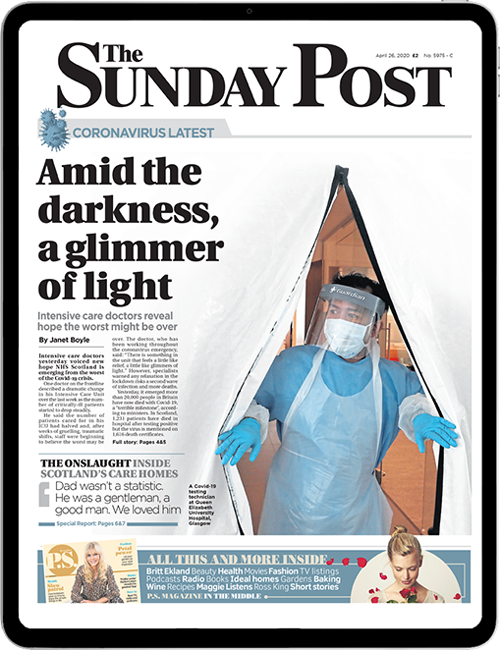 Enjoy the convenience of having The Sunday Post delivered as a digital ePaper straight to your smartphone, tablet or computer.
Subscribe for only £5.49 a month and enjoy all the benefits of the printed paper as a digital replica.
Subscribe