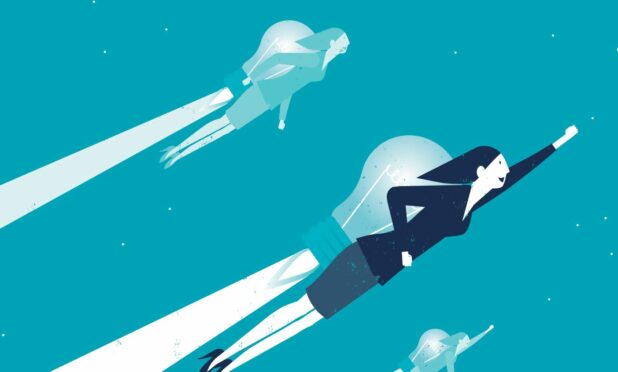 Having lived in a state of high uncertainty for the past two years, many of us may feel that our resilience is running dangerously low.
The fear of illness, the risk of unemployment, and the challenges of juggling family life with working from home have exhausted our reserves of strength – and the very idea of "positive thinking" can seem laughable in these circumstances.
Attempts to suppress bad feelings and maintain a Pollyanna-like state of continual optimism are likely to fail. This doesn't mean that we can't use psychological techniques to boost our resilience, though – we just need to be a little more sophisticated in our approach.
As I explain in my new book, The Expectation Effect, we can rethink stressful situations to minimise the effects on our health and to ensure that we react in the most constructive way possible.
The trick is to honestly acknowledge the emotions you are feeling, while also changing your interpretations of those sensations and your assumptions about their effects.
To understand this research, let's first take a test by rating the following statements on a scale of 0 (strongly disagree) to 4 (strongly) agree:
● Experiencing stress depletes my health and vitality.
● Experiencing stress debilitates my performance and productivity.
● Experiencing stress facilitates my learning and growth.
● The effects of stress are positive and should be utilised.
If you agree more with the first two statements, you are likely to have a "stress-is-debilitating mindset", and if you agree more with the second two statements, you will have a "stress-is-enhancing mindset".
On-going research at the Stanford University Mind & Body laboratory suggests that these two mindsets can determine how you respond to difficult events through a kind of self-fulfilling prophecy.
People with the stress-is-enhancing mindset become more creative under pressure, for instance. Perhaps because they feel more energised, they are also more likely to look for active ways of improving their situation.
Those with the stress-is-debilitating mindset, in contrast, tend to be paralysed by their fears; their thinking becomes more rigid under pressure and rather than looking for solutions, they look for ways to avoid dealing with the causes of their worries. How about our physiological responses?
It is now well known that stressful situations can cause large fluctuations in the hormone cortisol, which, over time, may lead to bodily wear and tear – and this seems to be true for those with the stress-is-debilitating mindset.
People with the stress-is-enhancing mindset, however, also experience the release of anabolic hormones such as DHEA-S, an "anabolic" hormone that promotes the growth and maintenance of our tissues, and which is thought to mitigate the effects of cortisol.
As abundant research is now showing in many different fields our thoughts can powerfully influence the body's responses to events (see column on left, Mindsets over matter).
The impact of stress mindsets has now been documented in many different contexts. A study of US Navy SEALs, for example, found that the stress-is-enhancing mindset increased persistence and enhanced performance in their special warfare training.
It can also predict the risk of burnout among teachers and the mental and physical health of police officers.
Our beliefs about stress may even influence our overall longevity. An eight-year longitudinal study of more than 28,000 people, for example, found that anxiety and mental tension led to a 43% increase in mortality – but only if the participants believe that it was doing them harm.
Without those fears, the participants seemed markedly less likely to suffer the ill effects of stress. Importantly, this was true even when the scientists controlled for a host of other lifestyle factors, such as income, education, physical activity and smoking.
As we battle another wave of Covid infections, you may wonder whether our mindsets can have any relevance in a global pandemic. Surely the uncertainty was simply too great for mindsets to make a big difference?
Yet a large study from Stanford University examined more than 5,000 people's wellbeing as the virus spread across the globe.
It found that the participants' mindsets, measured in the first week of the pandemic, could predict their quality of life for the following six months.
So how can we use this knowledge? Our brains are highly malleable, meaning that we can cultivate a stress-is-enhancing mindset – even if we currently view stress as debilitating and dangerous.
Simply learning about the science of mindsets seems to bring about some positive shift, as you naturally calibrate your understanding of stress's effects with the latest evidence.
(This can be even more powerful if you think of role models – such as athletes, artists or politicians – who have achieved great things under great stress.)
As you contemplate the particular issue at hand, you might try to think a bit more analytically about the causes of your stress.
In many cases, our stress is a sign that something matters to us. If you are worried about your family, your feelings may show how much you love the people around you; if you are stressed at work, it shows how much you care about the job and your long-term ambitions.
This may immediately help us to see the feelings more positively, as an important message that needs to be heard, and as a source of energy that can help you to take action.
It may be even better if you could reframe the challenge as a potential opportunity for personal growth (though of course, that may not always be possible).
Finally, you might try to reappraise the physical feelings themselves. If you find that your heart is racing, for instance, you can remember that this is an adaptive response that helps to ensure you have enough oxygen in your limbs and in your brain, so that you can cope with the problem at hand.
Studies show that this simple reframing, alone, can often improve your mental and physical response to a stressful situation.
A simple shift in mindset cannot produce miracles, and if you are feeling overwhelmed you should seek the support you need.
In the long term, however, these new ways of thinking should rebuild your resilience to face life's challenges, so that you can survive and thrive in 2022 and beyond.
---
David Robson is an award-winning science writer. His latest book The Expectation Effect: How Your Mindset Can Transform Your Life is out now (Canongate, £18.99)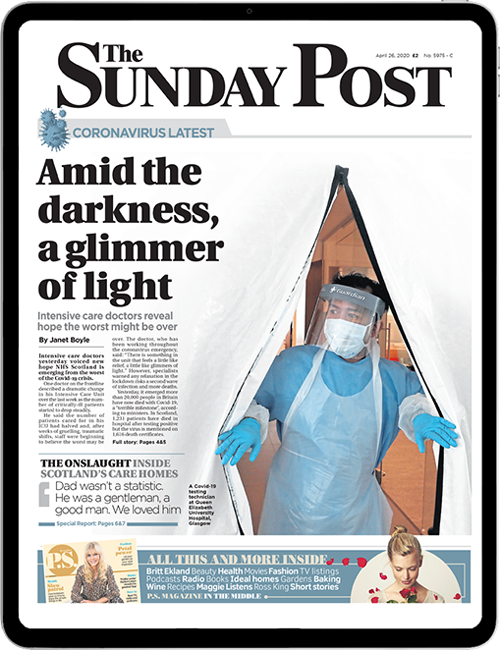 Enjoy the convenience of having The Sunday Post delivered as a digital ePaper straight to your smartphone, tablet or computer.
Subscribe for only £5.49 a month and enjoy all the benefits of the printed paper as a digital replica.
Subscribe