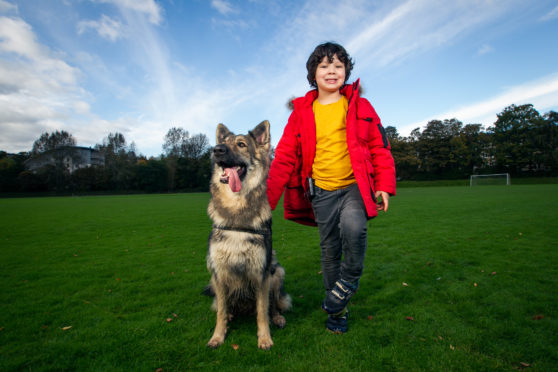 It's often said that dogs choose their owner, rather than the other way around – and when you see the special bond shared between Jacob Judah and his pup Noble, it's easy to see why.
Not only do the pair share the same birthday, sleep together every single night and go on daily adventures, but mum Sarah Duncan says bringing the two-year-old German Shepherd into the family has saved her little boy's life on more than one occasion.
Six-year-old Jacob was diagnosed with Type 1 diabetes just before his third birthday, after changes to his sleeping patterns and becoming excessively thirsty and hungry. Although Jacob's dad also lives with Type 1, the diagnosis came as a shock and left Sarah with many sleepless nights, worrying about daily injections, managing meals and ensuring dips in his blood sugar didn't become dangerous.
However, help soon came along in the form of an energetic puppy, who she now can't imagine living without.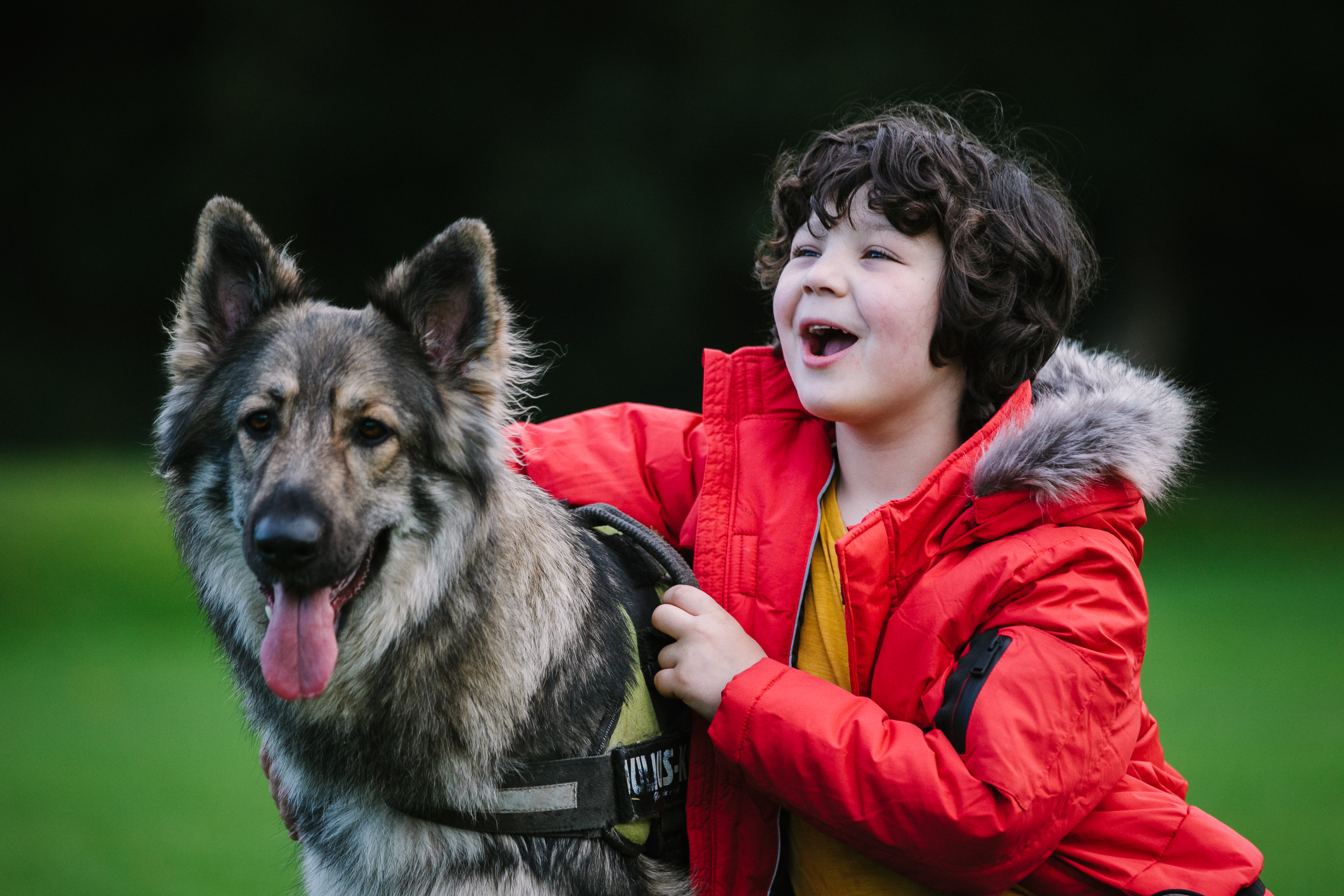 "Jacob had been asking for a dog for ages, so after his diagnosis I decided it was the right time," explained Sarah, 33, who lives in Glasgow.
"We didn't specifically get Noble to be an alert dog – she just started doing it all by herself. The first night we brought her home, the two of them were sleeping together when Noble started getting hysterical. She was still just a puppy, so I thought she maybe wanted to go out in the garden.
"I let her out but she just came back into the house and started to get more frantic. I thought, 'Well I'm awake now' so I went to check Jacob's blood sugar levels as I usually would. He had dropped really, really low, and so I sorted out the levels – as soon as I did that Noble just went back to sleep."
Around 8% of people with diabetes in the UK have Type 1 of the condition, which causes the body to attack the cells in the pancreas that make insulin, meaning sufferers can't produce any insulin at all. There is no known cause for the condition, and lifelong treatment is needed to manage the effects.
As well as having to monitor Jacob's activities and exercise, Sarah also has to weigh every meal, calculating the exact amount of carbohydrates, protein and fat in his food to ensure his glucose levels are not too low or too high.
But, since her first night at home, Noble now regularly wakes Sarah up by licking her ears or sniffing at her face whenever Jacob's blood sugars dip too low, allowing her to check his measuring devices and adjust the insulin levels.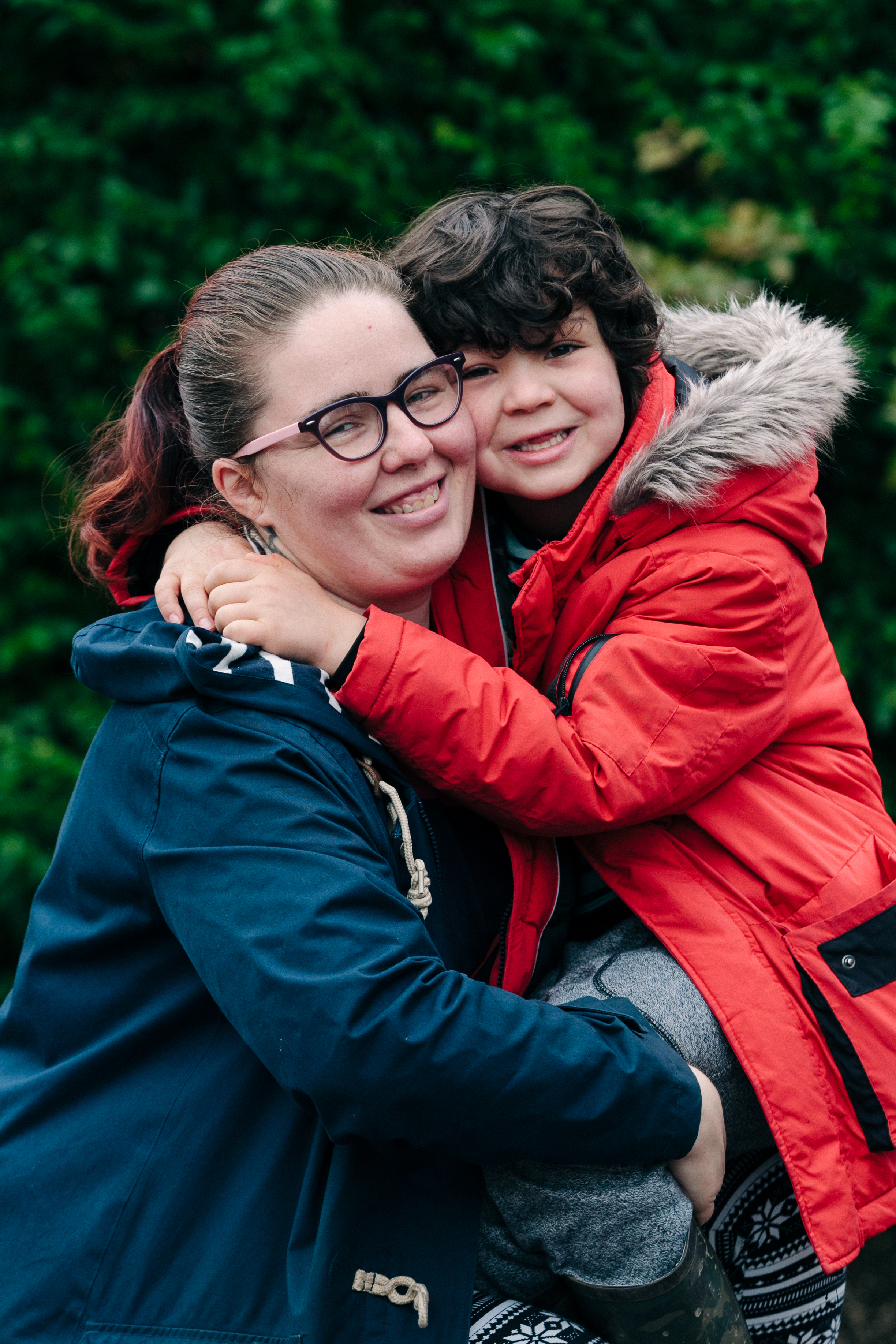 Sarah said: "Jacob isn't the most stable when it comes to his blood sugar levels overnight, so having Noble lets me actually get some rest. She never sleeps more than three feet from Jacob, so I know if there's an issue she'll come and get me straight away.
"When Jacob was first diagnosed I was up every two hours. At the time he had a lot of movement in his numbers because one day he would be at soft play, the next he was in nursery, and then he could have a day watching movies. There was no consistency in activity, which makes his sugar levels hard to control.
"I would get up constantly. I would go to bed with him at 7pm and then get up again at 10pm, 1am, 3am and then finally 6am. About six weeks after we brought Noble home I realised she was doing the job for me, so I could finally sleep more soundly."
She added: "The target blood sugar for a normal person should be between 3.9 to 6.9, and when it gets to below 3.6 there seems to be a chemical change which only dogs can smell. German Shepherds, Border Collies, Beagles, really any working dogs, have so many receptors in their nose that they can easily smell the change.
"Noble doesn't tend to alert me during the day – it's almost like she knows she's off duty, and night-time is her responsibility.
"She's just so consistent with waking me up as soon as Jacob has a drop. Although it's not the most pleasant way to wake up, with a dog's tongue in your ear."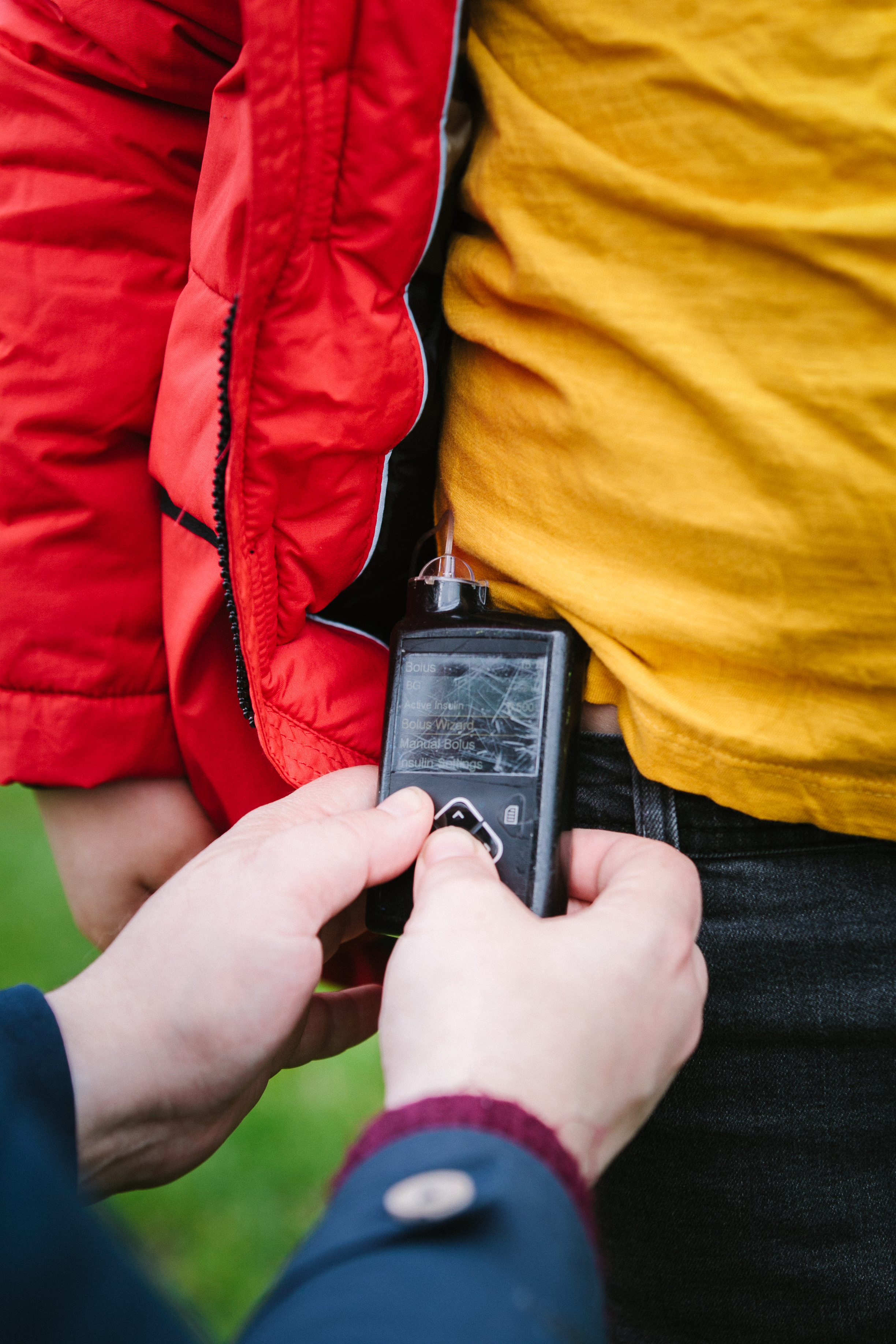 With 220 million olfactory receptors in their nose, it is thought dogs have a unique ability to detect minor changes in their owner's chemical balance, sniffing out everything from dropping blood sugar levels to cancer.
For that reason, certain canines can be trained to become "alert dogs", assisting with everyday tasks and providing lifesaving warnings.
"It's great to hear that Sarah and her family are benefitting from Noble's presence at home," said a Diabetes UK spokesperson.
"We are aware that medical assistance dogs can be specifically trained to detect low blood glucose levels, and evidence suggests that medically trained dogs can support a person living with Type 1 diabetes by increasing detection of low glucose levels, therefore enabling a greater sense of freedom and offering improvements in their quality of life.
"But research into their value is sparse and the individual performance of dogs can be variable. Results show that optimal performance of glycaemic alert dogs depends not only on good initial and ongoing training, but also careful selection of dogs for the conditions in which they will be working."
Jacob describes Noble as his "best friend with a magic nose" and the pair are never far apart, with Sarah even describing them as acting like siblings.
She said: "Before Noble came along, I was constantly on alert. Now, I don't have to worry. She's lifesaving for both of us."
---
Scientists examine how former nurse can sniff out signs of Parkinson's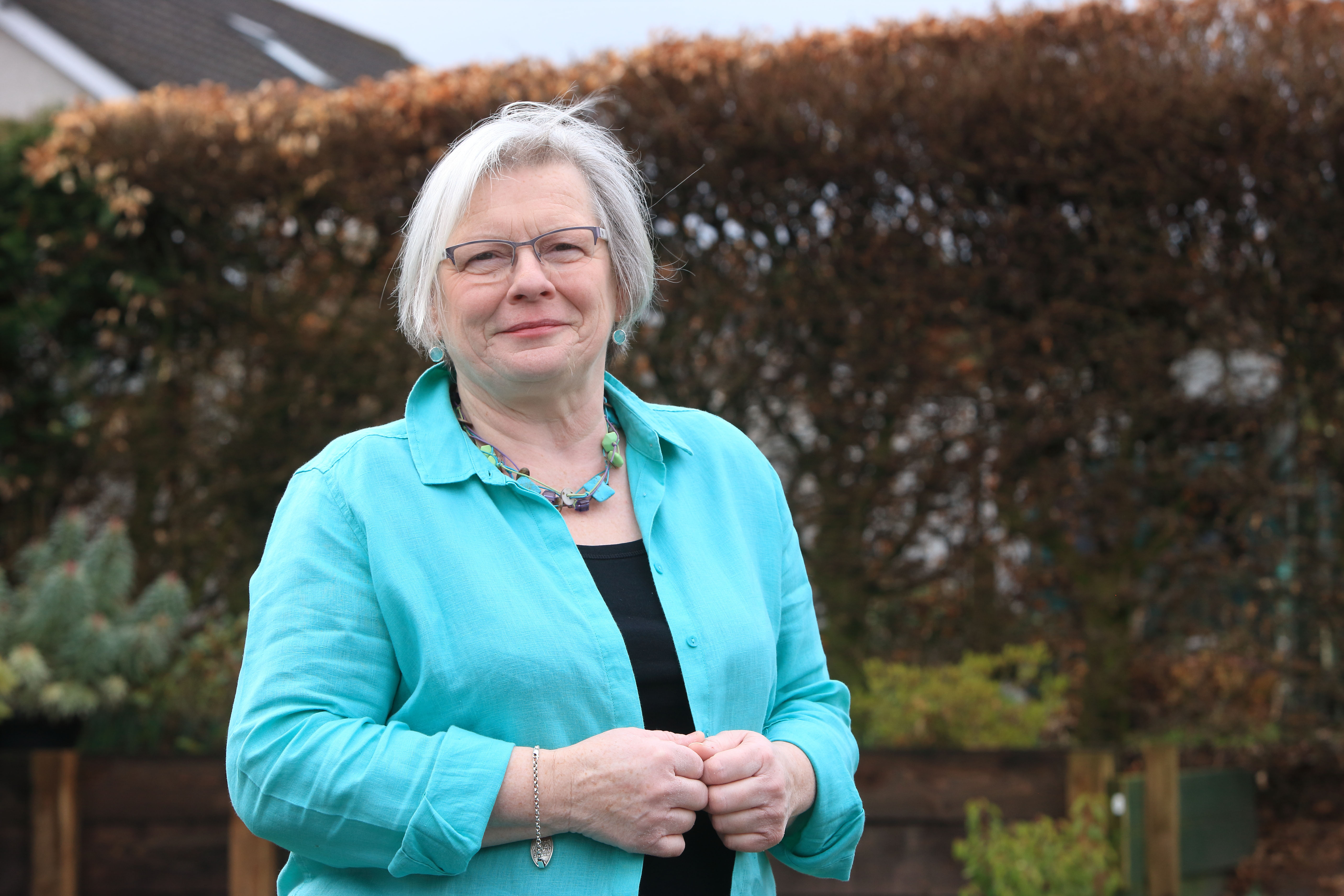 For centuries, doctors have used their sense of smell to detect and diagnose ailments.
Ancient Greek physician Hippocrates even recommended sniffing body odour and armpits to identify disease and illness.
The simple process of smelling a patient can also reveal a number of issues, including the smell of ammonia in the mouth often indicating kidney failure, diabetic ketosis giving off the scent of decomposing apples, and typhoid making the body smell like baked bread.
However, it's only in the last decade that experts have started to understand how sniffing can lead to diagnosis.
Viruses, bacteria, diseases and illness cause chemical and hormonal secretions within the body to change, generating an odour difference that can then recognised by both canines and humans.
And although most humans cannot identify very subtle changes, one woman is able to detect Parkinson's disease based purely on smell, often diagnosing patients before symptoms surface.
Former nurse Joy Milne, from Perthshire, first noticed a "musky" smell on her husband Les, who was later diagnosed with Parkinson's, and came to the attention of researchers after observing the same smell at a charity event where more sufferers were present.
Working with Joy, researchers in Manchester have been able to identify molecules on the skin that cause the scent.
Compounds, including hippuric acid, eicosane and octadecanal, are found in higher concentrations than usual in the sebum on the skin of Parkinson's patients.
Prof Perdita Barran, from University of Manchester, said: "We found some compounds that are more present in people who have Parkinson's and we discovered them because Joy could smell a difference."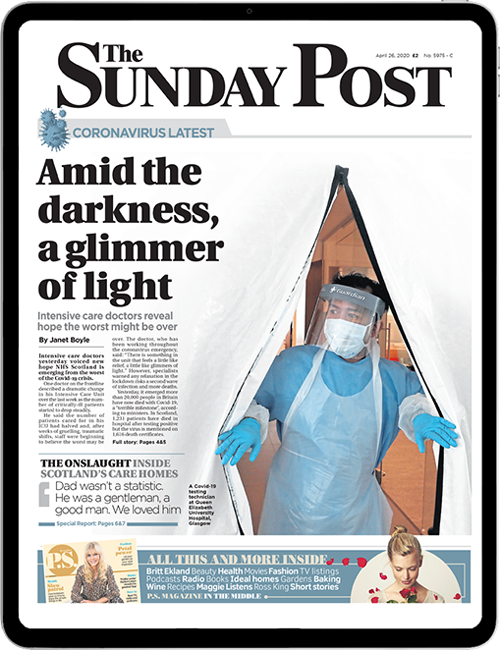 Enjoy the convenience of having The Sunday Post delivered as a digital ePaper straight to your smartphone, tablet or computer.
Subscribe for only £5.49 a month and enjoy all the benefits of the printed paper as a digital replica.
Subscribe