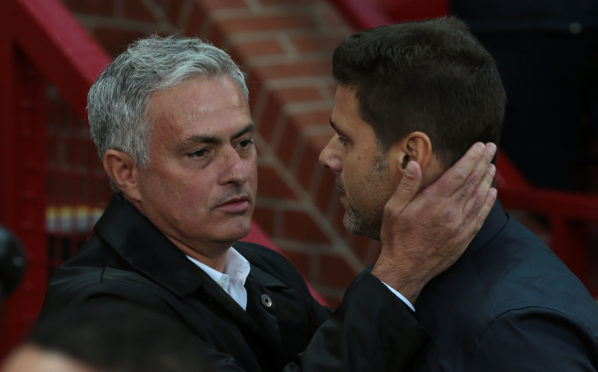 Jose Mourinho could have chosen to work in any country in the world.
But having sampled managerial life in his native Portugal, Italy and Spain, he obviously now feels England is his natural habitat, and who can blame him for wanting to work on such an exciting stage, week-in and week-out?
In the coming months, I will be very interested to see how it all unfolds for him at Tottenham Hotspur.
There is no doubt Jose is a winner, and his success in the game is up there with the very best.
But what can he achieve in his new post? What targets has he been set by the club's hierarchy?
At Manchester United, he won the Europa League and the League Cup.
I'm certain his new employers would be delighted with a couple of trophies of that ilk, but that wasn't enough for the people at Old Trafford.
Yes, Tottenham got to the Champions League Final last season – a fine achievement in itself – but they lost out to Liverpool.
So for Jose, the immediate targets have to be about trying to win a trophy and pushing into the top four.
They last won a trophy, the League Cup, back in 2007-08, and the last time they lifted the FA Cup was 1991 – 28 years ago.
Champions League football is so important to the game's big clubs, both in terms of prestige and finance.
It's fair to say that Liverpool and Manchester City will take up two slots this season.
And Leicester City have had a great start under Brendan Rodgers and have a nice wee lead over the rest.
So that could mean just one Champions League place being up for grabs, and Tottenham will expect to fight it out with Chelsea, Manchester United and Arsenal.
Jose will need to turn their form right around for that to happen.
Right now, you would probably fancy Chelsea to make the top four, but Mourinho will back himself and will make sure his players buy into him.
When he has a player such as Harry Kane at his disposal, they will always have a chance of succeeding.
Kane is one of the very best goalscorers in the world, and he will look to lead by example.
Tottenham need to get more consistency into their game, especially away from home.
Results just haven't been good enough for eight or nine months, and that will have to change.
More players must step up and give more. It can't always be about the manager and be the fault of the manager.
The January window is bound to be lively and we will wait and see just how much action there is in and around Tottenham.
Jose is used to bringing in players and spending a few quid.
Will he be given the funds he wants by club chairman, Daniel Levy?
Jose usually get what he wants.
He is a winner and his track record is impressive.
But Tottenham will need to satisfy his appetite.
If he does really well there, then he can catapult himself into being considered for the very best jobs in football once again.
He has always been in the top bracket, but maybe it has slipped a little for him in the past three or four years.
I wouldn't say the same, however, about the man he has replaced at Tottenham, Mauricio Pochettino.
He was sacked by the Tottenham Board, but he can walk away with his head held high.
He improved the club, improved the players, and made them a real force in England and in Europe.
Mauricio has left a legacy, not something you can say about many sacked managers.
I was surprised to see him lose his job. But it maybe all runs a wee bit deeper than just being about results on the park. There is probably more to it all.
However, only Pochettino and the club's board will know the truth.
I would expect he will now take his time before taking his next job. And he will not be short of offers.
Indeed, he has already been linked with Bayern Munich, Barcelona and PSG.
He merits a chance at one of the world's biggest clubs.
He will not be short of a bob or two, so there is no need for Pochettino to rush into anything.
The Argentinean is definitely not unemployable, and will be viewed by football club executives around the globe as being highly attractive to take charge of their respective clubs.
He will definitely be better and wiser for his experience in London. He spent more than five years at Tottenham and built something special.
He just couldn't get that final box marked "Trophy" ticked, and has paid the price.
In management, the axe is never slow to fall when you hit a sticky spell for two or three months.
As Tottenham were on a high after reaching the Champions League Final last summer, who would have thought that their manager would have been sacked five months later?
Not many, I'd say.
But nothing in the game we love should leave us surprised. We all know the drill by now. Expect the unexpected.
Having Jose back certainly doesn't do the game in England any harm. In so many different ways, he is box office.
However, it's about what the team achieves on the park that counts most.
That will never change.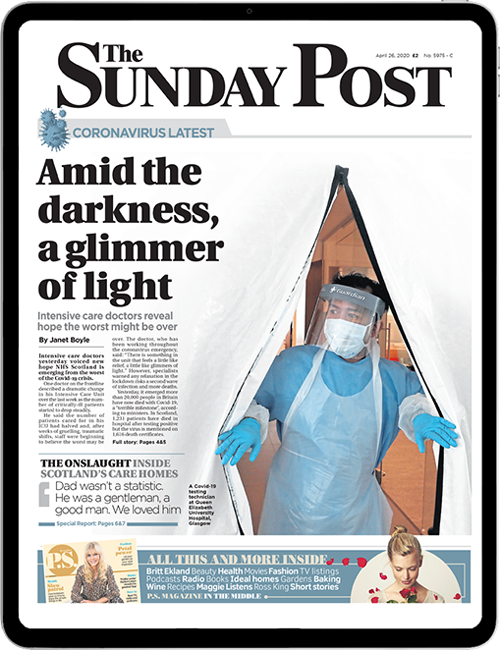 Enjoy the convenience of having The Sunday Post delivered as a digital ePaper straight to your smartphone, tablet or computer.
Subscribe for only £5.49 a month and enjoy all the benefits of the printed paper as a digital replica.
Subscribe